Get a full overview of your channel activity, track its progress and take action with the new channel dashboard.
Each channel has its own unique dashboard. This allows each channel owner to track the progress of their channel and take action to engage their audience.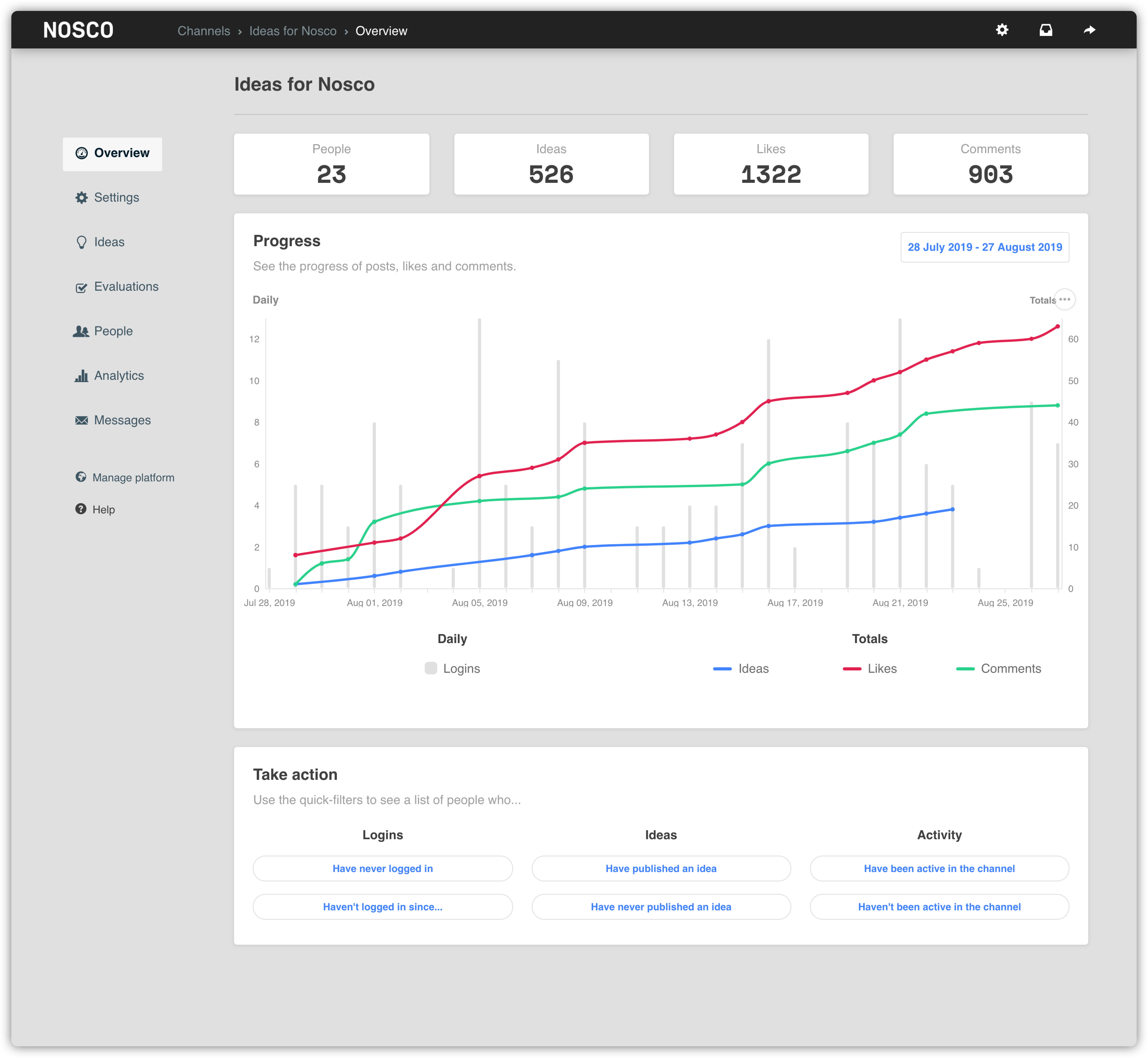 Get a full overview
Get a complete overview on how many ideas, comments or likes have been submitted and how big your audience is.

Track your progress
Follow the progress of your channel. See how many people have visited the channel and how many ideas, comments and likes have been submitted over time.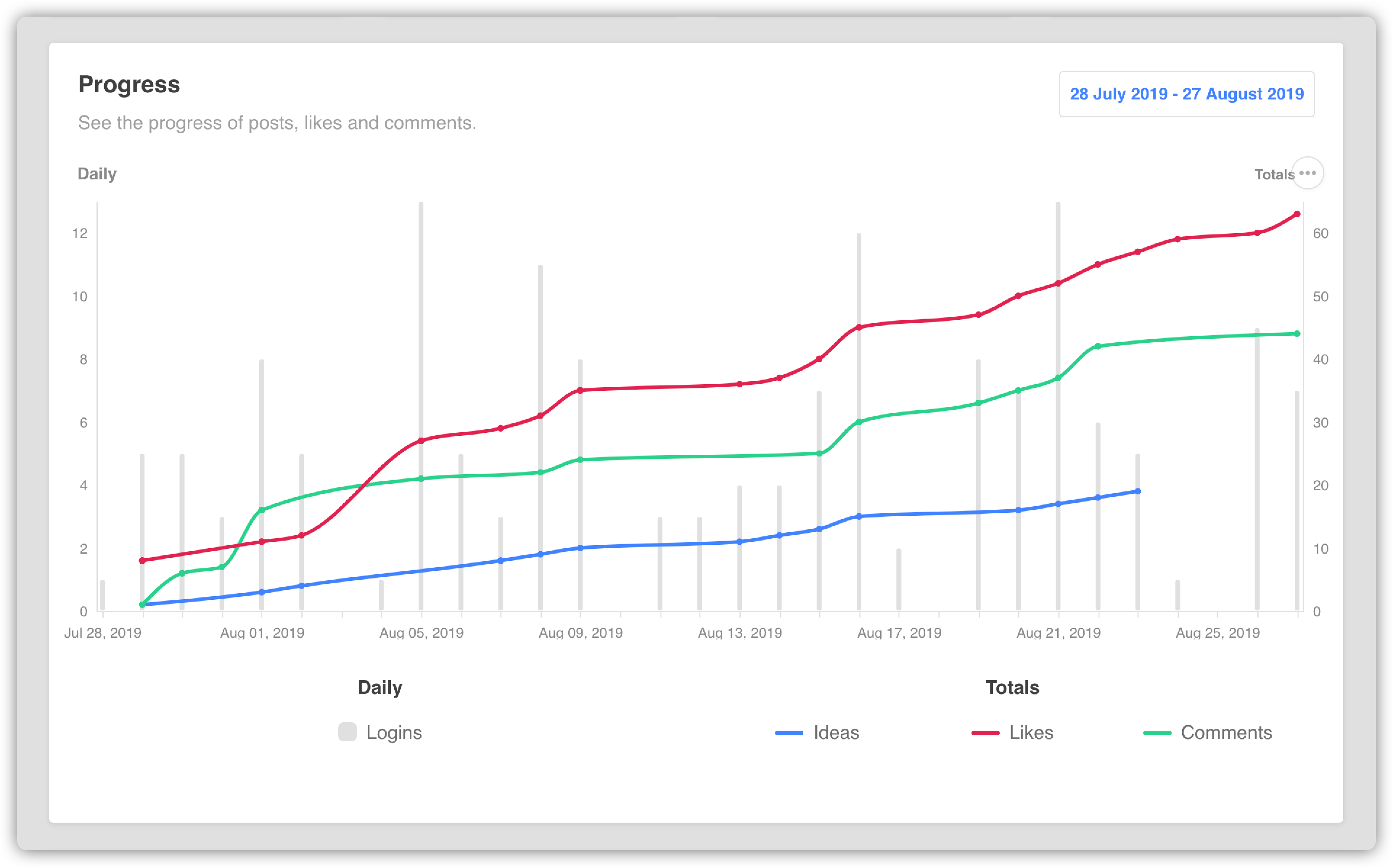 Use the date picker to see the progress in a specific time period.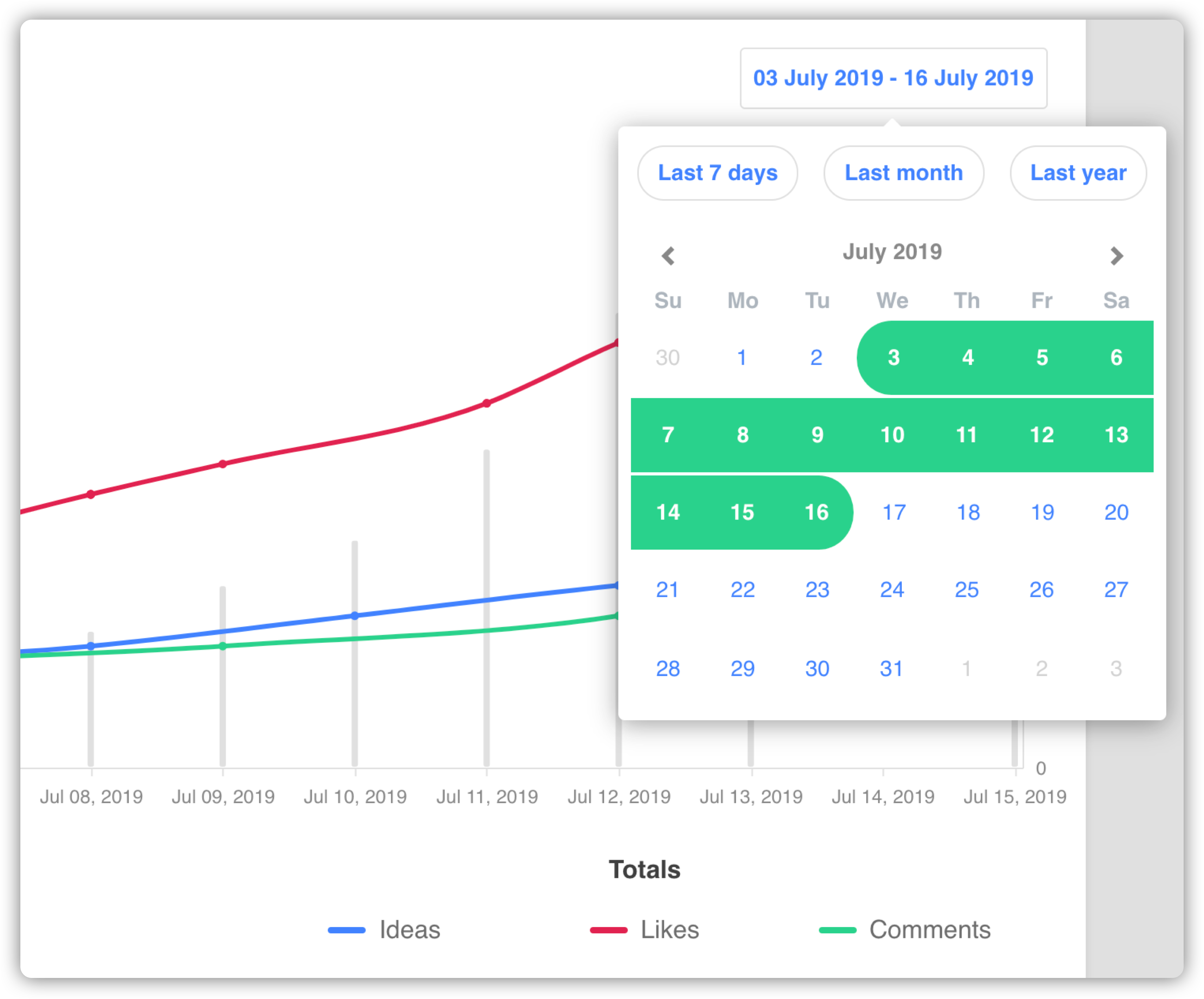 Save the chart as an image (PNG, SVG) and add it to your presentations or reporting.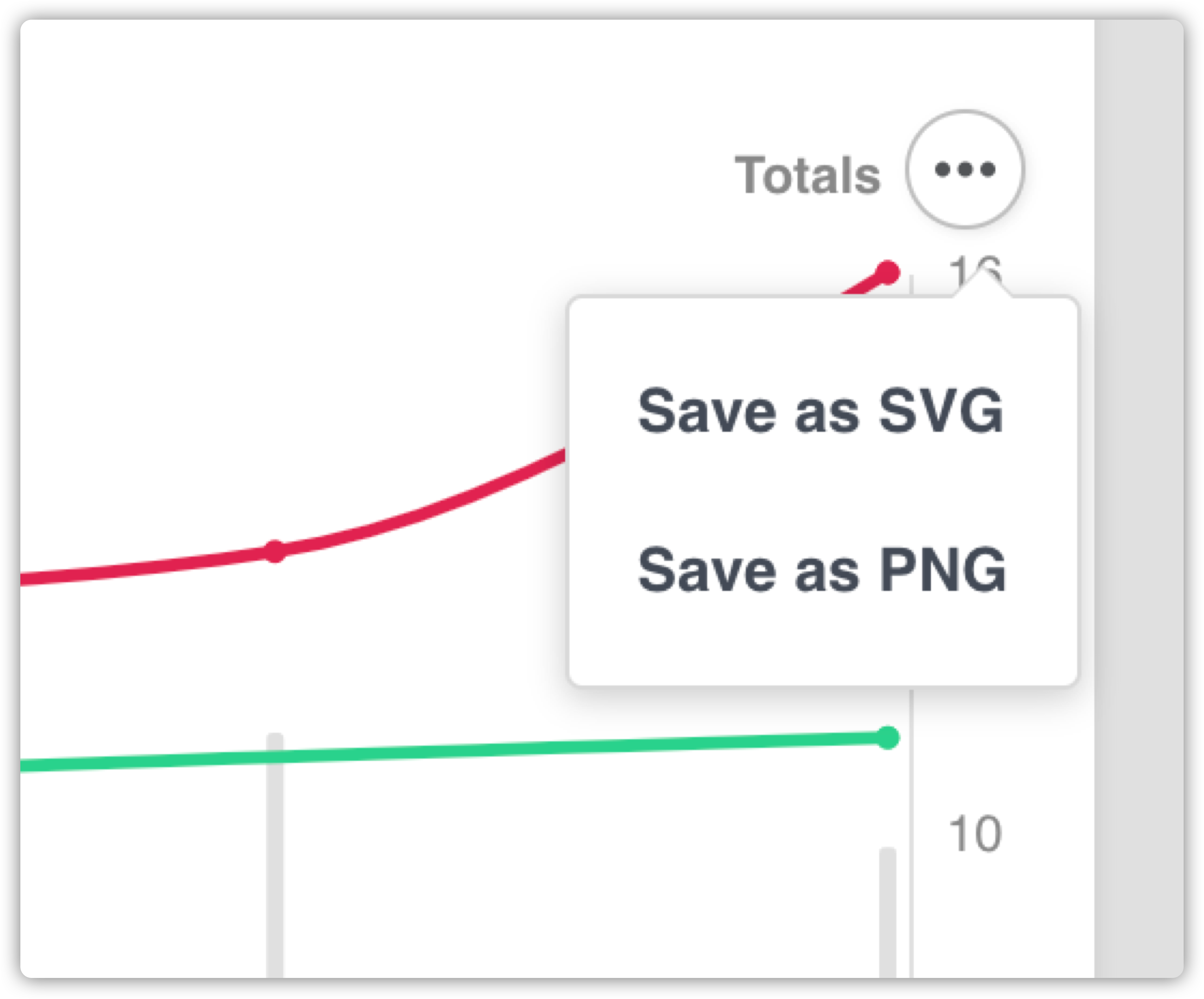 Take action
Make calculated decisions based on your channel's progress and take action to activate and engage your audience. Use the predefined quick-filter to easily find and engage the right user group.