Based on your great feedback we gave the evaluation feature a complete overhaul. Evaluating ideas has never been easier and more efficient.


The new evaluation feature allows you to set up multiple evaluation gates within an idea box as well as assign specific ideas to the right people to evaluate - learn more about gates here.

The evaluation center is a new section in the administrator level. Here you  get a complete overview of the evaluations on the platform - no more export is needed.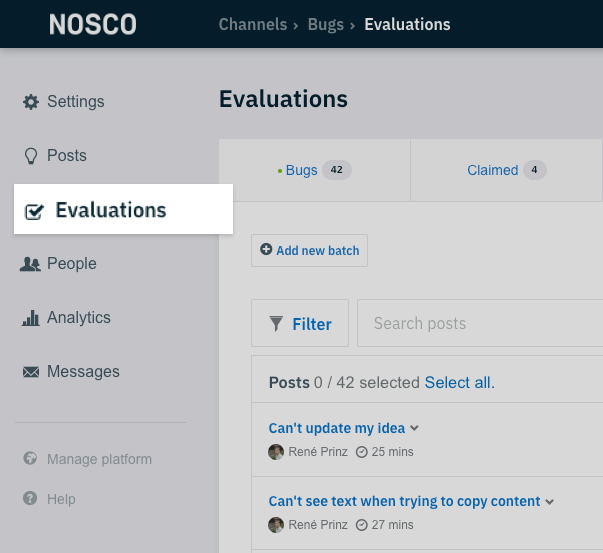 Sort ideas by evaluation score and move the best to the next stage just with a few clicks. See which evaluators have or haven't completed the evaluation yet.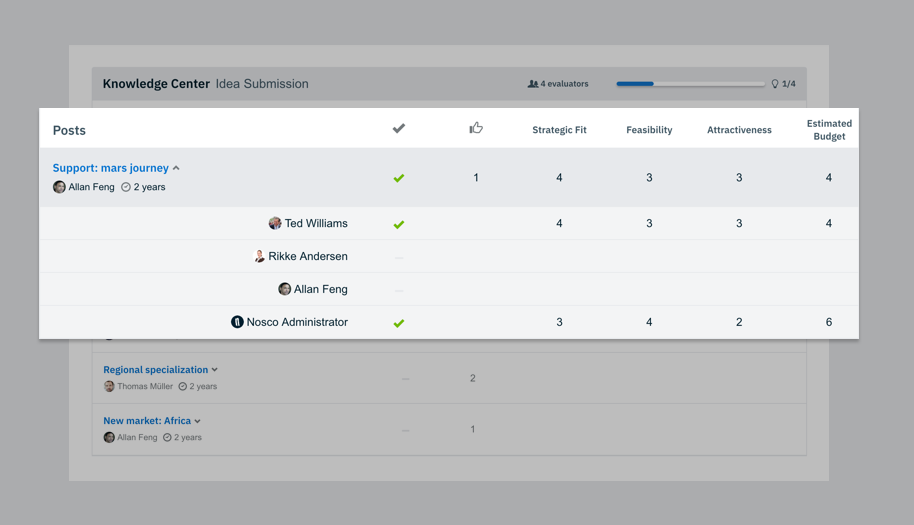 Separate ideas into evaluation batches and distribute the batches to relevant evaluators or screen teams for evaluation. Evaluators will only need to evaluate ideas that they are assigned to and relevant to them.

You can create as many batches as you want but you need to create at least one batch.  
Set up multiple evaluation gates within a channel by using the new stages features. Create or re-use an evaluation template and set up evaluation batches for each stage in your idea pipeline.
Batches allow you to let ideas be evaluated at different times along the pipeline, according to different criterias and by different evaluators.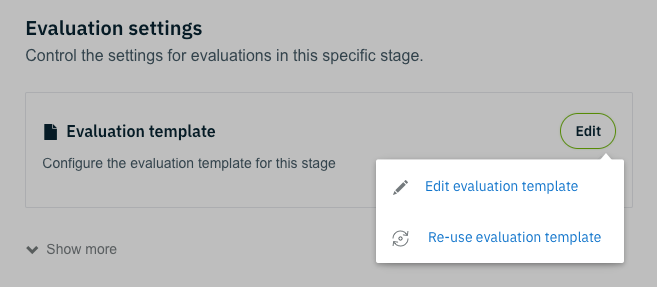 Set a date and time until evaluators are able to evaluate ideas for each evaluation gate. The evaluation will automatically close once the time is up.
Send messages to evaluators and idea authors directly from the evaluation center. For example:
Notify all evaluators that the evaluation has opened

Remind evaluators to complete their evaluation or send a thank you note.

Notify all idea authors that their ideas need to be updated.

etc.