The new user interface comes with great improvements of the usability of the platform and allows
you to work more intuitively. It is now easier than ever to create new ideas, connect with other people
on the platform and promote campaigns.



New Channel Page

The new channel page provides you with a better overview of what is going on in a channel. 
If you want to promote a channel of yours, you can use the new channel page as the first page participants can see, when they log in.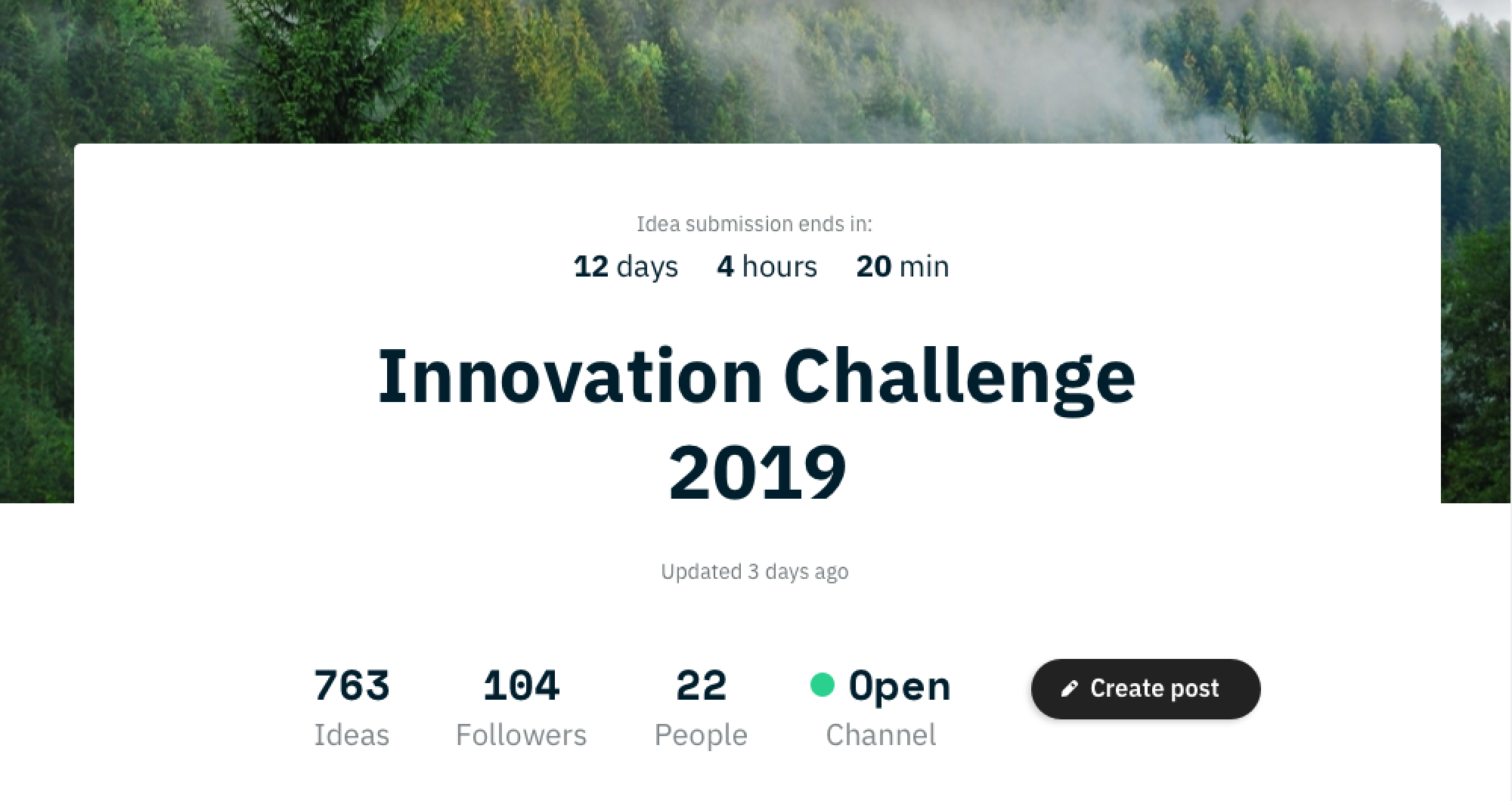 You can now set a deadline for idea submission within a channel. A countdown will be displayed on the channel page showing users how much time they have left to submit their ideas - creating a sense of urgency and driving engagement. 


The activity and the workflow or process of your channel is now displayed on the channel page. This enables you to better track the activity and engagement and allows your participants to follow the process of the campaign. 
Improved Left Navigation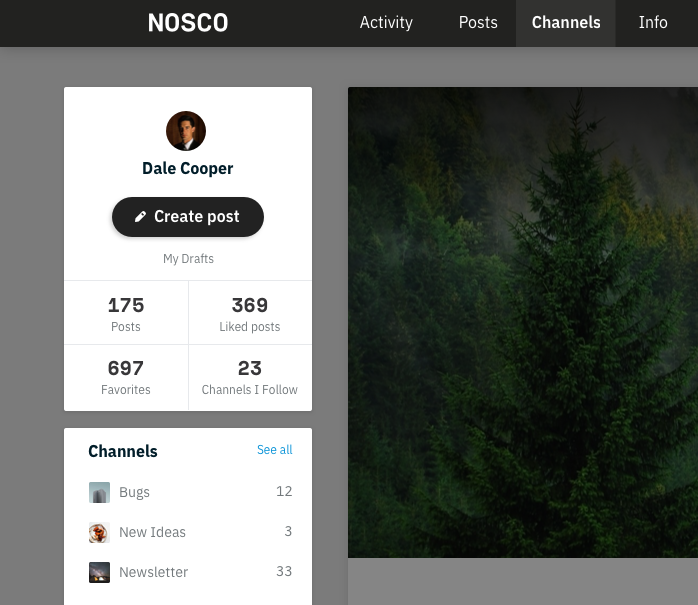 The left navigation is now split in separate blocks: your personal activity, channels,
people and evaluation. It is easier to find and navigate between the different blocks.

New Way of Creating Ideas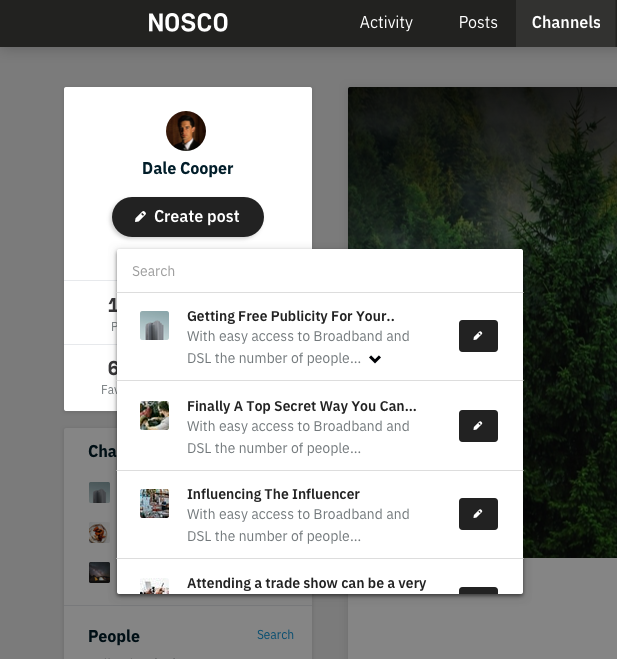 A new Create Post button has been added to the left navigation. This makes it easier and quicker to create new ideas as the button is visible and accessible from everywhere on the platform.

Changes in the top Navigation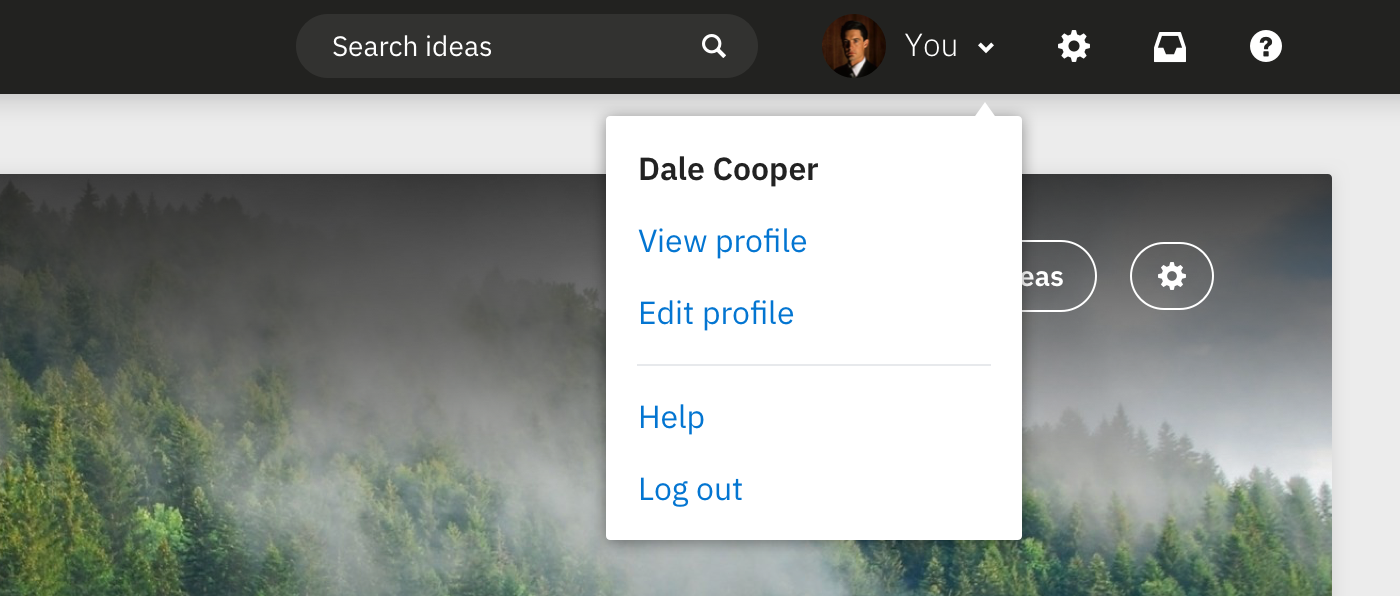 You can now directly access your user profile settings, the help center and log out by
clicking on the your profile image in the top bar.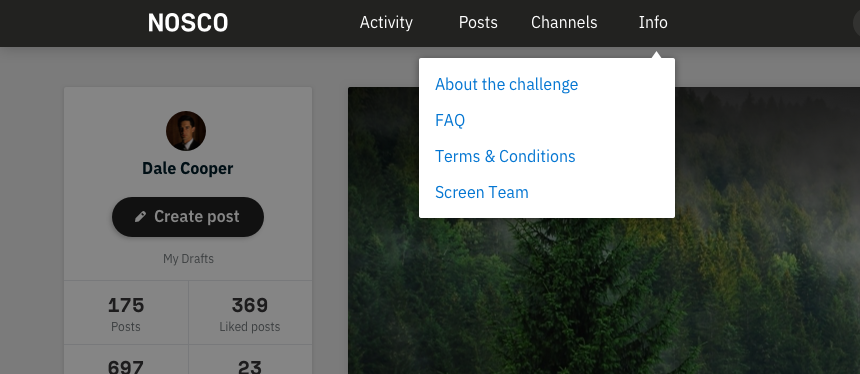 The information pages have been moved and fixed to the top navigation which makes it easier
for user to find and access them at all times.