Create a custom workflow for each of your channels and get  a visual overview of your idea pipeline by using the new stages feature. 

Create multiple stages (e.g. idea submission, screening, maturation) in a channel to efficiently manage and grow your ideas from submission to implementation. Easily move ideas from one stage to another.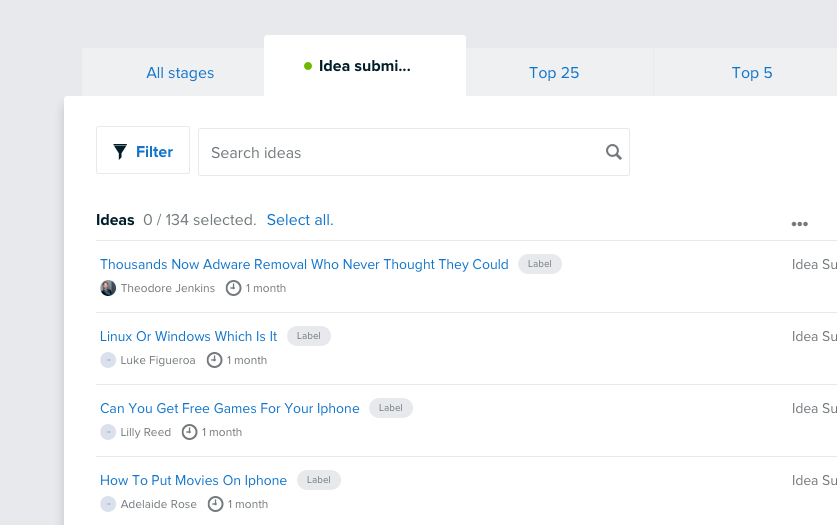 Set a countdown for each stage to automatically close the stage for further idea submissions or evaluations. The timer is shown on the channel page so user always know how much time is left for idea submissions.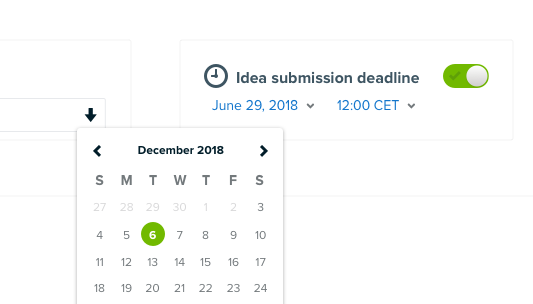 Create an idea template for each stage. This allows you to ask for additional information and details along the process and smoothly mature ideas from infancy to implementation - all in one channel.
Update ideas once an idea has moved to another stage. Visual cues on the idea indicate idea authors to update their idea. Idea authors can simply add new information or directly copy existing content to the new template.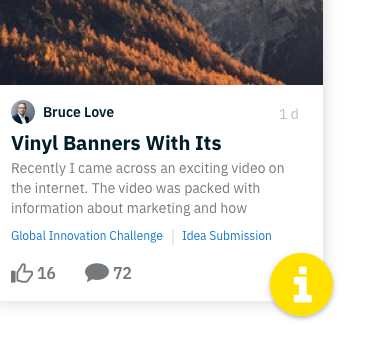 Set up multiple evaluation gates in your pipeline. Each stage can have its own evaluation template. That way you can let the ideas be evaluated by different people and different evaluation criteria as they move along your pipeline.