With the latest release the Nosco platform will have a fresher and more modern design update both in the user and admin level. The new design makes using the Nosco platform easier and more intuitive for both user and admins.
What's new in the user level?
Improved navigation - the icons in the header navigation have been exchanged with text to make it easier to create and find ideas.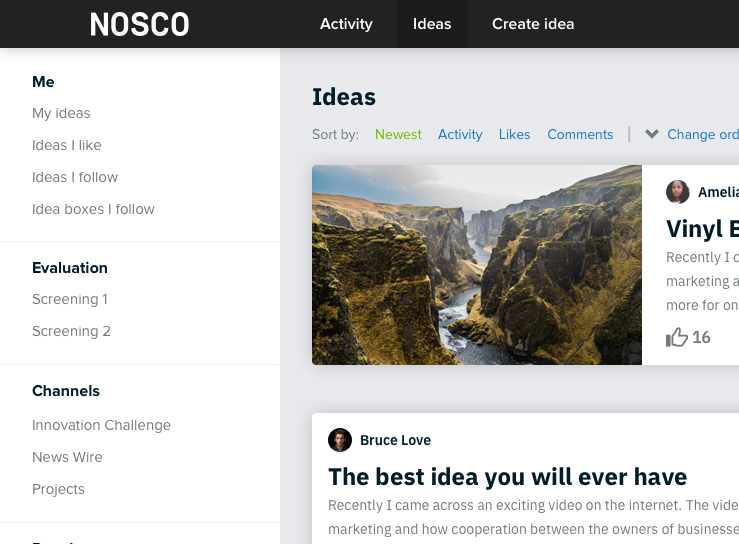 Featured Channels - you can now feature up to three channels in the channel overview. This helps user to find the most important and relevant channels right away and simplifies submitting ideas.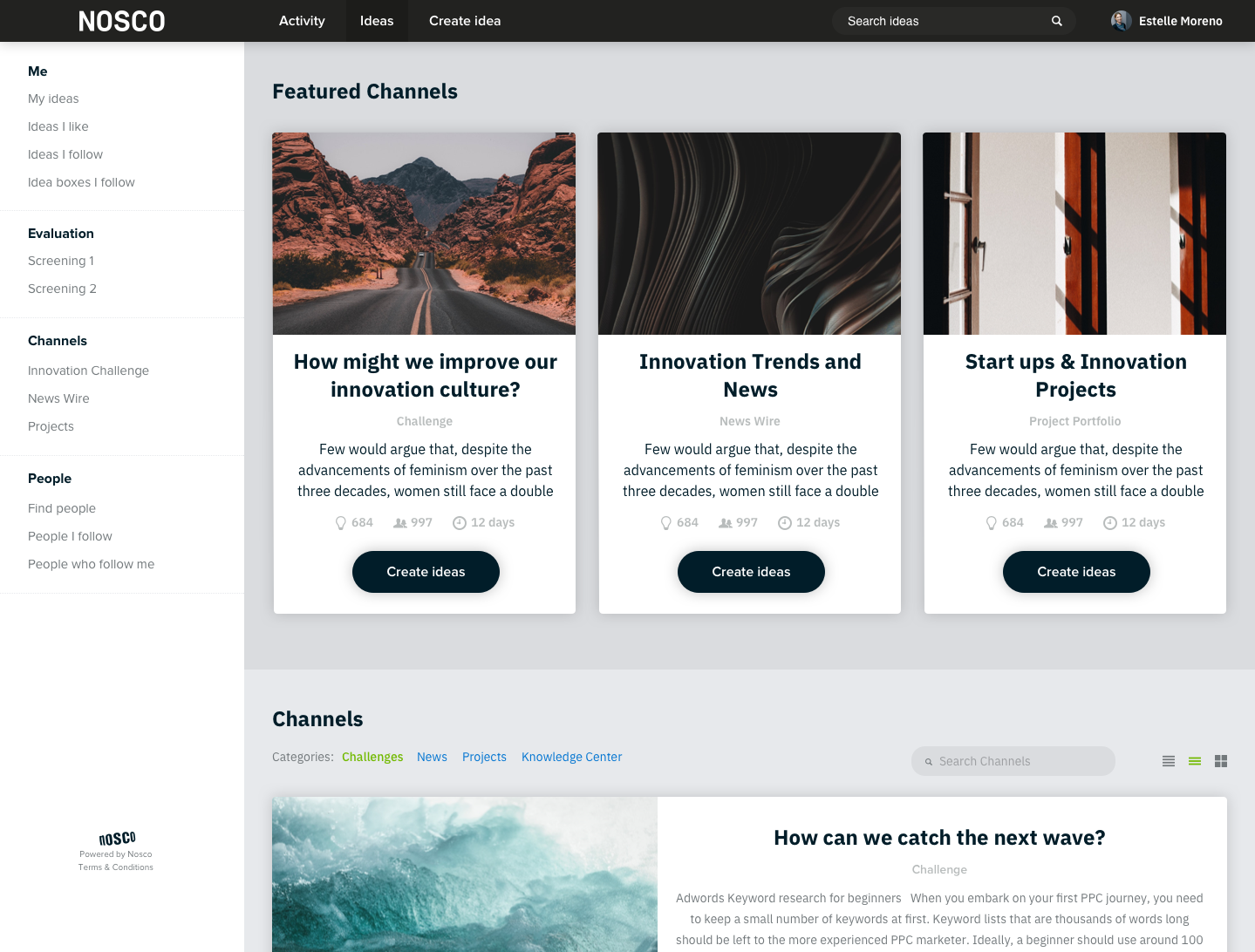 Removed right navigation - the right navigation has been removed in the idea list and channel overview to make more room to make your channels and ideas shine.
Improved categories - the categories are now more visible in the user level. Filter by categories to get a better overview of your channels.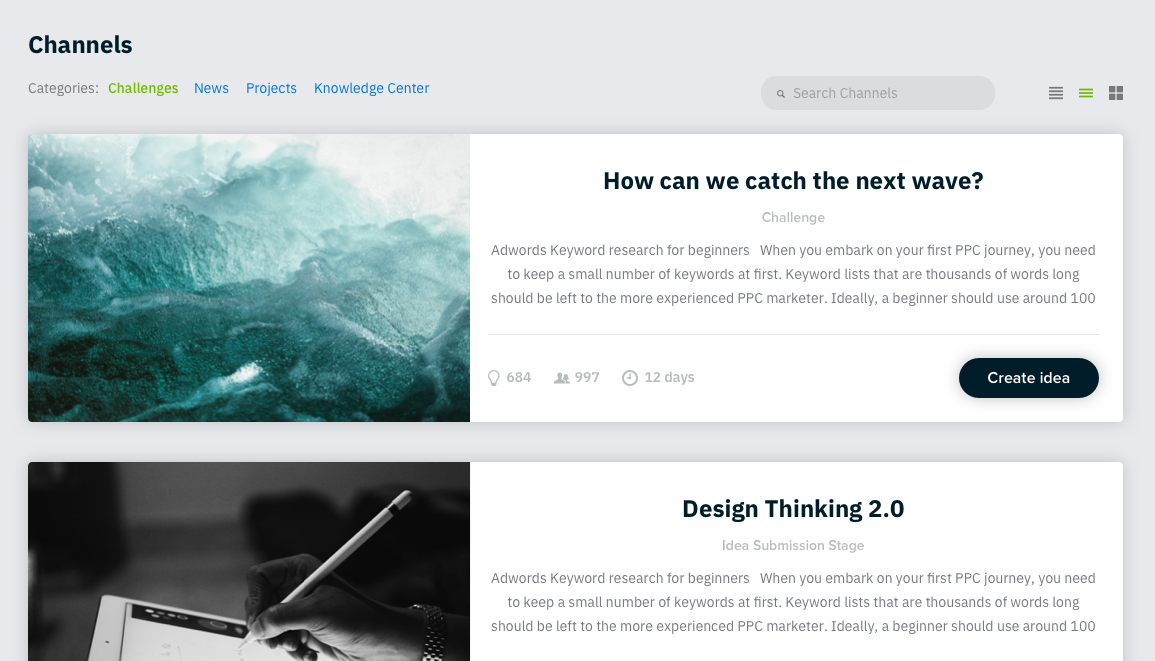 New channel design - the channel design has been updated to make it easier to read the channel description and selecting the right channel. From now on you can also see the deadline for submission on the channel - Read more about deadlines here
New idea design - the design of ideas has been updated to better show images.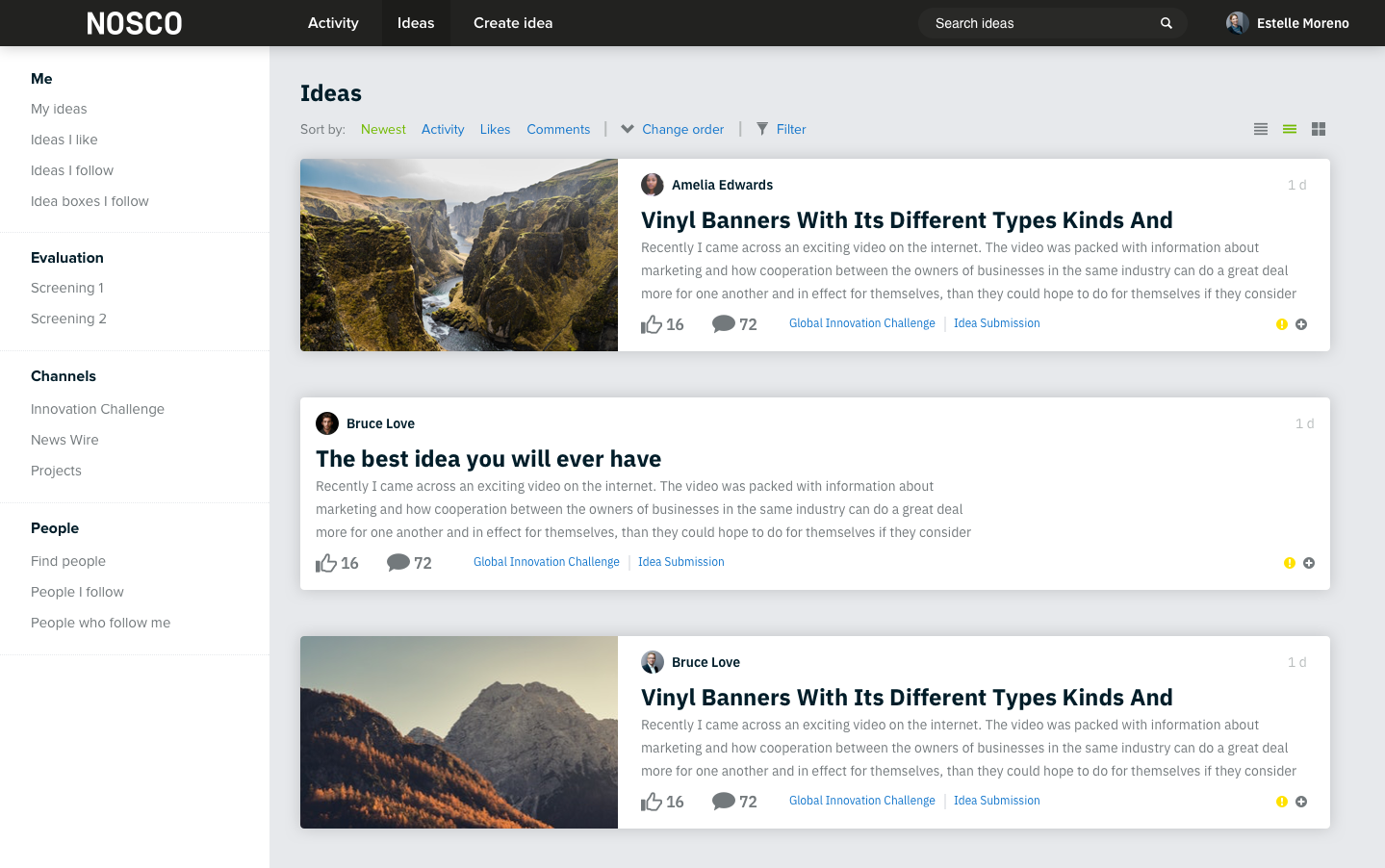 Improved sorting & filtering of ideas - the sorting and filter function is now more visible on the idea list. You can now sort ideas not only by newest, likes and comment but also by latest activity.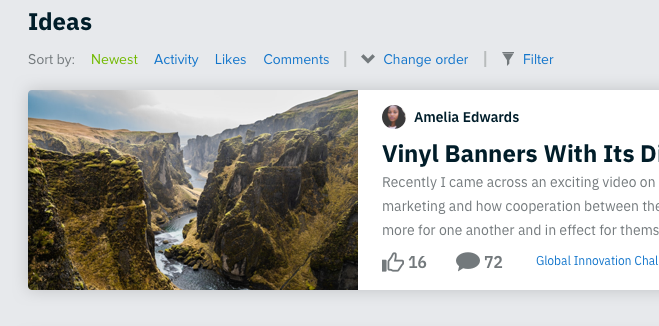 Filter ideas by stages - you can now filter ideas by stages in the channel. This allows you and all users to see which ideas are in which channel.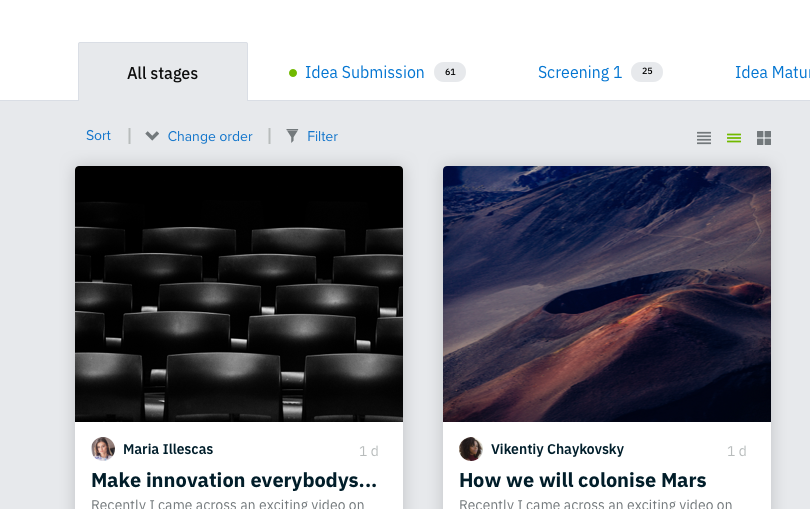 What's new in the admin level?
Improved navigation - the left navigation has been shortened to only show the most used and important parts of the admin level. You can still access the other sections by clicking on more.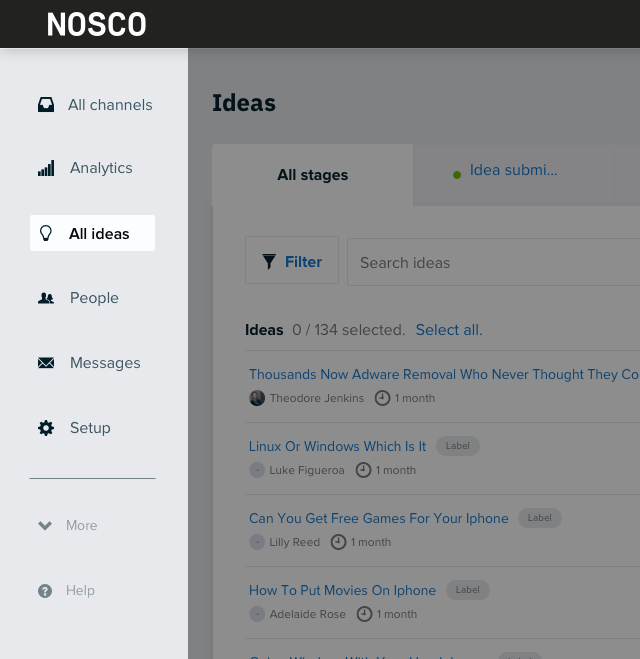 New channel settings page - in order to accommodate for the new stages and distributed evaluations features the channels setting page needed to be updated. The overview and navigation has changed but give you a more structured and better overview of all settings in the channel.