Why sponsors are important
It is crucial to anchor your idea campaigns in executive management. Sponsorship from executives give your initiative credibility as well as help you to create momentum and make sure that the best ideas coming out of the campaign will get the backing and resources needed to get executed.
Add a sponsor to your campaign
You can now add who is sponsoring your campaign in the settings of the campaign.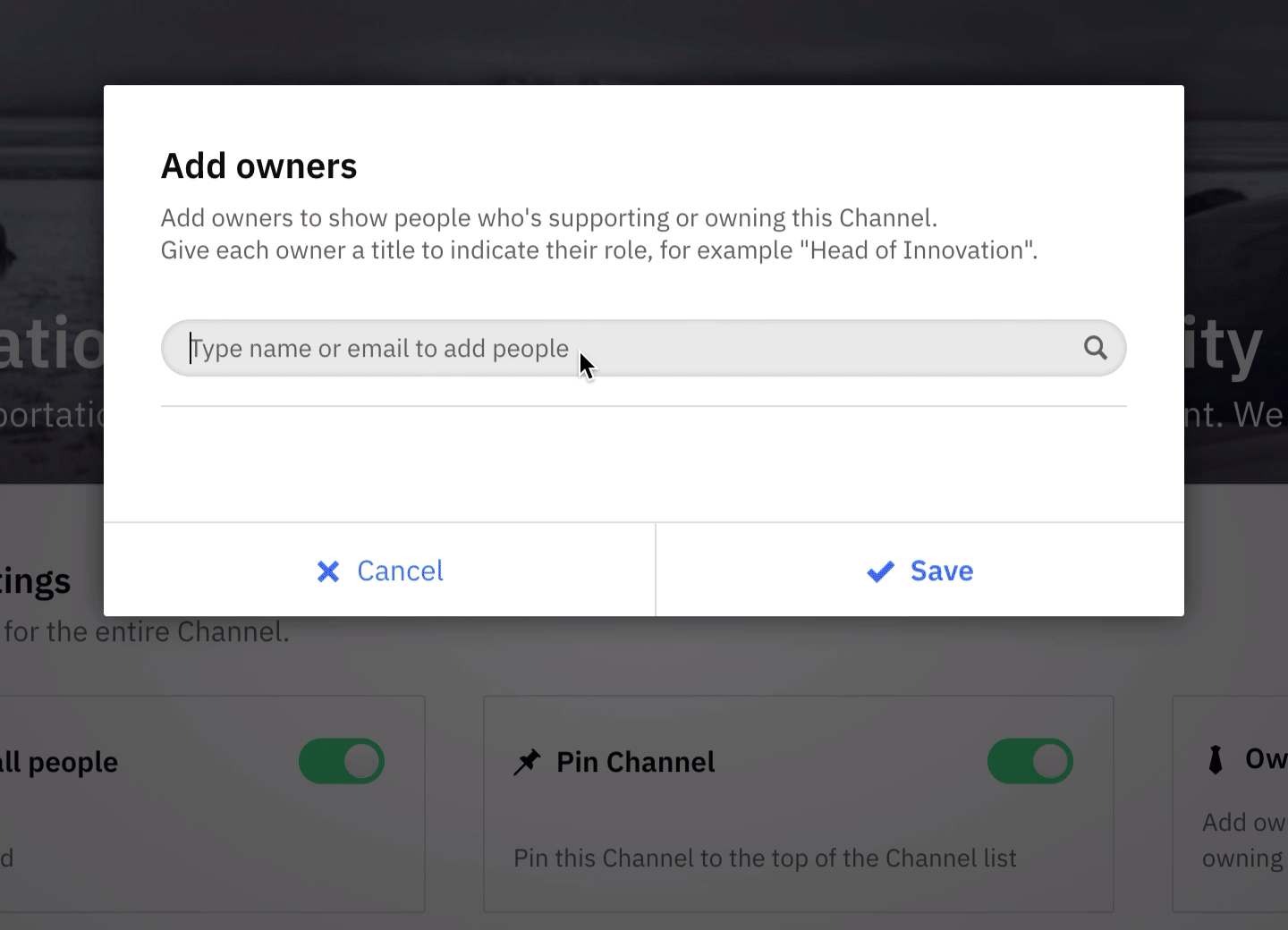 Add the sponsors title to let your audience know who he or she is.
Your audience will see the sponsors on the channel page.