In the article, you will learn how to move ideas from one stage of your process to another.
Learn more about stages here


Step 1 - Go to channel
Click on the box icon in the top navigation and select the right channel.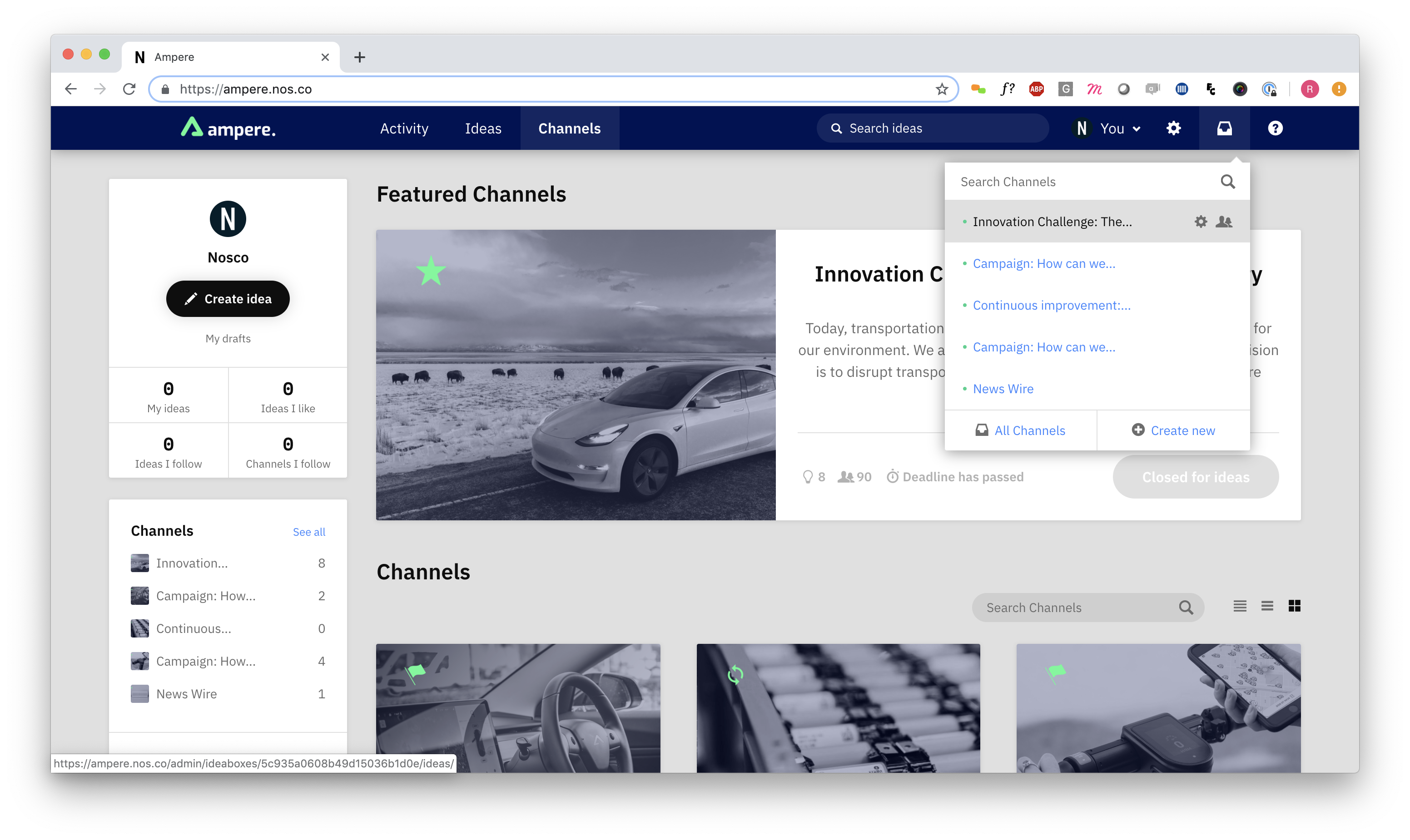 Step 2 - Go to ideas
Make sure you have selected Ideas in the left navigation as shown below.



Step 3 - Select ideas and move them to the next stage
Select the ideas you want to move to another stage.
Click on the stage-icon (see screenshot) and select the stage you want to move the ideas to.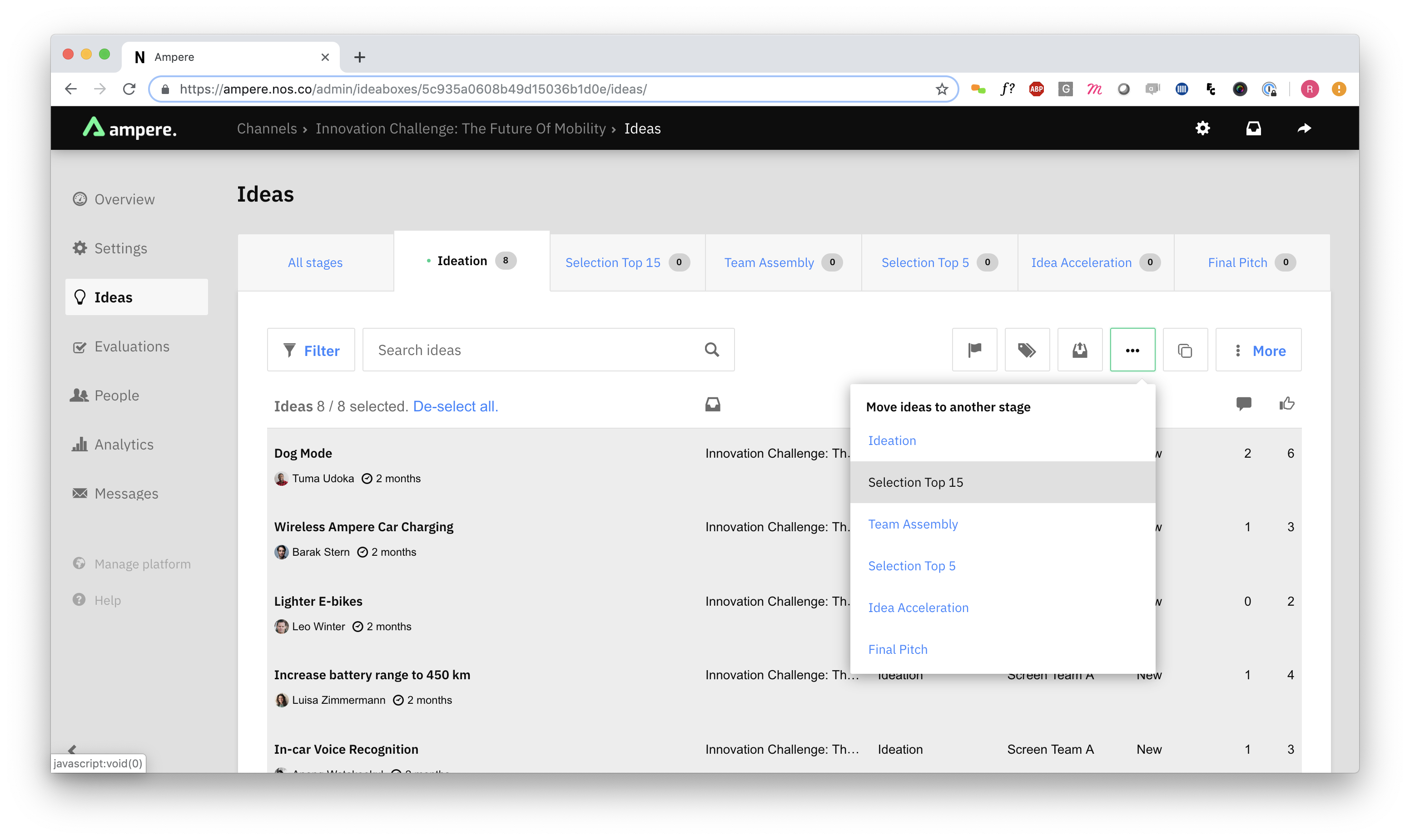 Tip: Use the "filter" and "tags" to easily find the ideas you want to move on