Get a full overview of your platform activity across channels. See how ideas, likes and comments are progressing and how many users have visited the platform.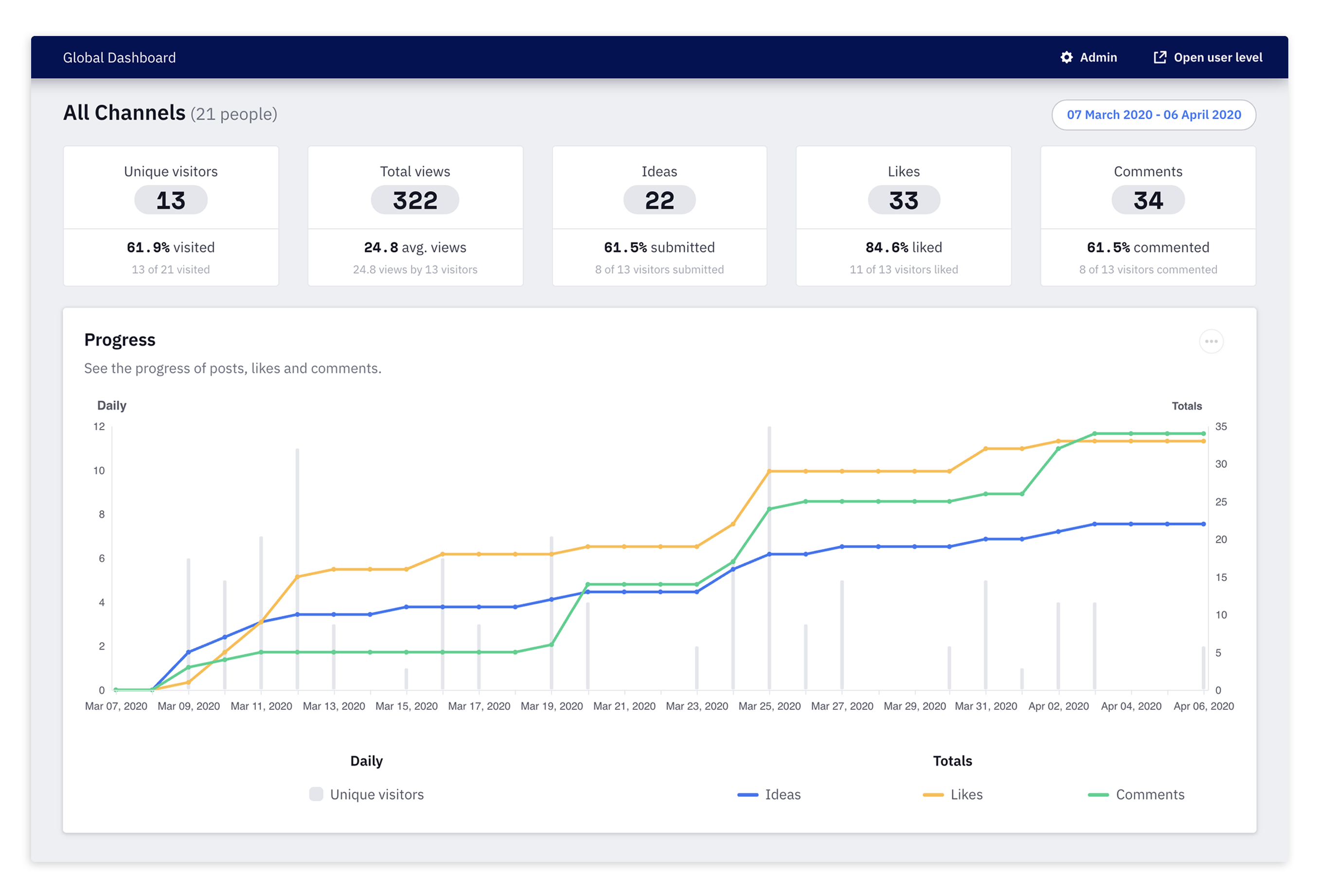 Get a full overview 
Get a complete overview on how many ideas, comments or likes have been submitted and how big your audience is. 

Users
- Total number of all users registered on the platform (participants, visitors, evaluators, etc.)
Note: A user is considered anyone with a user profile, regardless if they have ever logged in to the platform.
Unique visitors:
- A number of users that are registered on the platform and visited at least one channel or idea over a time period specified in the top right corner
- Users that logged in, but haven't visited any channel/idea are not counted as unique visitors

Total views:
- The number of total views by all users who visited the channels/ideas
- Also shows the average number of visits per visitor over a specific time period

Ideas, likes and comments:
- Shows the number of specific activities (ideas, likes and comments) in channels and the percentage of unique visitors who created, liked or commented an idea
Track your progress
Follow the progress of your channel. See how many people have visited the channel and how many ideas, comments and likes have been submitted over time.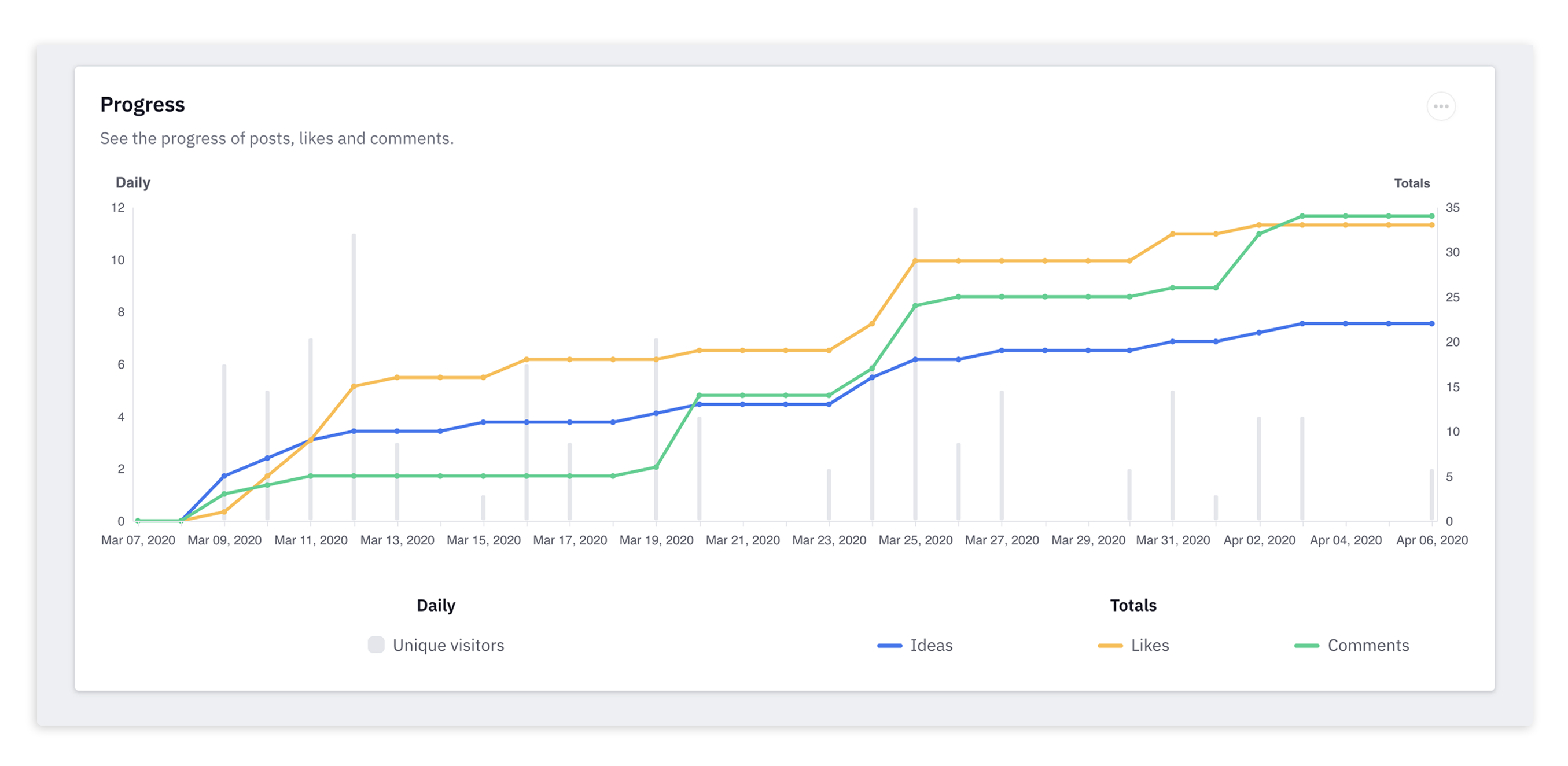 Use the date picker to see the progress in a specific time period. 

Save the chart as an image (SVG, PNG) and add it to your presentations or reporting. 
We hope this article has been useful for you.
If you need more help, feel free to reach us: