The Nosco platform enables you to get an overview of the user activity and engagement. Use the export function to download user engagement statistics such as the amount of user:
have/haven't logged in
have/haven't published an idea
have/haven't been active
Step 1 - Go to channel overview
Open the channel of which you want to track and export the engagement stats.
Make sure that "Overview" is selected from the left navigation.
Step 2 - Use the filter to find the right information
Use the quick-filter to find the information you want.
Note: You can late alter and customise the filter to your needs.

Step 3 - Customise the filter if needed
Click on "add filter" to define the filter more precisely.
To remove a filter click on the "x" on the filter.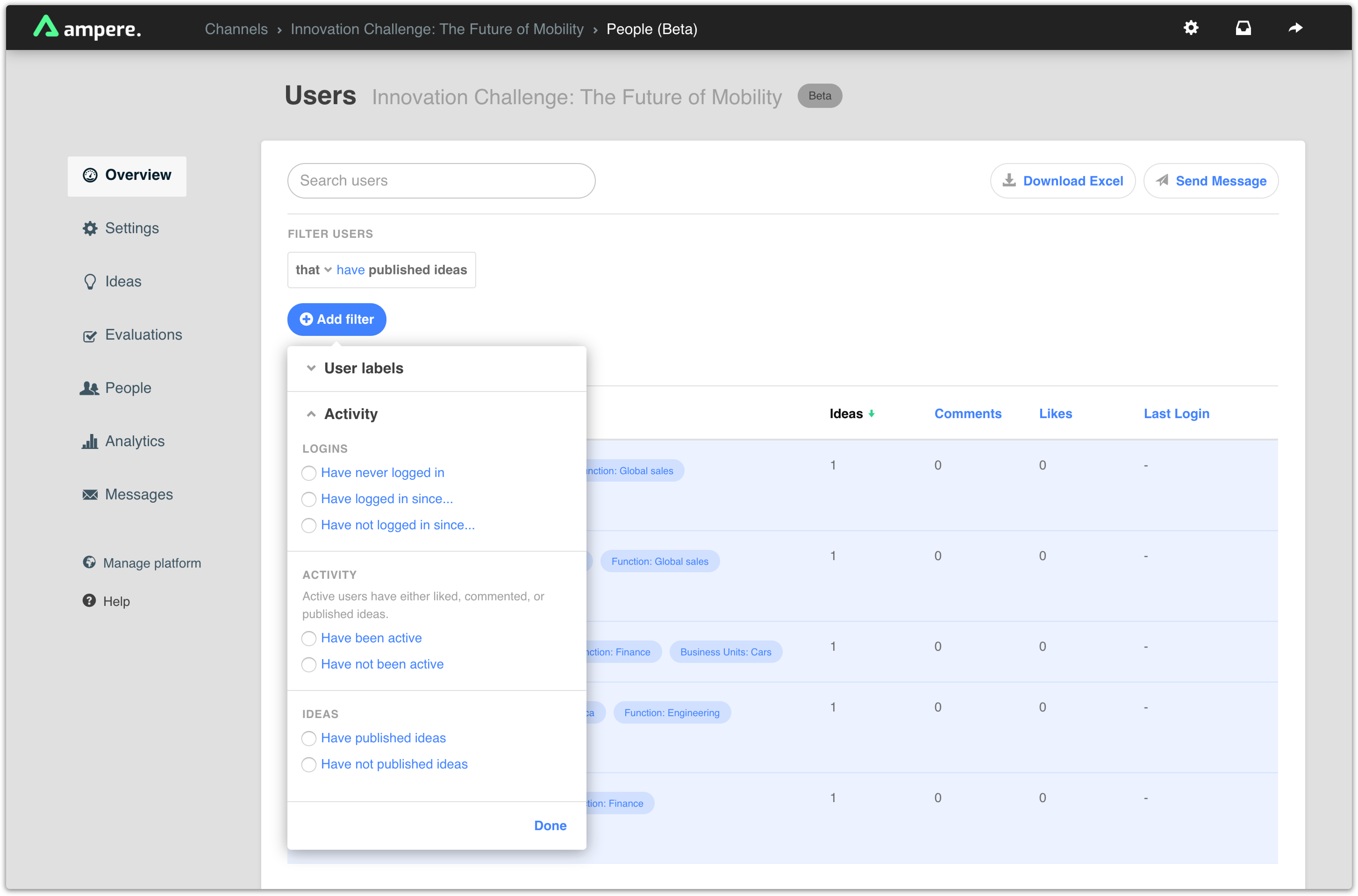 Step 4 - Select the users
Select the users from the list or click on "select all".
Step 5 - Download
Click on download to download the engagement stats as an Excel sheet.