When running idea campaigns or any other initiative it is crucial to keep your audience active and engaged. The Nosco platform provides you with tools to easily find, re-engage and follow up with your target audience.
Step 1 - Go to Channel Dashboard
Go to the channel page in the admin level.
Once you are on the channel page, select "overview" from the left navigation.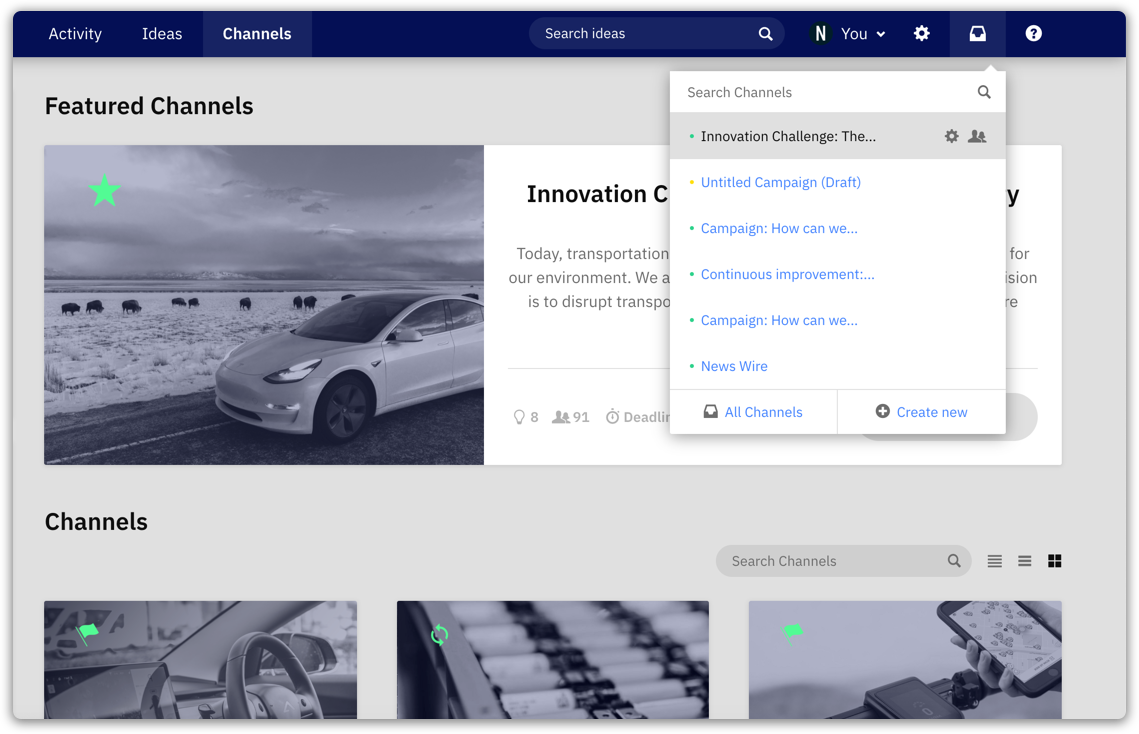 Step 2 - Analyse
Use the charts to analyse the progress of your initiative.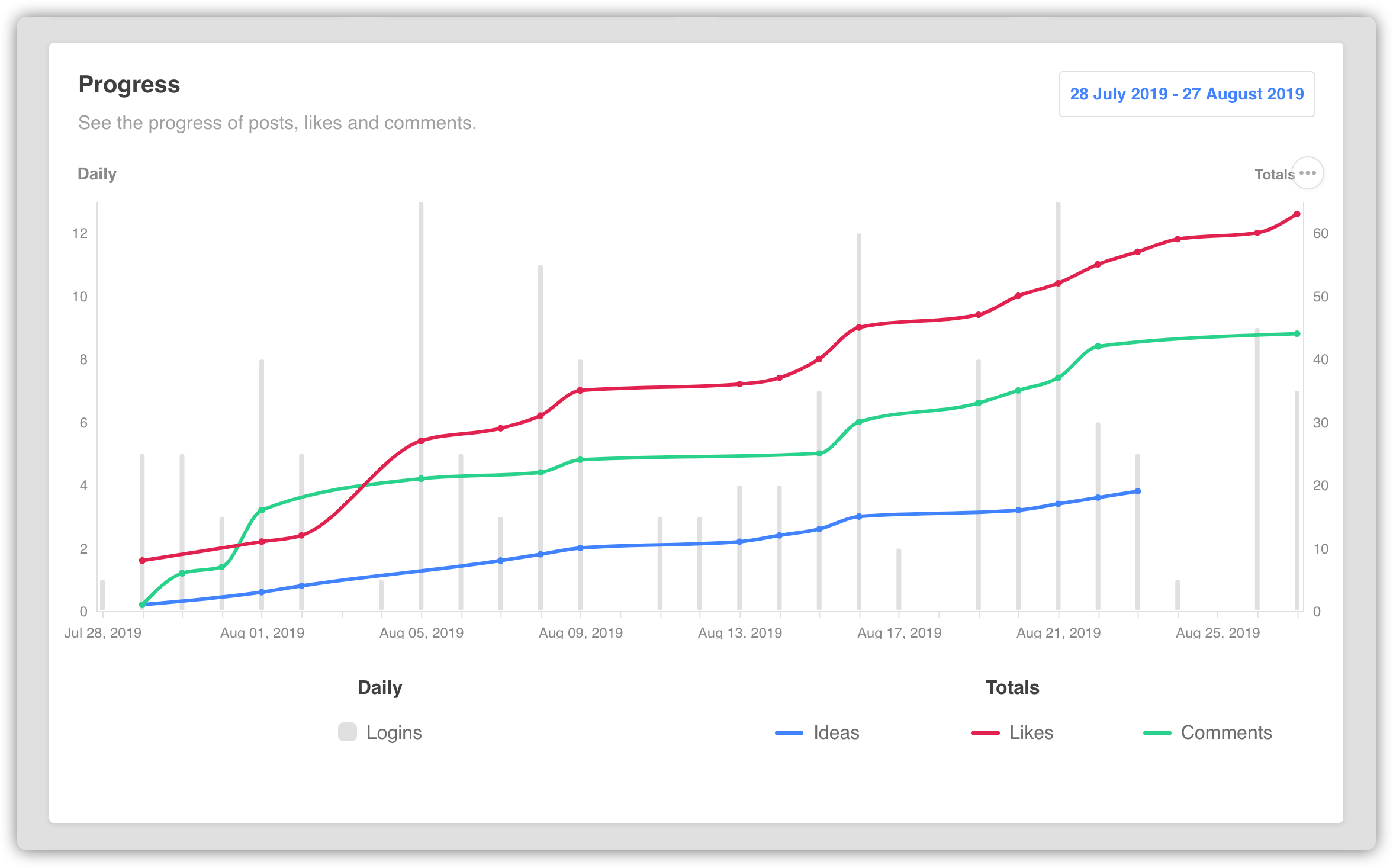 Step 3 - Take action
Based on your observation you can use the pre-define quick-filters to find the right audience to activate.
Note: You can alter, customise and specify the filters later.

Step 4 - Select the audience
Select the users you want to follow up with. You can add more filters to specify your search.

Step 5 - Send a message
Send a compelling message to re-engage the users.