When running idea campaigns or any other initiative it is crucial to keep your audience active and engaged. The Nosco platform provides you with tools to easily find, re-engage and follow up with your target audience.
1. Click on Admin and then on the channel in which you want to track engagement and activate users.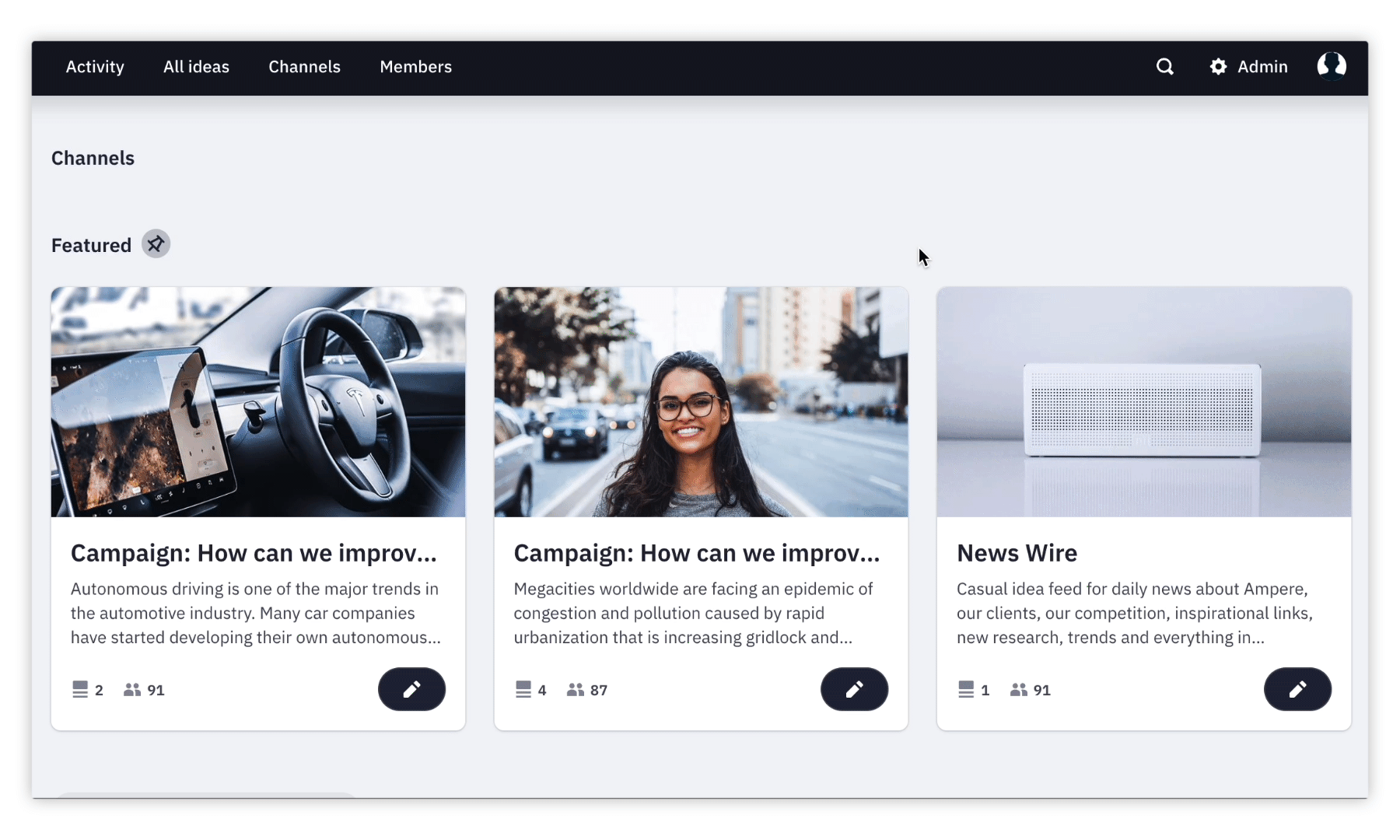 2. Click on Dashboard in the left navigation.
3. Use the charts to analyse the progress of your initiative.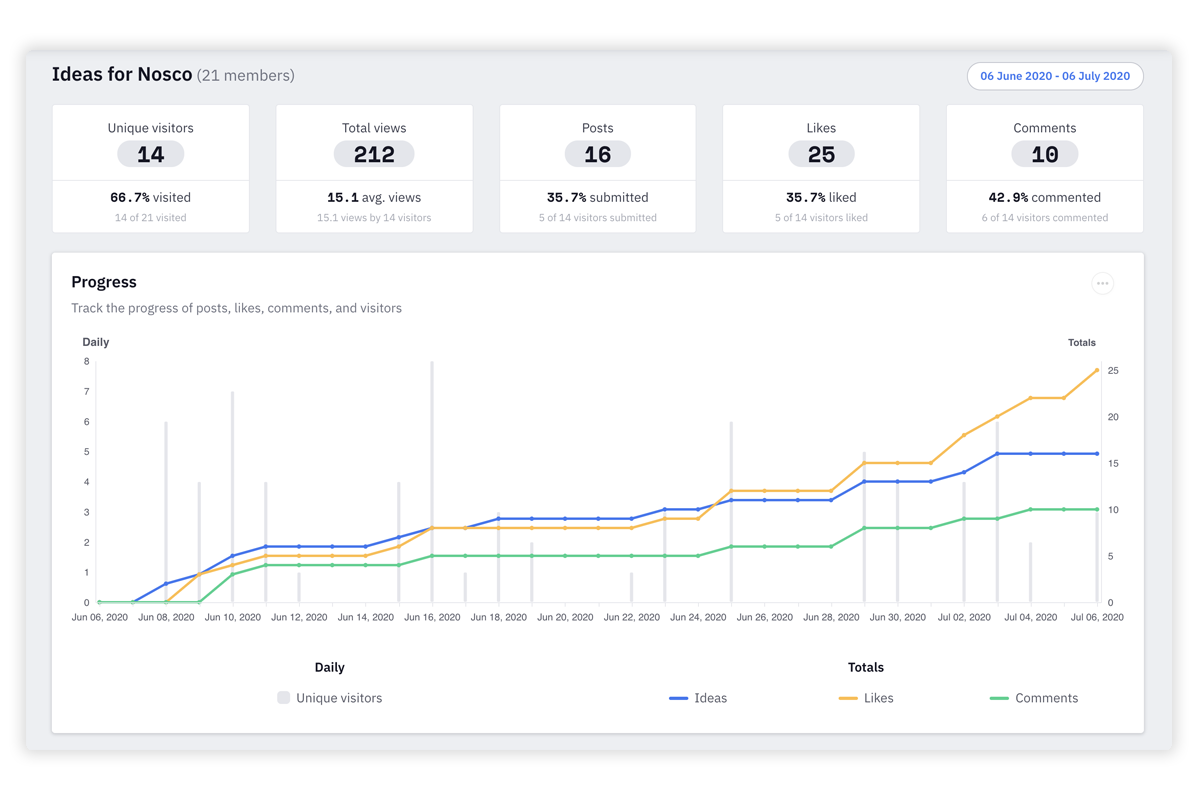 4. Based on your observation, click on the pre-define Quick Filter at the bottom of the page to find the right audience to activate.
Note: You can alter, customise and specify the filters later.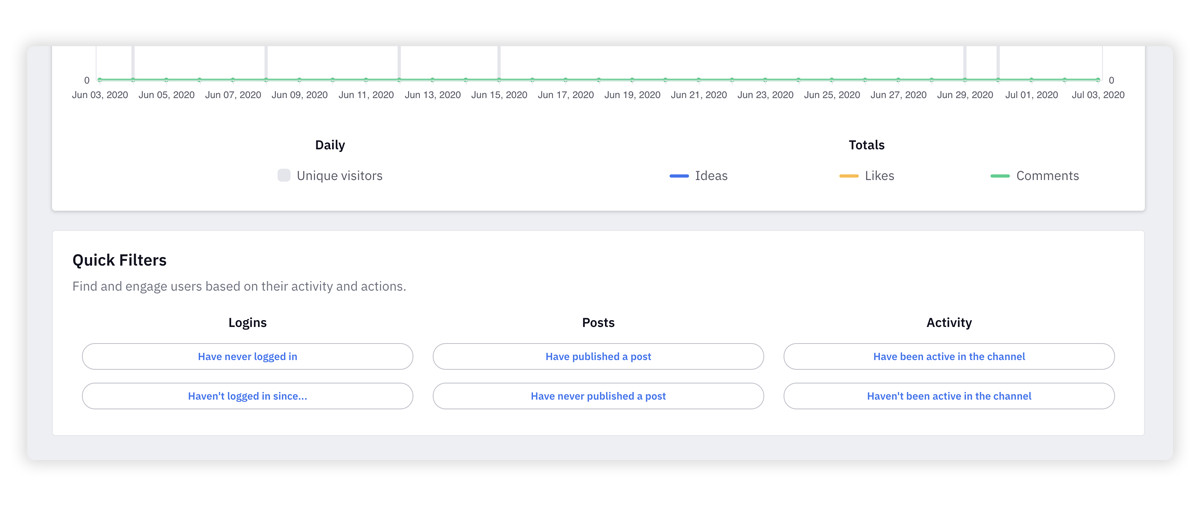 5. Select the users you want to follow up with. You can add more filters to specify your search.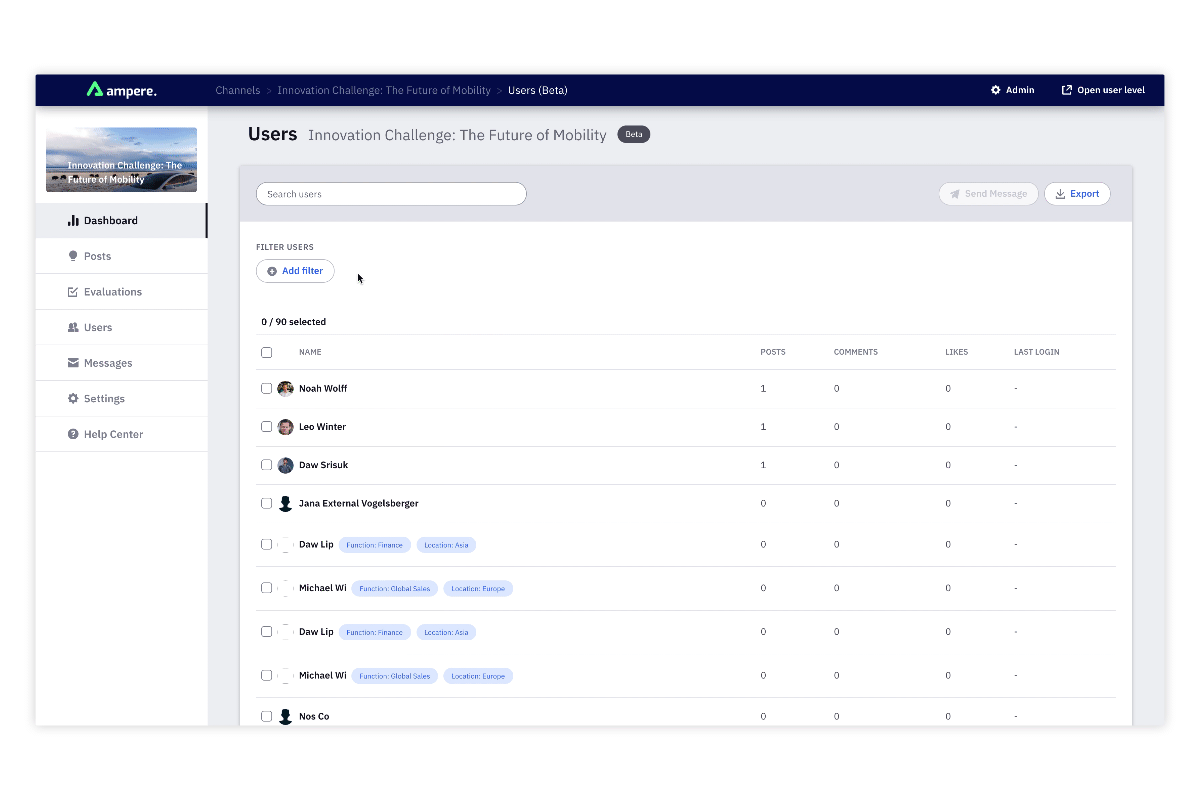 6. Send a compelling message to re-engage the users.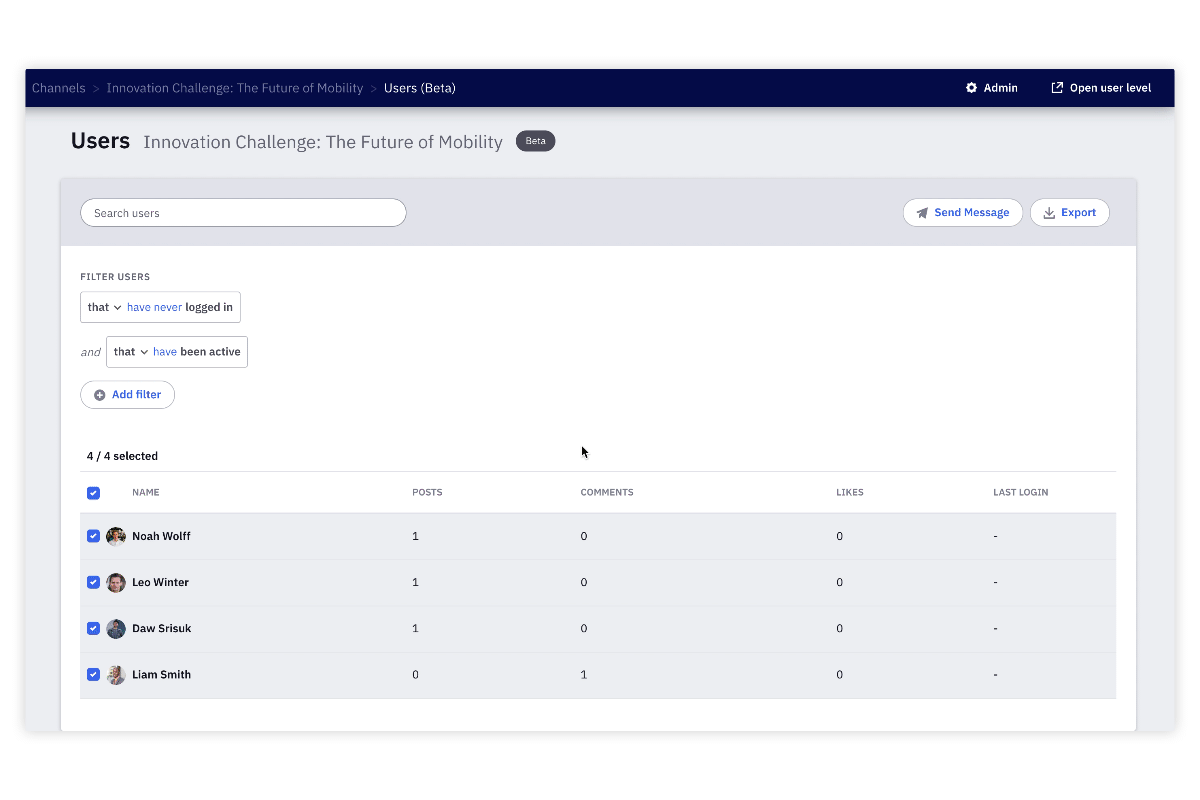 We hope this article has been useful for you.
If you need more help, feel free to reach us: