This article will help you
Export ideas from the platform
Generate reports
-----------------------------------------------------


1. Click on Admin and then on All ideas in the dropdown menu.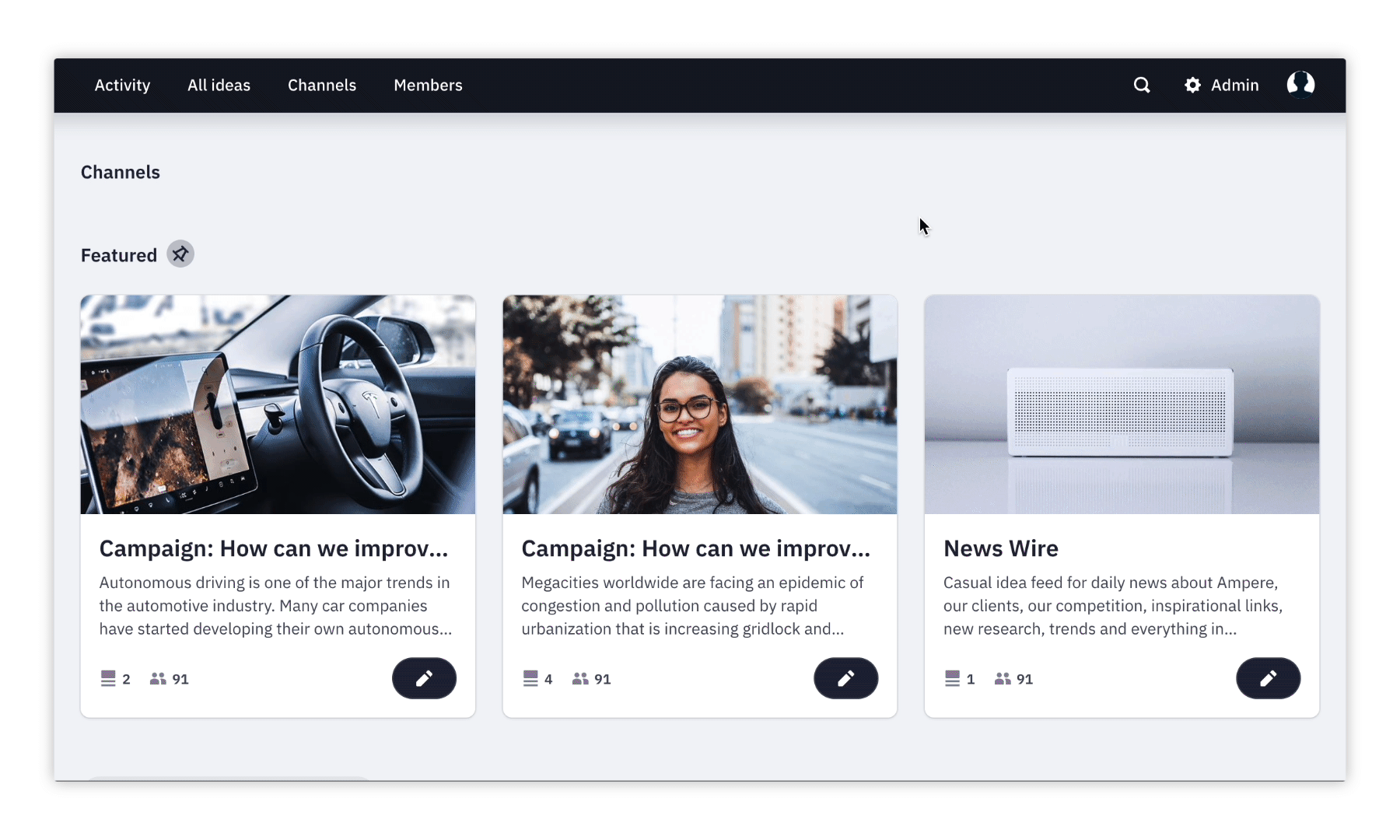 2. Select the ideas you want to export and then click on Export. Choose your desired export option from the list.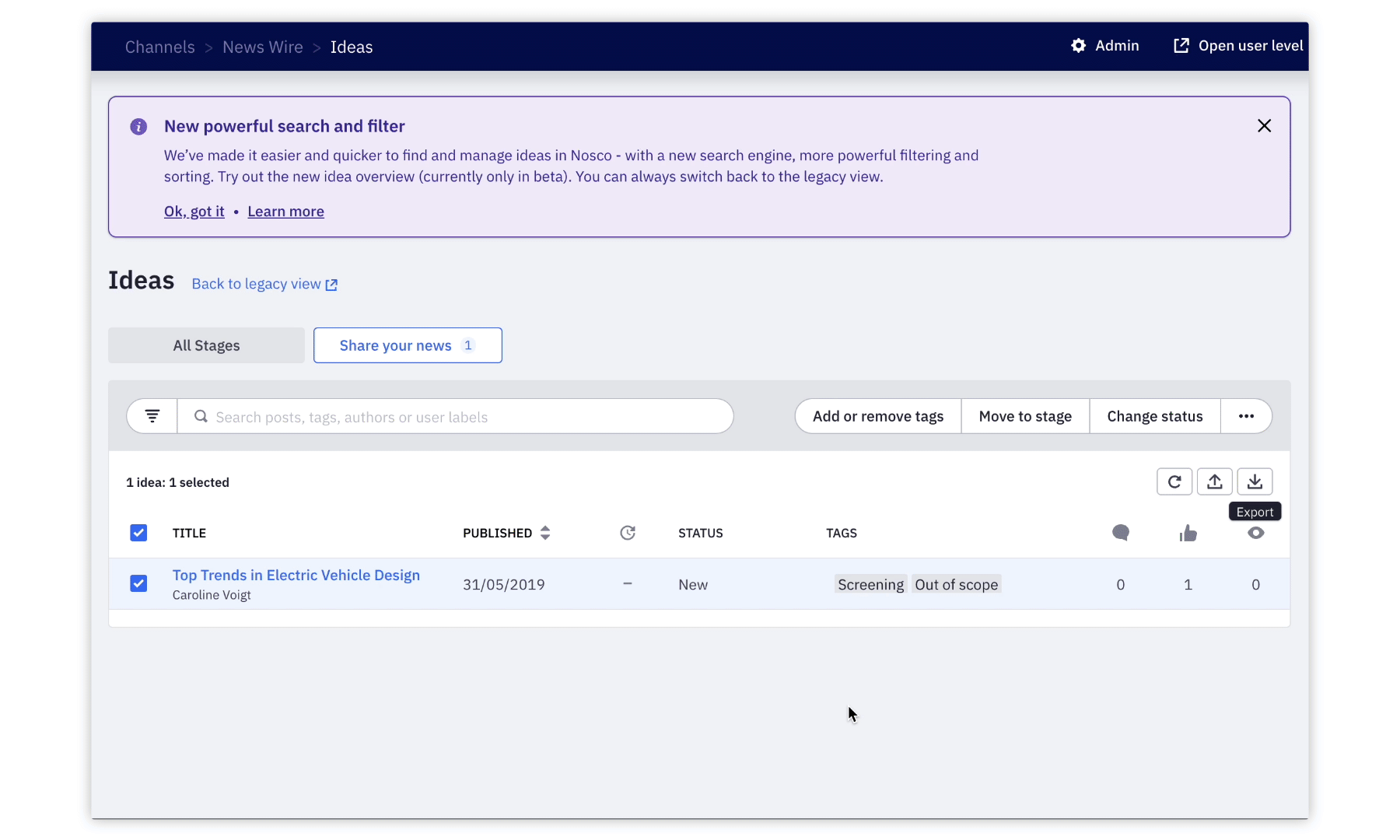 You can export ideas as:
Excel - Get a quick overview of ideas
Excel with evaluation scores - (coming soon)
Advanced excel report - Get a detailed overview of ideas and evaluations
PDF One-Pagers - A one-pager summary of ideas
PDF Full Report - A detailed PDF version of a whole ideas
We hope this article has been useful for you.
If you need more help, feel free to reach us: