Sometimes you might have ideas from outside the Nosco platform that you would like to upload to the platform. You can do this, if you capture the ideas in Excel.
1. Excel set up
Before you can start the idea import, it is important to make sure that your excel sheet is set up correctly. The first three columns of your excel sheet should be:
Title - The title of the idea.
Author email - The author email that matches an existing user profile on the platform.
Submission date (optional) - Date of idea submission.
Note: If you do not add a submission date, the time stamp will state the point in time you have uploaded the idea.
Furthermore, your sheet needs to include the same elements as in your submission form.
For exempel: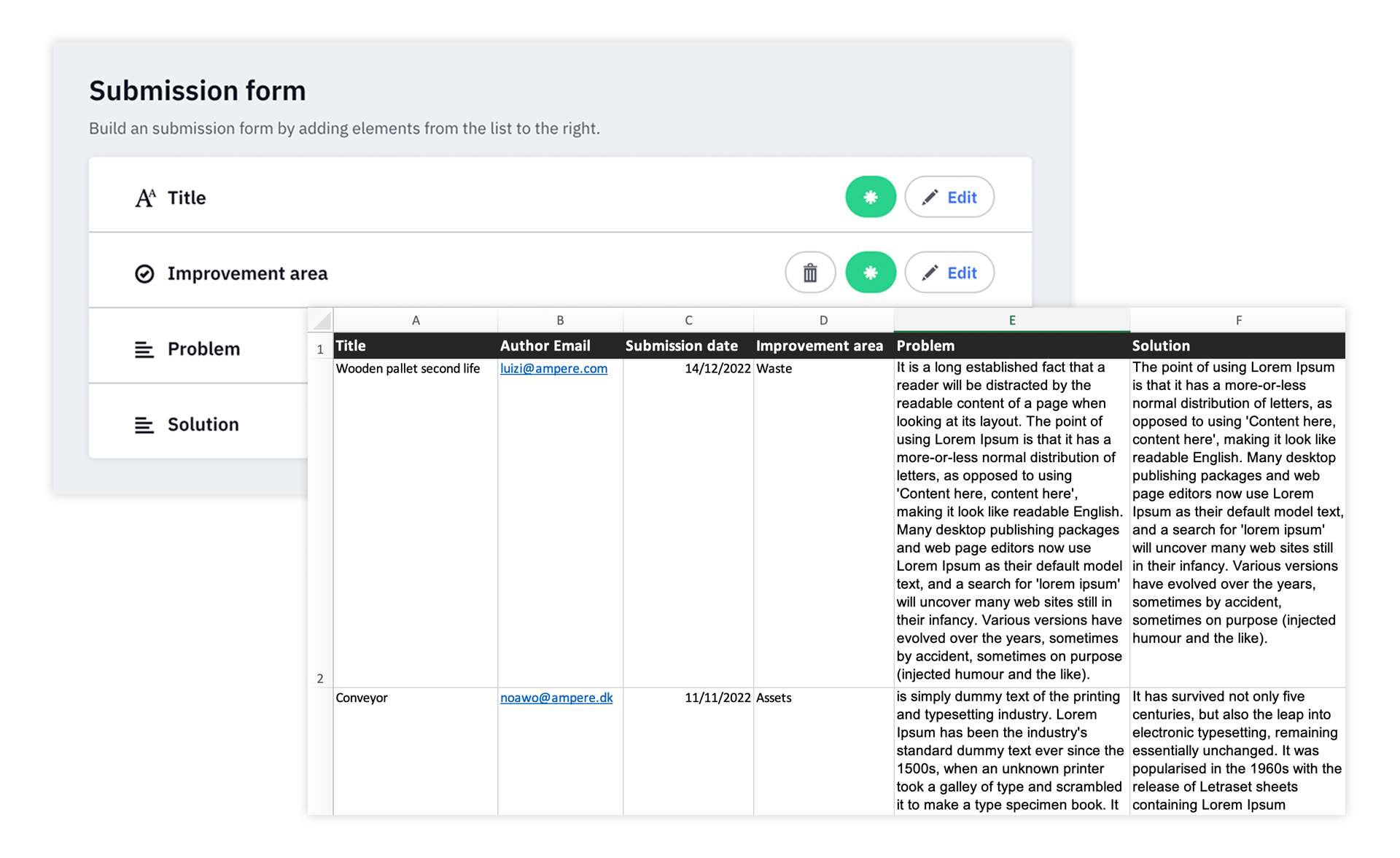 Single- and multi selection fields
In case your submission form includes multi- or single selection fields, make sure that the options in the sheet match with existing options in the submission form on the platform. If the options don't match, a new field will automatically created on the platform.
Formatting
If you would like to format text, you can use the simple mark up language markdown.
Learn more about markdown here.
2. Import ideas
After you have set up your excel sheet properly, you can upload the ideas to the Nosco platform.
1. Click on Admin and then on the Channel to which you want to import ideas.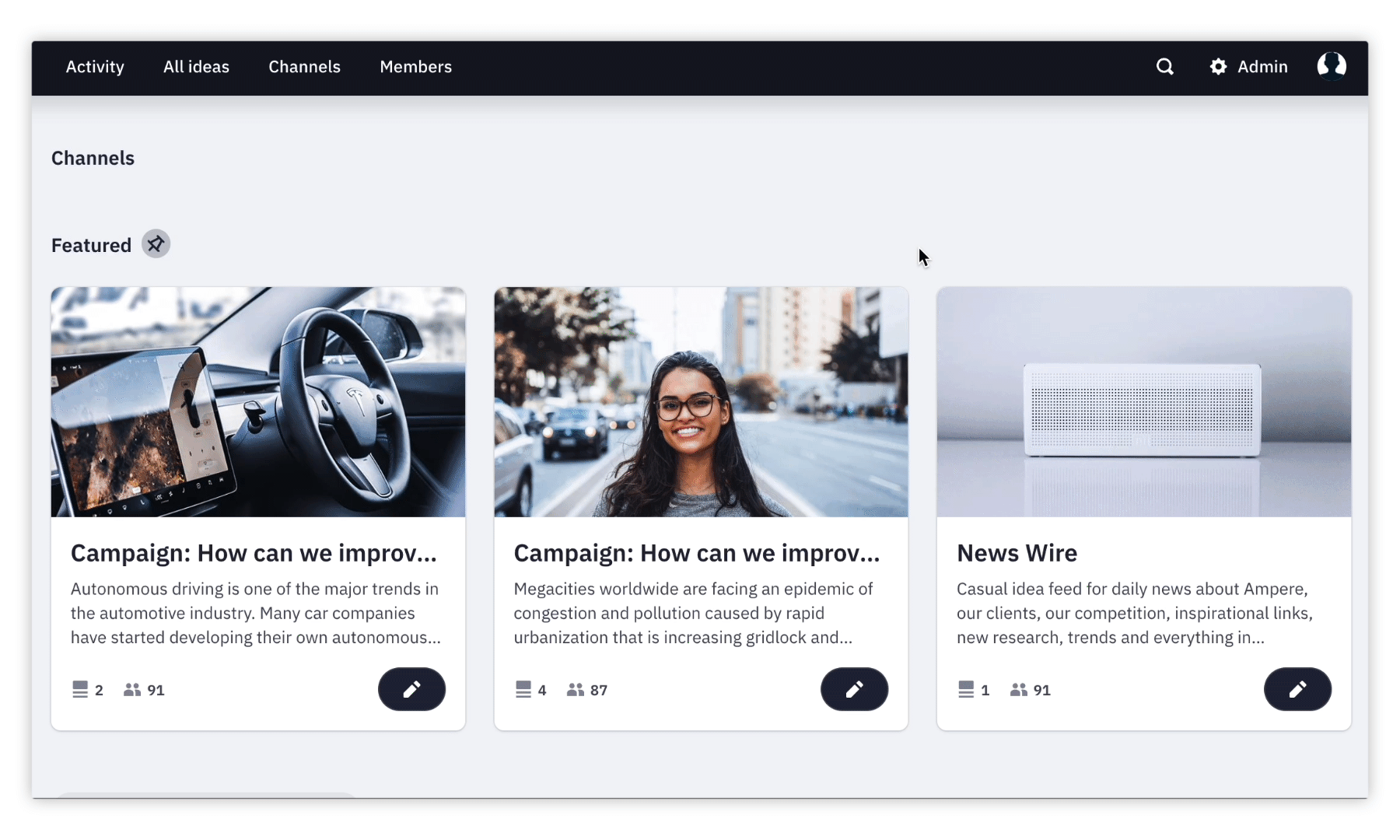 2. Click on Ideas in the left side navigation, then on

and Import ideas.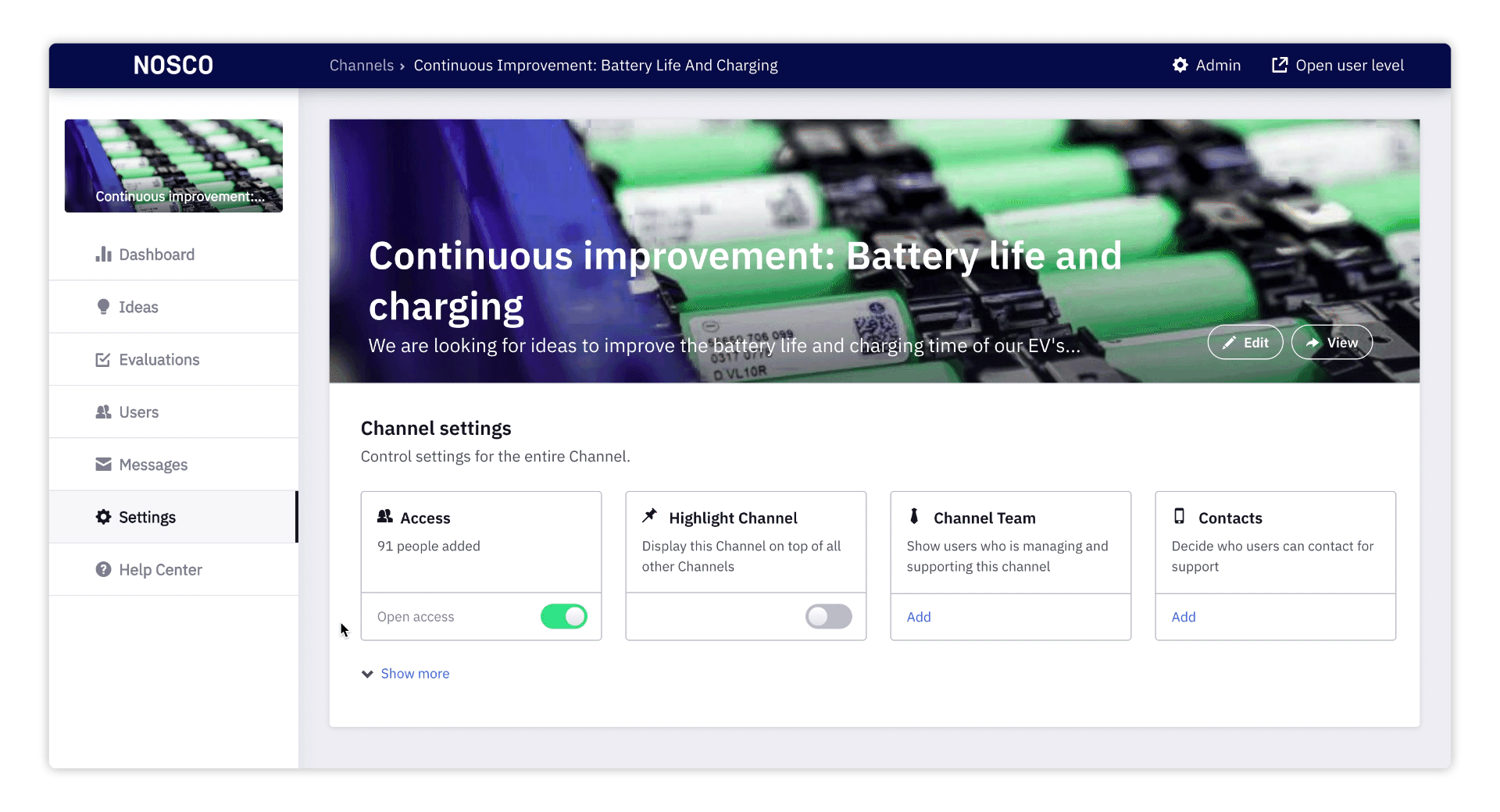 Note: The ideas will be imported to the active stage of a channel.

3. Drag and drop the file into the provided area, and match the columns to the submission form on the platform.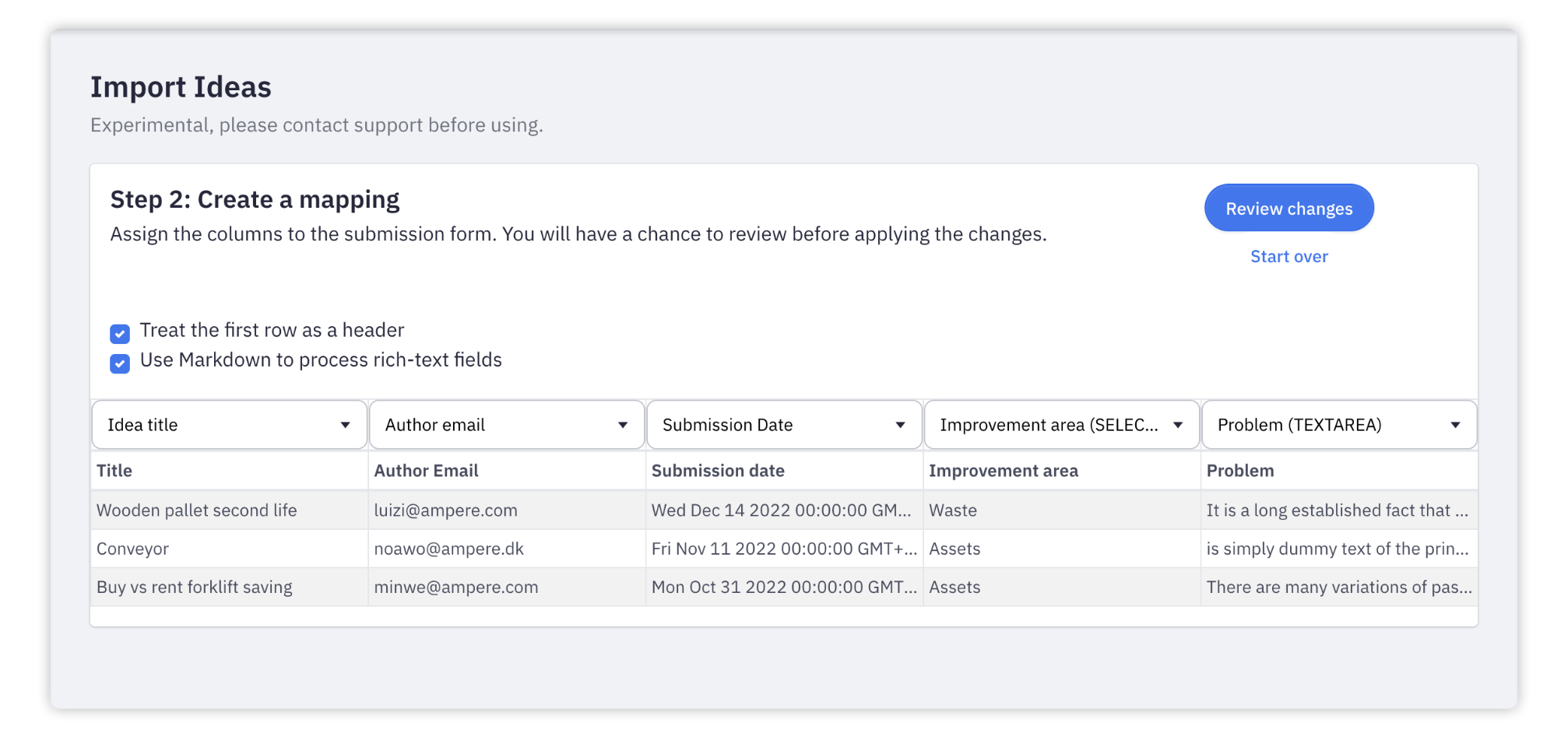 Note: If you have imported your excel sheet with the headline, check the box in front of "treat first row as header".

4. Then click on Review changes and check, if all fields have successfully been mapped.
5. Now you can click on Import ideas.
We hope this article has been useful for you.
If you need more help, feel free to reach us: