One of the most important factors in whether an email is opened or not is the sender's name. The sender's name is what will be displayed in the form field of the user's email client.
Choose a recognisable sender name
Often that will be the company name, or perhaps the name of a specific challenge or campaign that you are running on your Nosco Platform.

Change the sender name on the Nosco platform
1. Click on Admin in the upper right corner and then on Platform settings in the dropdown menu.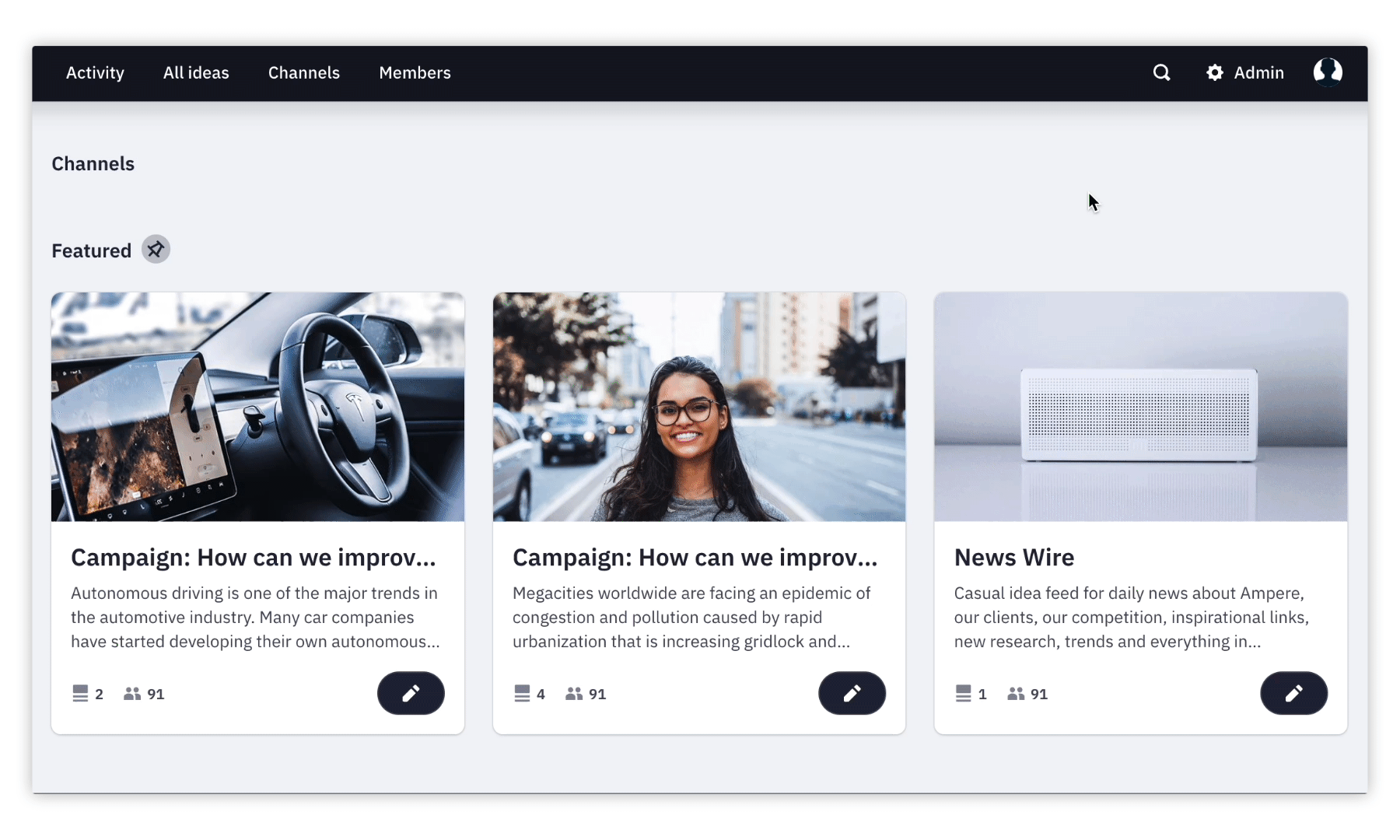 2. Type your preferred sender name in "Email Sender Name" and click Save at the bottom of the page to save your changes.
Tip: Make sure that "General" is selected in the top navigation bar.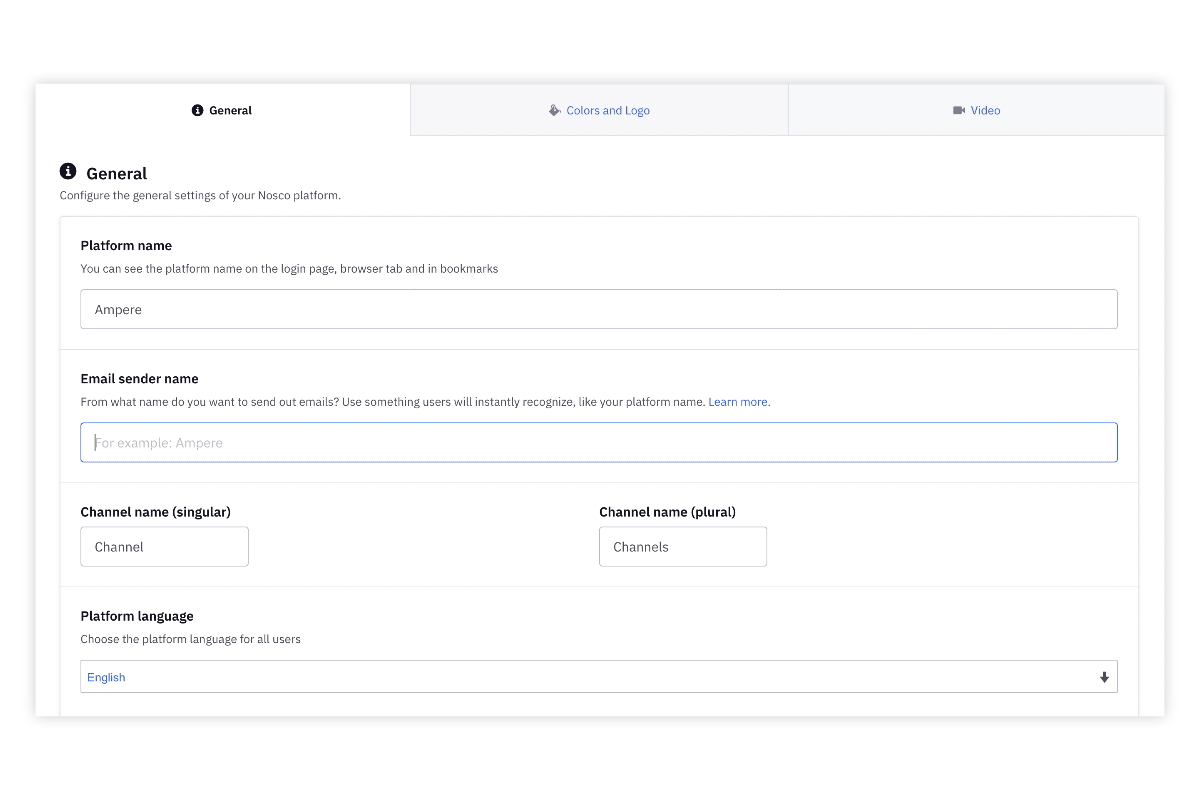 Send a test email
Send a test email from the platform to check if everything is correctly set up. Some webmail clients cut off "From" names. For example, Gmail cuts off addresses and names at around 20 characters.
Want to send from a specific email address?
Nosco can also help you to send emails from your platform using a specific email address. Get in touch with Customer Success at support@nos.co and we will be happy to assist you.
We hope this article has been useful for you.
If you need more help, feel free to reach us: