You can easily download, print or share your idea. Open your idea by clicking on it and then click on the share icon as you can see below.


You can either:
Send your idea via mail - "Send"
Copy a link to your idea - "Copy link"
Download/print the entire idea - "Print"
Download/print an one-page idea summary - "Print idea one pager"
The one-pager includes the most important information about your idea such as:
Amount of likes
Amount of comments
Creation date
The first image
The first 200 characters of your idea description
etc.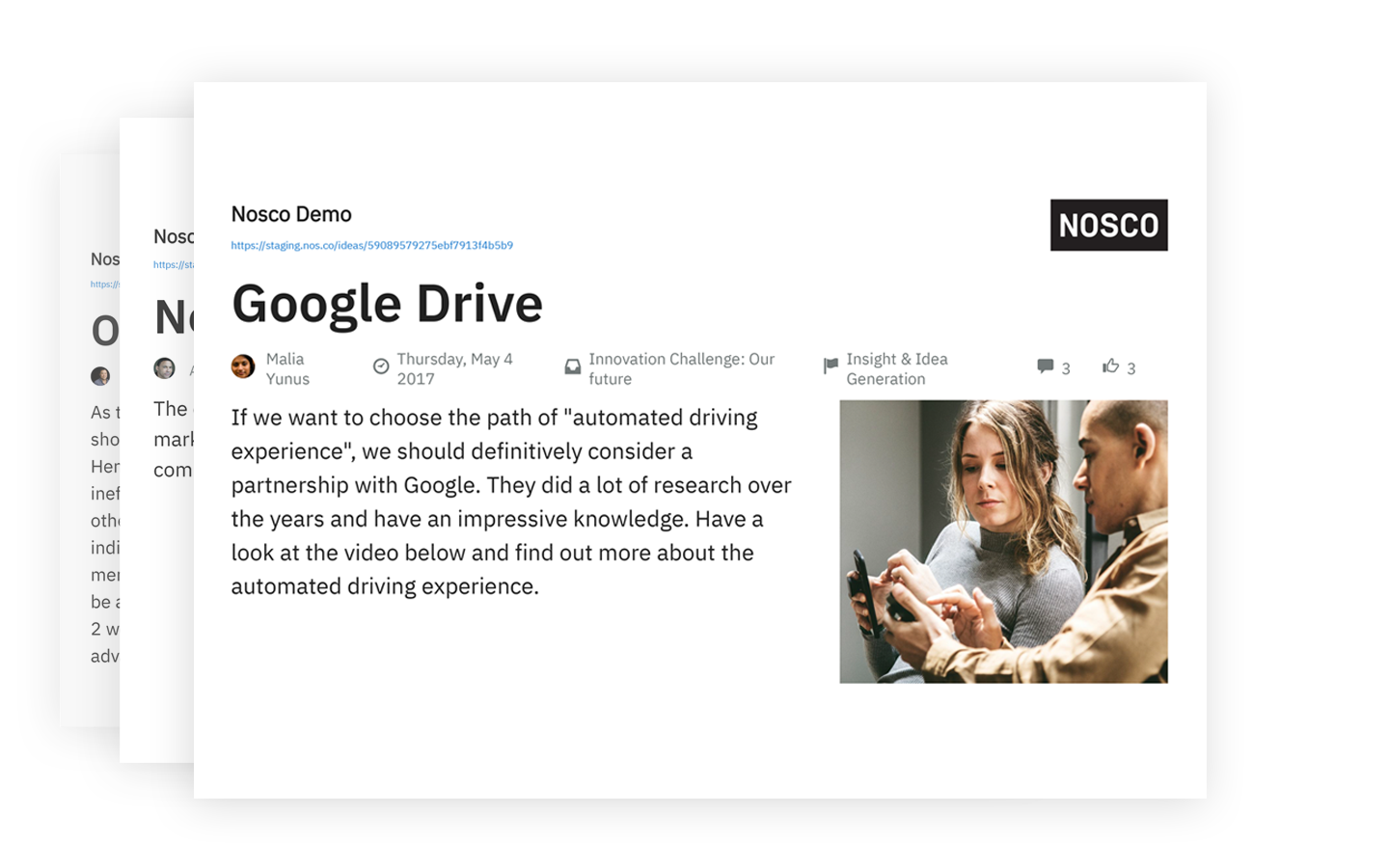 We hope this article has been useful for you.
If you need more help, feel free to reach us: