You can directly upload videos from your computer thanks to a video integration with our video hosting partner VIMEO and TwentyThree.
Note: To enable the video integration you need to have a subscription with one of our video hosting partner VIMEO or Twenty Three Video.
Step 1 - Go to Setup
Click on the cogwheel in the upper right corner and then on Setup in the dropdown menu.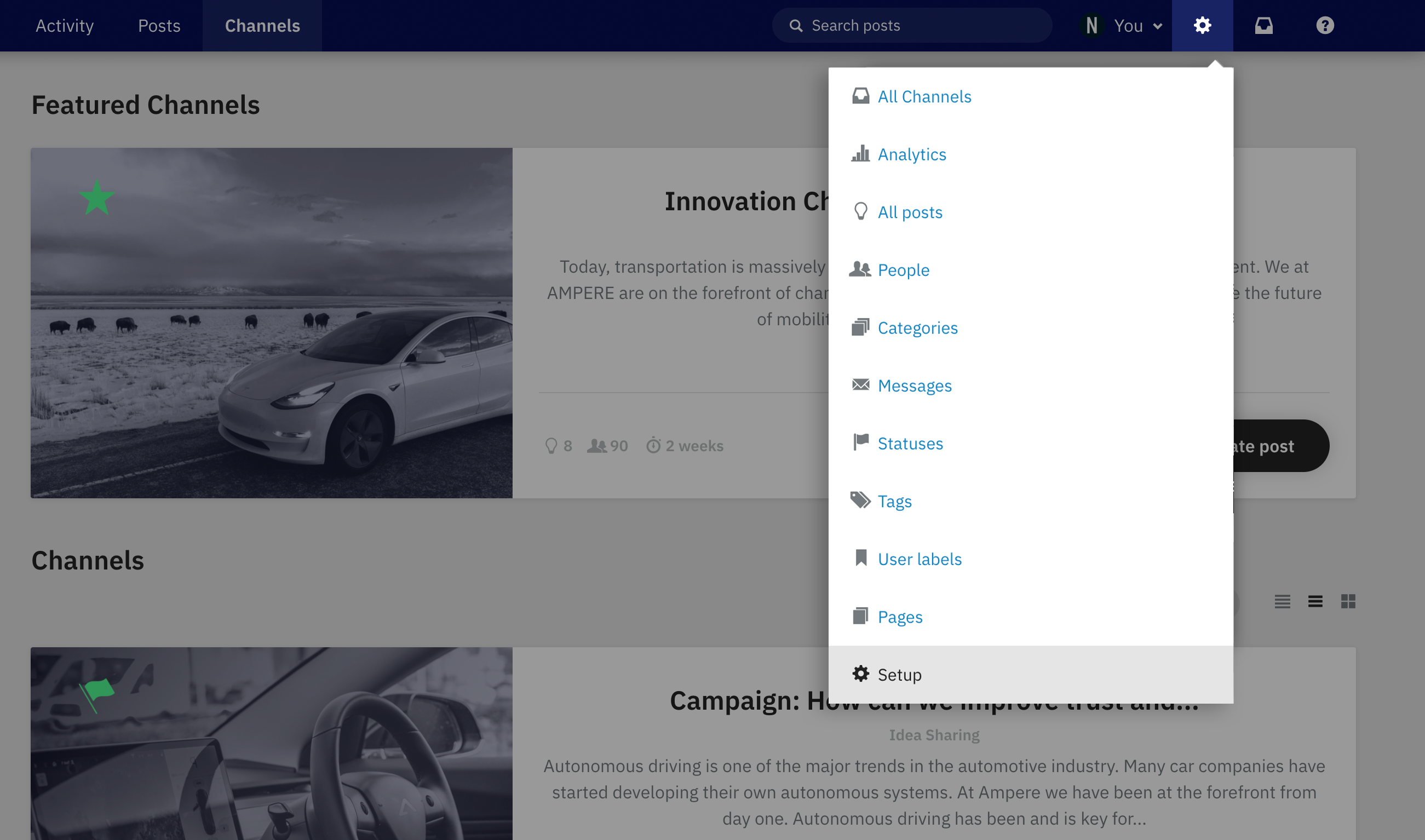 Step 2 - Go to Video
Click on Video in the upper navigation bar.


Step 3 - Enable Video Upload
Choose the video service of your choice and follow the instructions. Once you have set up the integration user can insert a video to their idea by directly uploading a video from their computer.
We hope this article has been useful for you.
If you need more help, feel free to reach us: