Go to evaluation overview...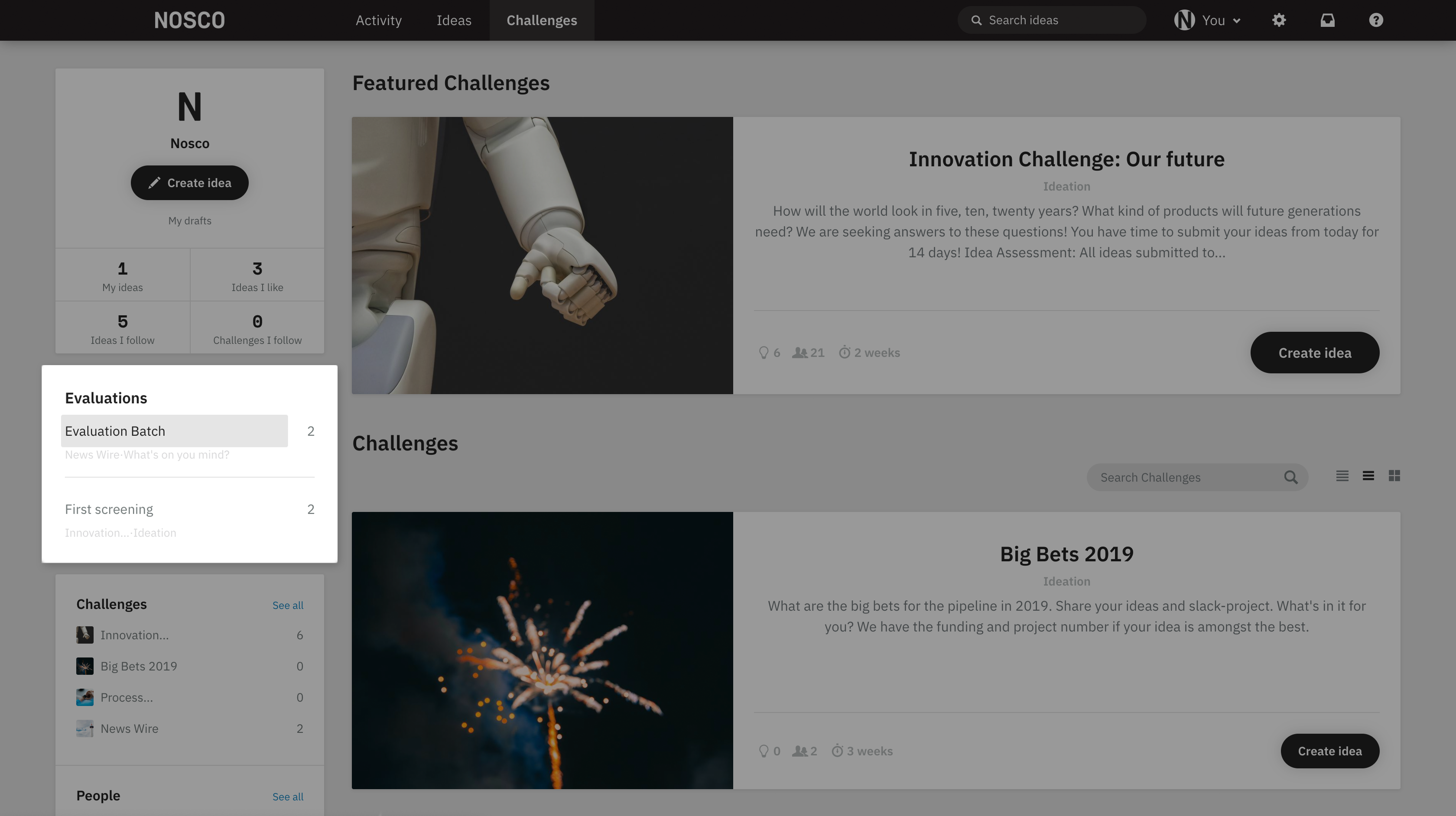 Click on the evaluation team in the left side menu,
in which you want to evaluate ideas. (See screenshot above)


Click on the name of the idea you want to evaluate. 




The idea opens up and on the right hand side you can evaluate it. 



Click Submit evaluation to confirm. 


We hope this article has been useful for you.
If you need more help, feel free to reach us: