Click on the box icon and select the channel, to which you want to invite users. 






Go to "Message" and click on the "envelope" to create a new one.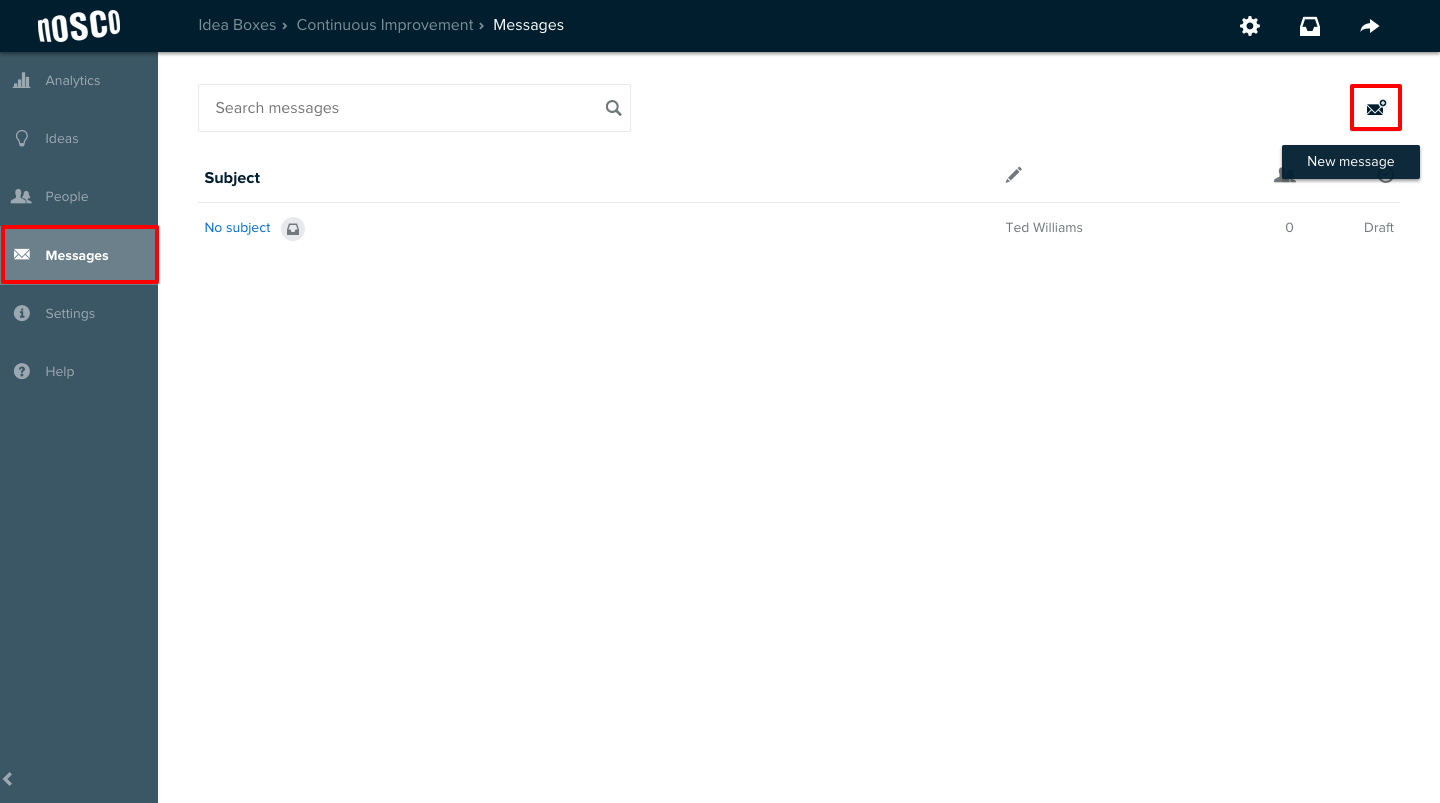 Click on add recipients and select the users you want to invite to participate in the channel. 
You can use the filter option to assist you on inviting the right users.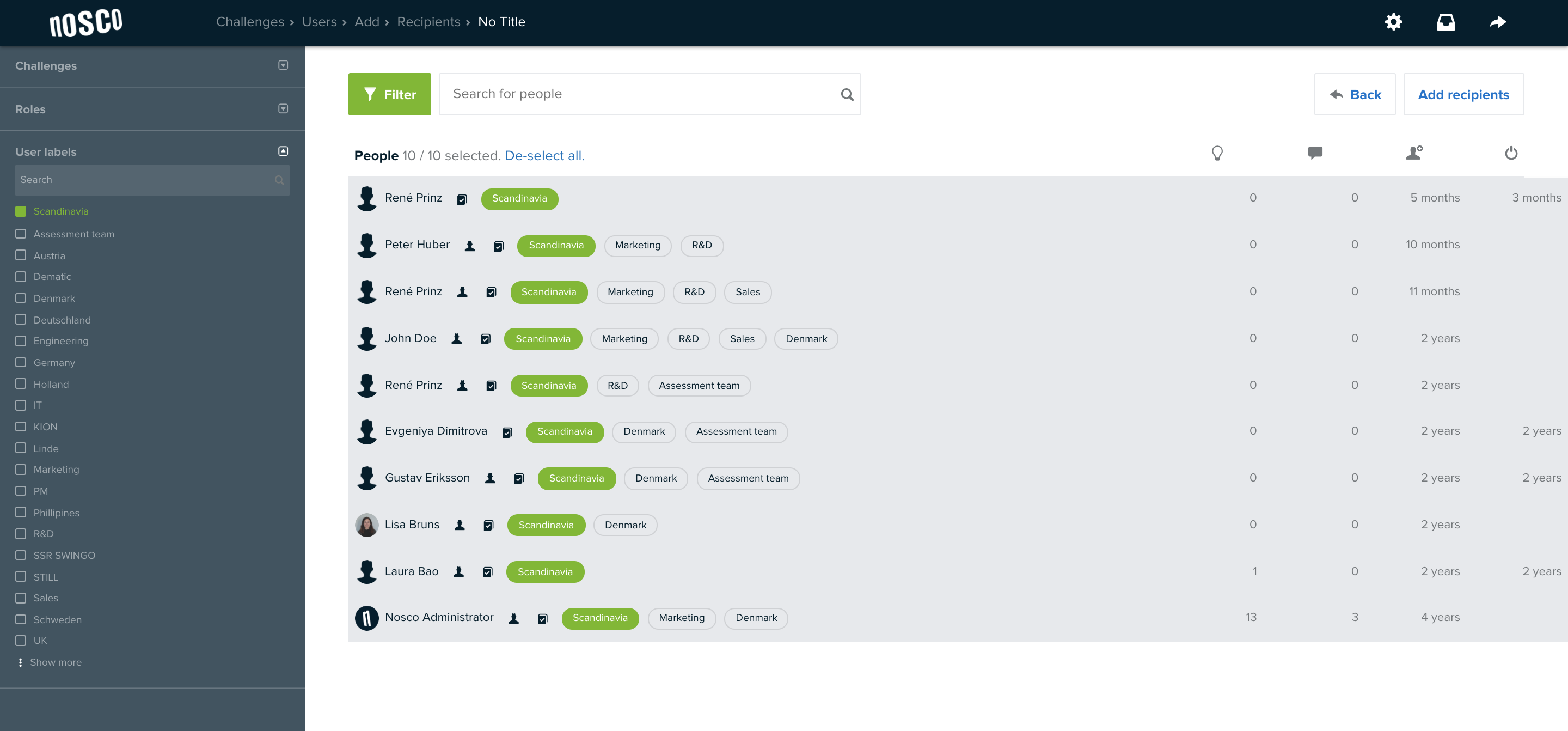 Once you have added the recipient, choose a catchy subject line and type your message. 

If the recipients haven't logged on to the platform before, make sure to include the Activation Link.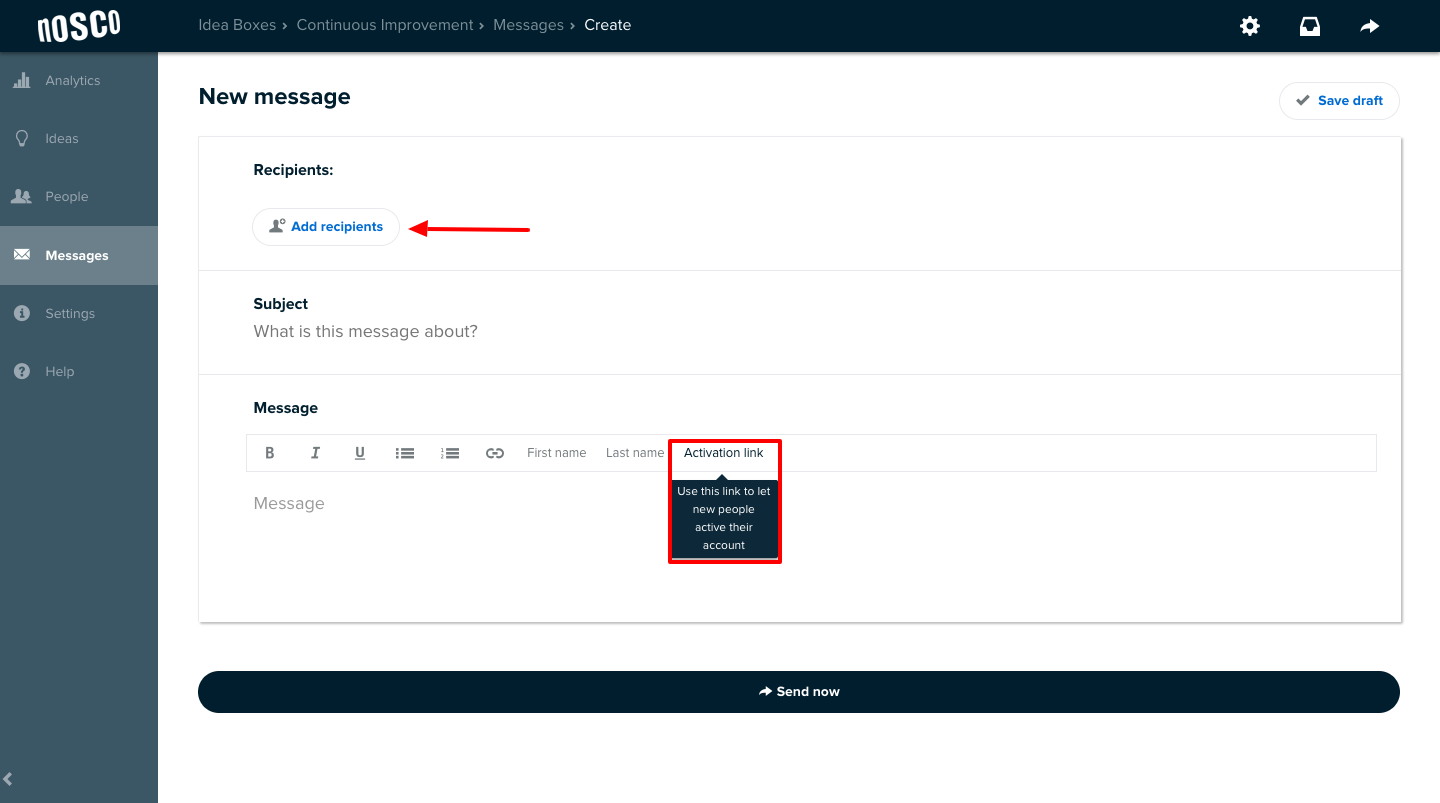 We hope this article has been useful for you.
If you need more help, feel free to reach us: