Step 1 - Go to channel settings
You can enter the channel settings in two ways. Either from the channel dropdown or directly from the channel page.


Option 1
Click on the "box" - icon in the top navigation and select the channel you want to edit from the dropdown. Click on the small "cog" that appears when hovering over the name of the channel.
Option 2
Click on a channel to open it. Now click on the "cog" in the right upper corner as shown in the screenshot below.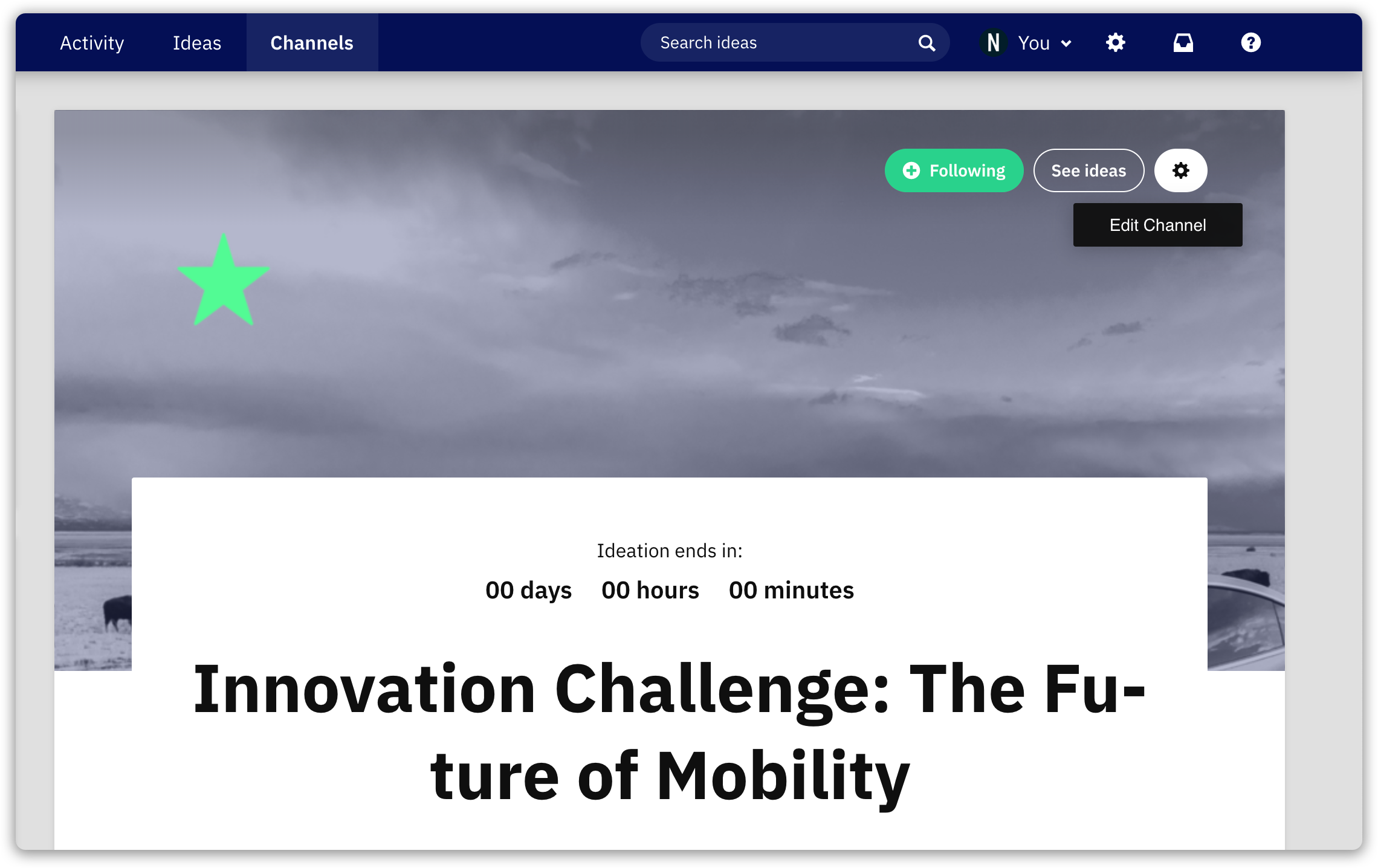 Step 2 - Edit channel settings
Make sure that "settings" is selected in the left navigation. In the channel settings you can change the title, description, featured image, manage users, change the idea template or set up your evaluation.
To edit the title, description and featured image click on "edit" in the top image (see screenshot)