When a channel is featured, it is pinned to the top of the channel list and will not move downwards, when a new channel is added to the platform. 


Step 1 - Go to the channel settings
Go to the settings of the channel, which you want to make a featured channel by clicking on the cogwheel that appears when you hover over the channel name.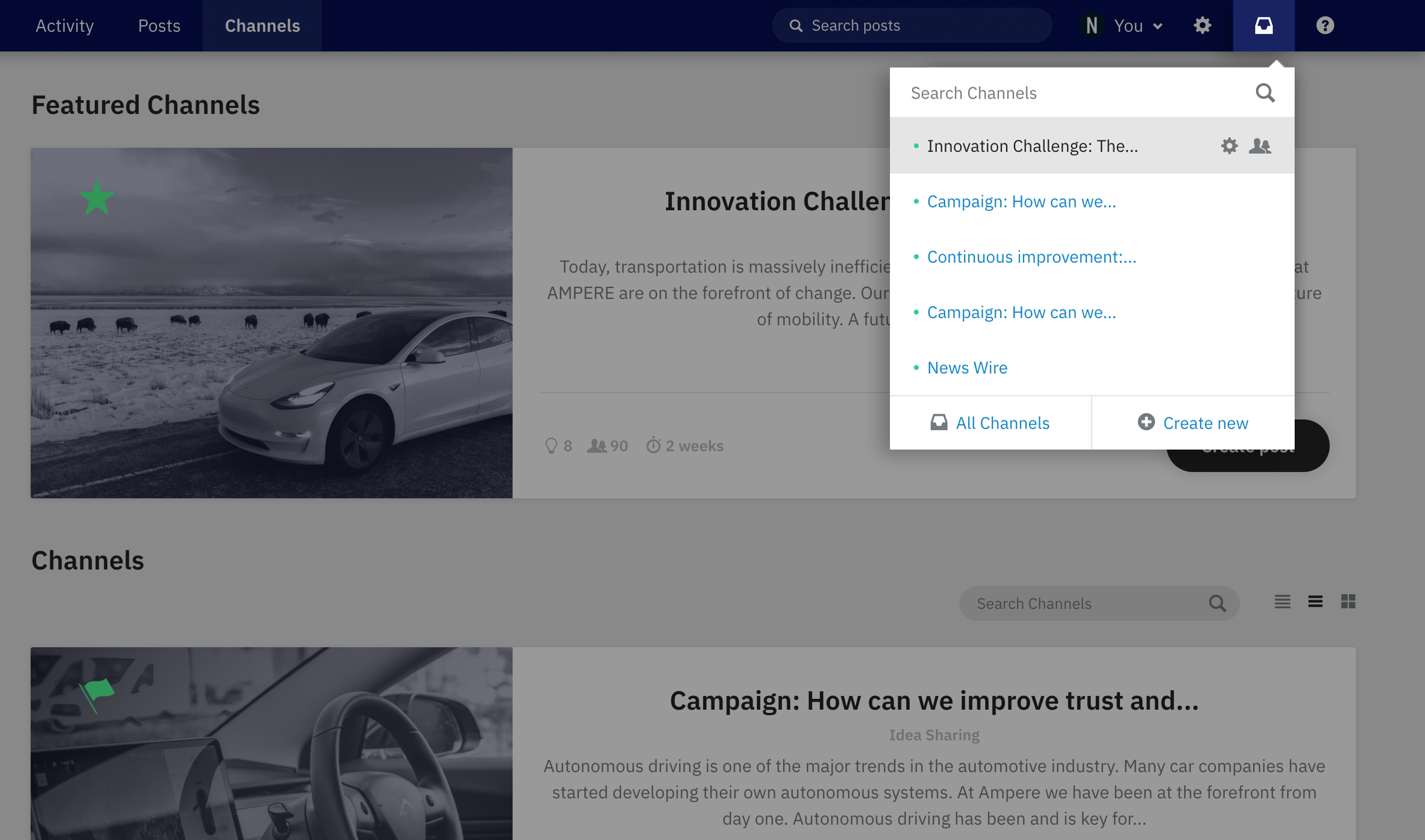 Step 2 - Go to the channel settings
In the section Channel Settings, turn on the switch next to "Pin Channel".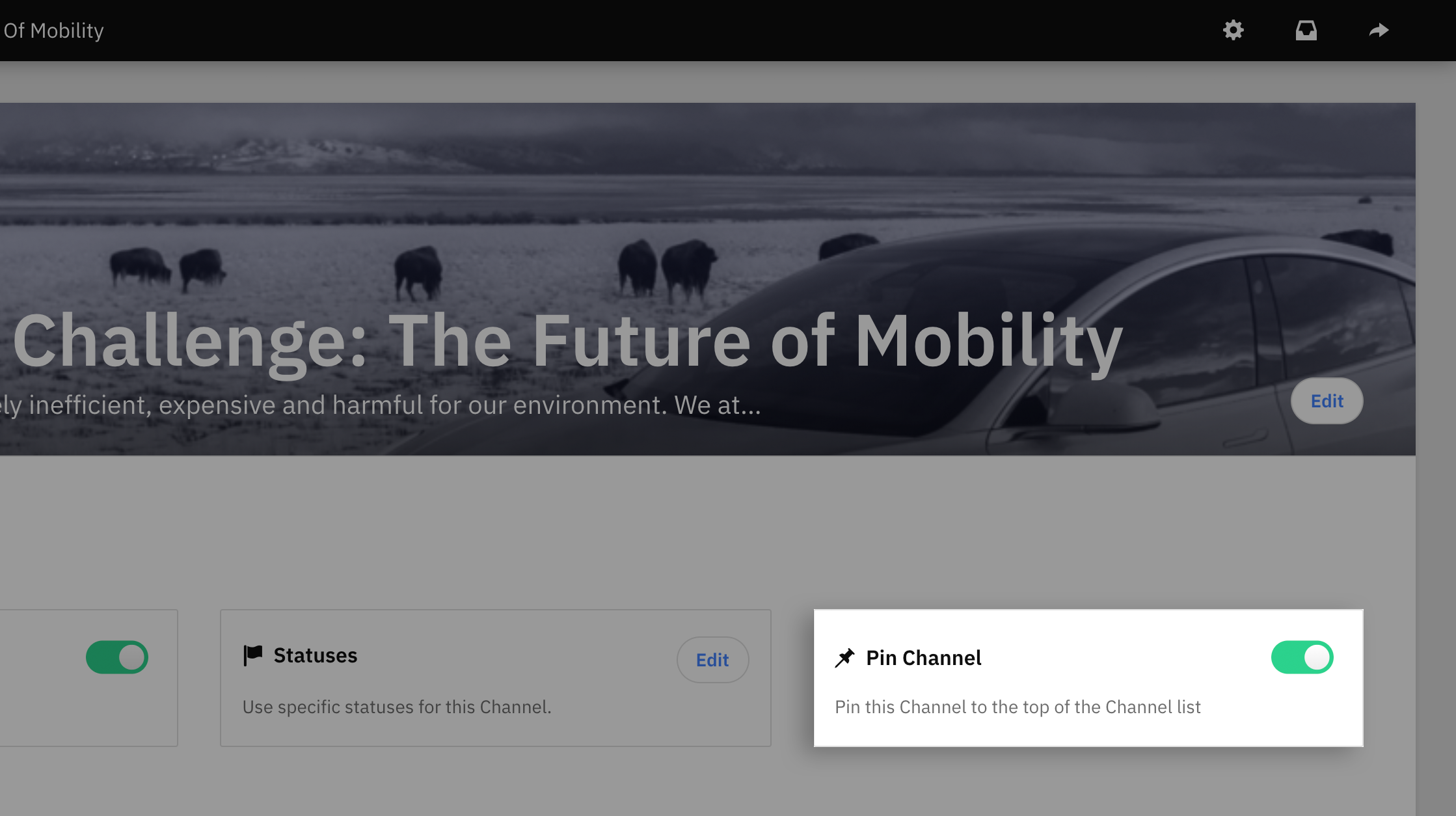 We hope this article has been useful for you.
If you need more help, feel free to reach us: