Channels are the central element of the Nosco platform.
In a channel, you invite a specific group of people to share content linked to your intent.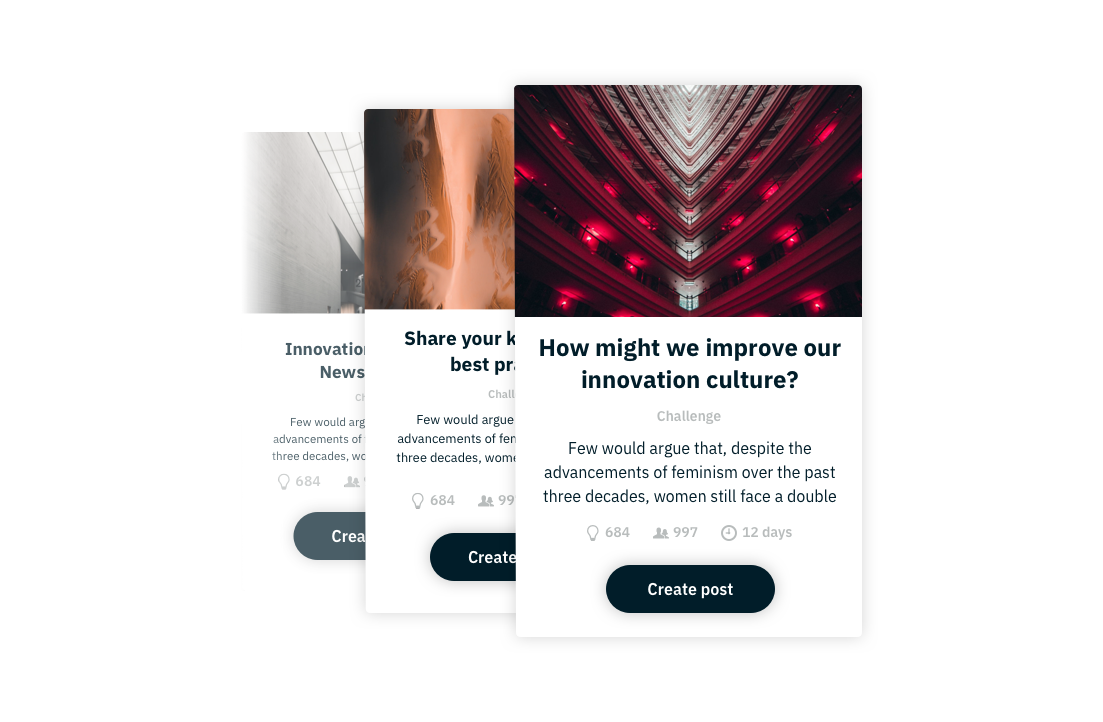 As an example, a channel can be used to:
Collect ideas
Share knowledge & best practices
Spread news
Post project updates
etc.
All You Need to Know About Channels
Focus
A channel always has a clear focus and purpose which should be linked to your intent.
e.g. collecting ideas for new business models.

Access Control
Decide who will see, have access and can contribute to the channel.

Workflow
Each channel can have a unique process and workflow.
Read more about workflows here
Content
Customise the submission templates to your needs and guide the users when they submit content.

Selected Experts
In each channel, you can assign experts to help evaluate and select ideas and content.
Create Your First Channel!

Now that you know all about channels you can start creating your own.
Find out how here