Go to the box icon in the right upper corner.
Select the channel in which you want to add new user.


Once you are in the channel make sure people is selected.
Now click on add new user as seen in the screenshot.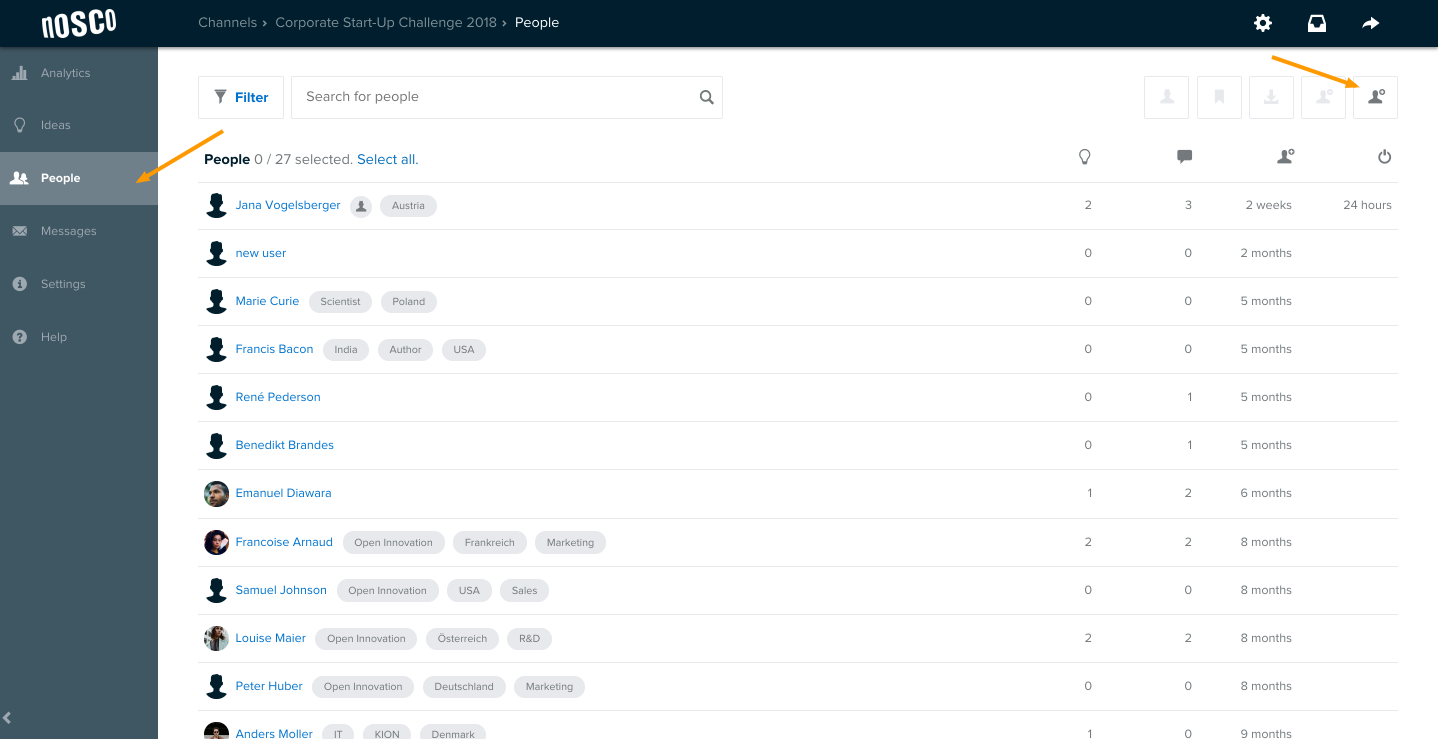 Select the people you want to add to the channel. 
You can use the filter option and user labels to easily find and add the right people. 
Finally, click on add.