Step 1 - Go to channel
Click on the "box"-icon in the right upper corner of your screen.

Choose the channel in which you want to edit the idea template from the dropdown.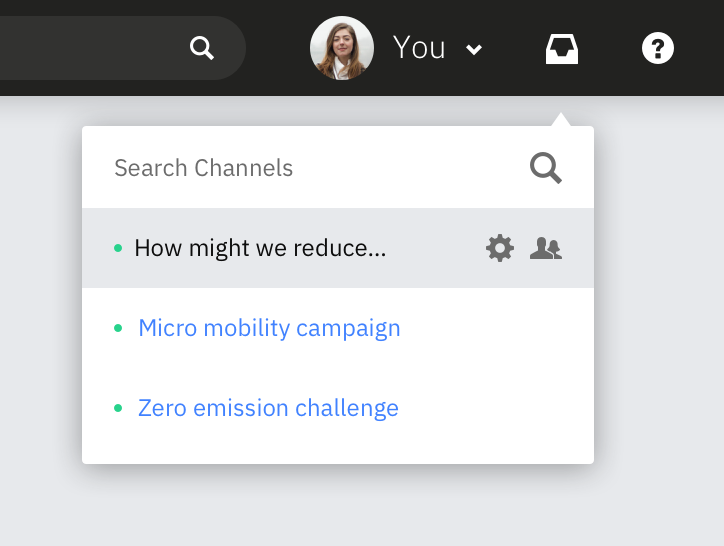 Step 2 - Go to channel settings
Make sure that "settings" in the left navigation is selected.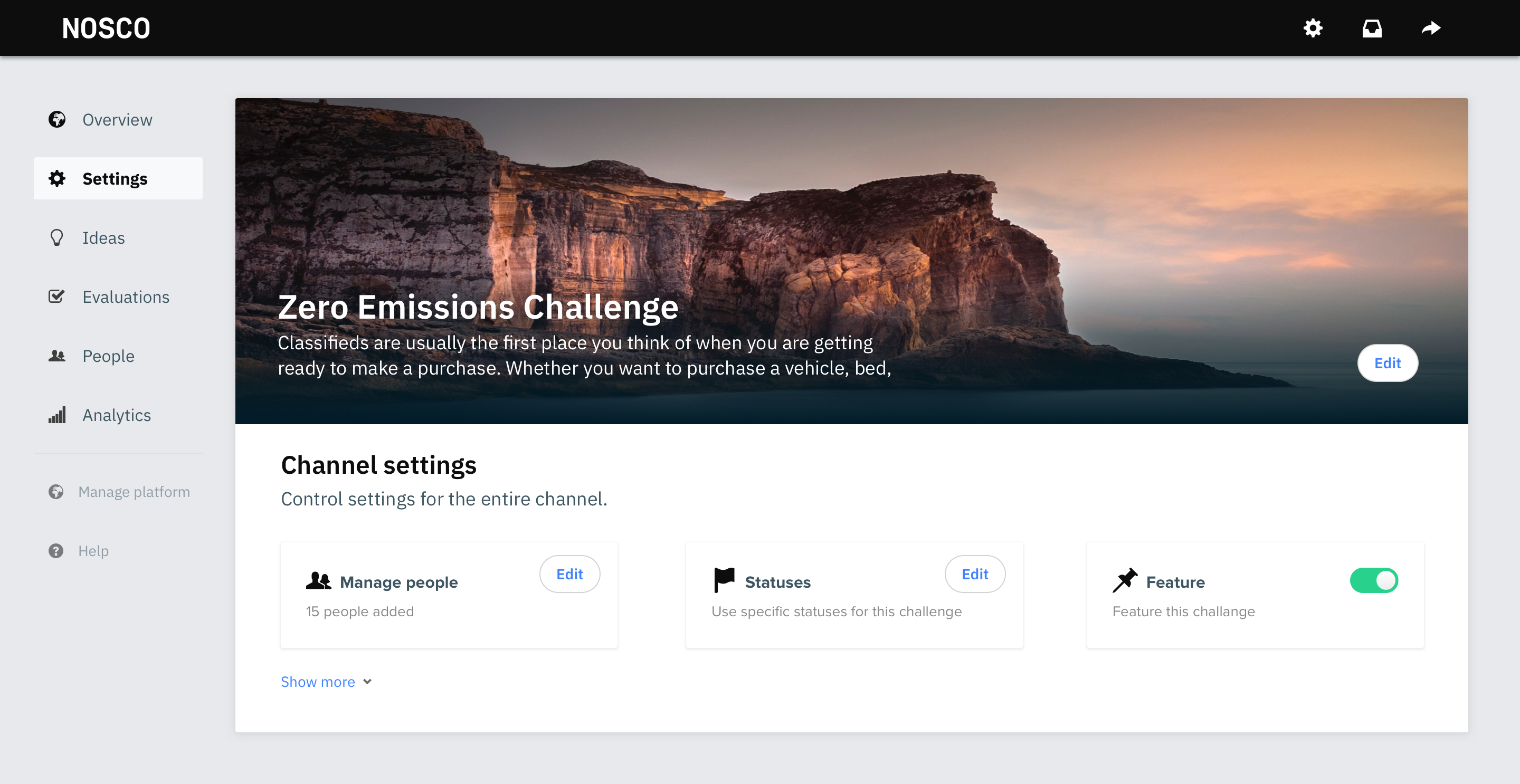 Step 3 - Add or remove user
In manage people click on "edit"
Select "add people" to add more people to the channel.
Select "Remove people" to remove people from the channel.
Select "make open for all" to give all users on the platform access to the channel
Note: All newly added user have automatically access to the channel.