Why showing a channel team is important?
Sponsorship from executives give your initiative credibility and help you to create momentum.
Learn more here
Add a channel team
1. Click on Admin and then on the channel in which you want to add a channel team.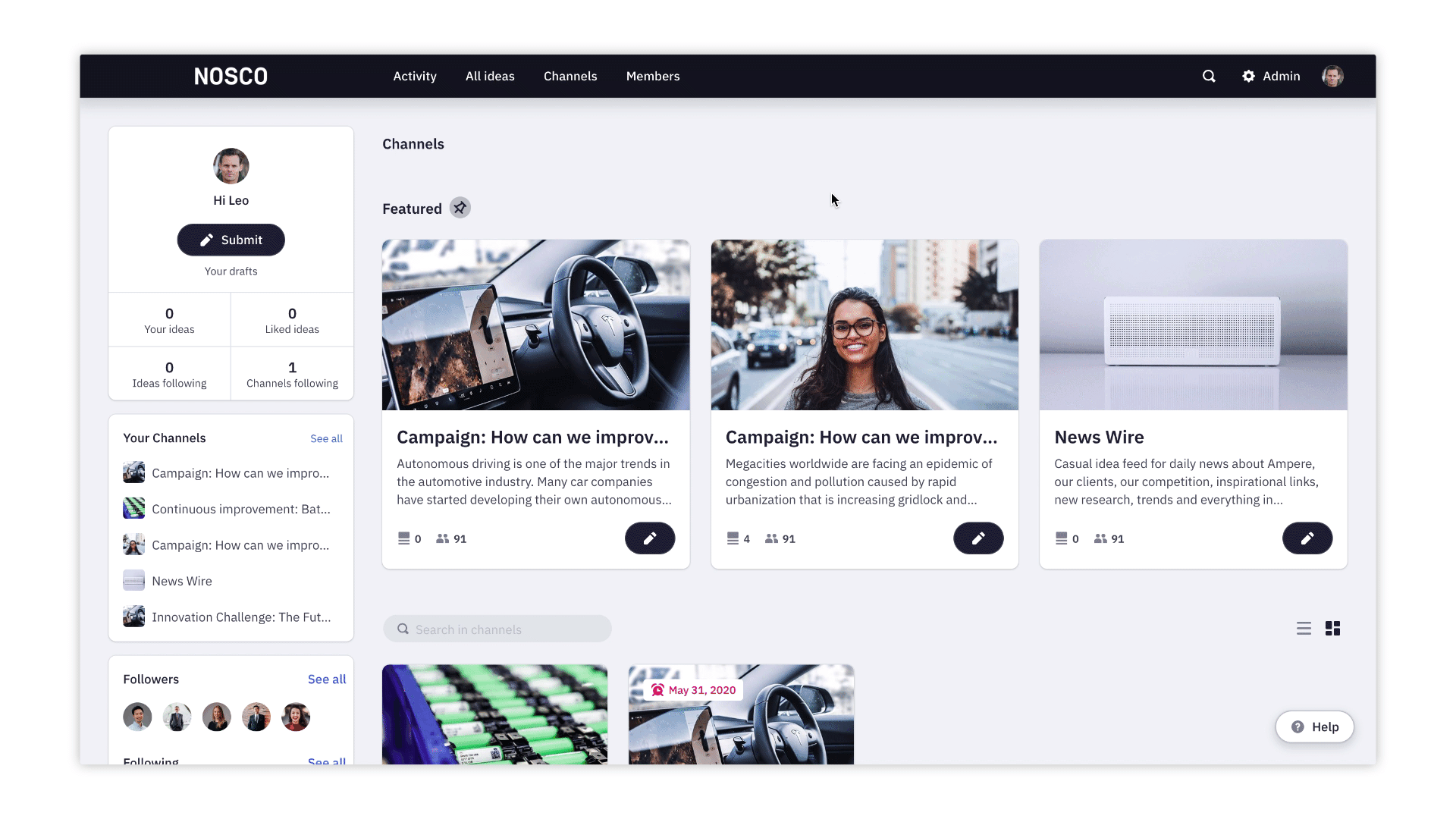 2. Click on Add in the Channel Team field and type a name to add a user to the channel team.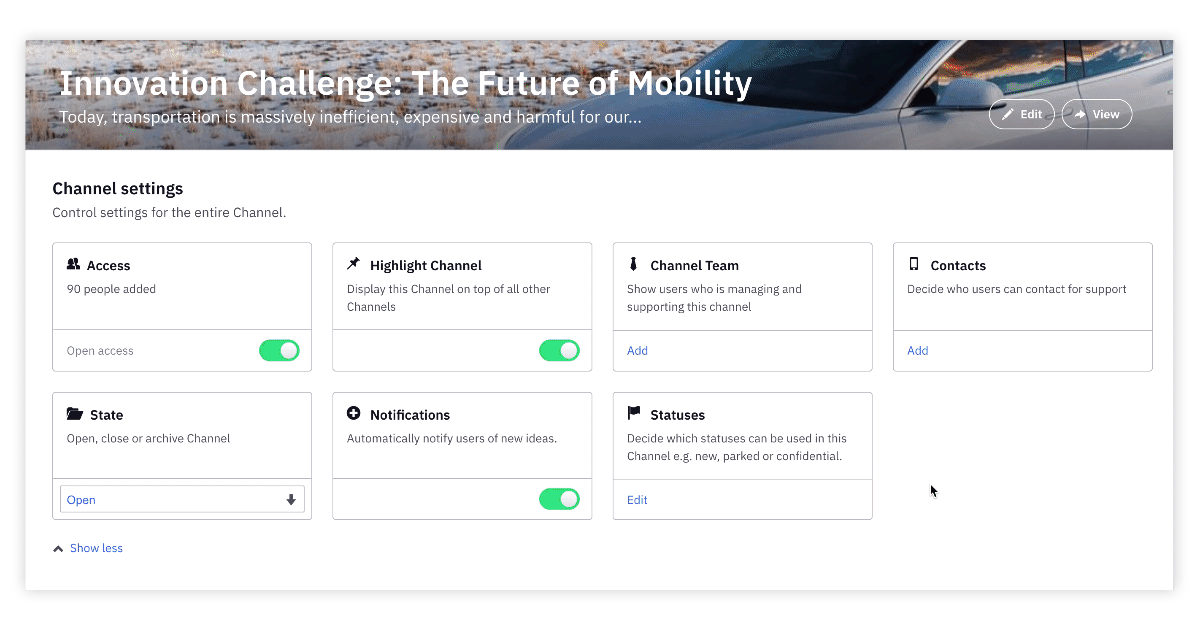 3. Add a title to let your audience know, who your channel team is. Click Save to confirm.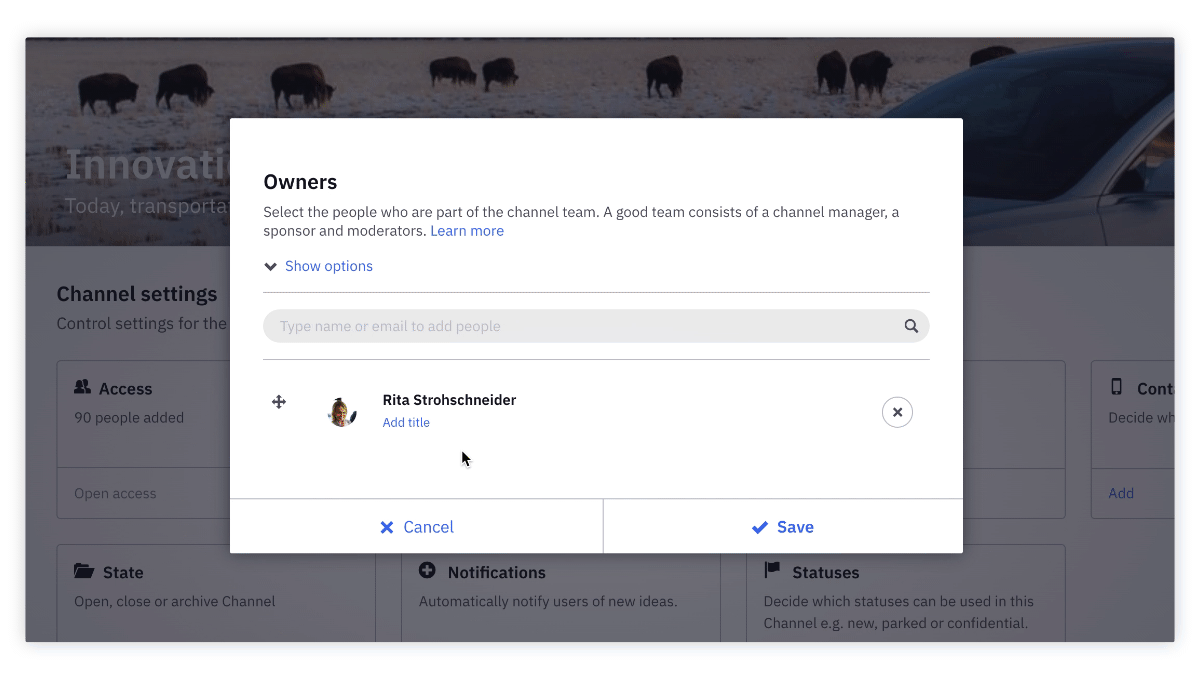 Remove a sponsor
Click Edit in the channel team field. Then click on the X next to the Owner name. Click Save to confirm.
We hope this article has been useful for you.
If you need more help, feel free to reach us: