This article will help you to
Set up an idea submission form
change an already existing idea submission form
-------------------------------------------
Set up an idea submission form
1. Click on Admin and then on the cogwheel next to the channel in which you want to set up a submission form.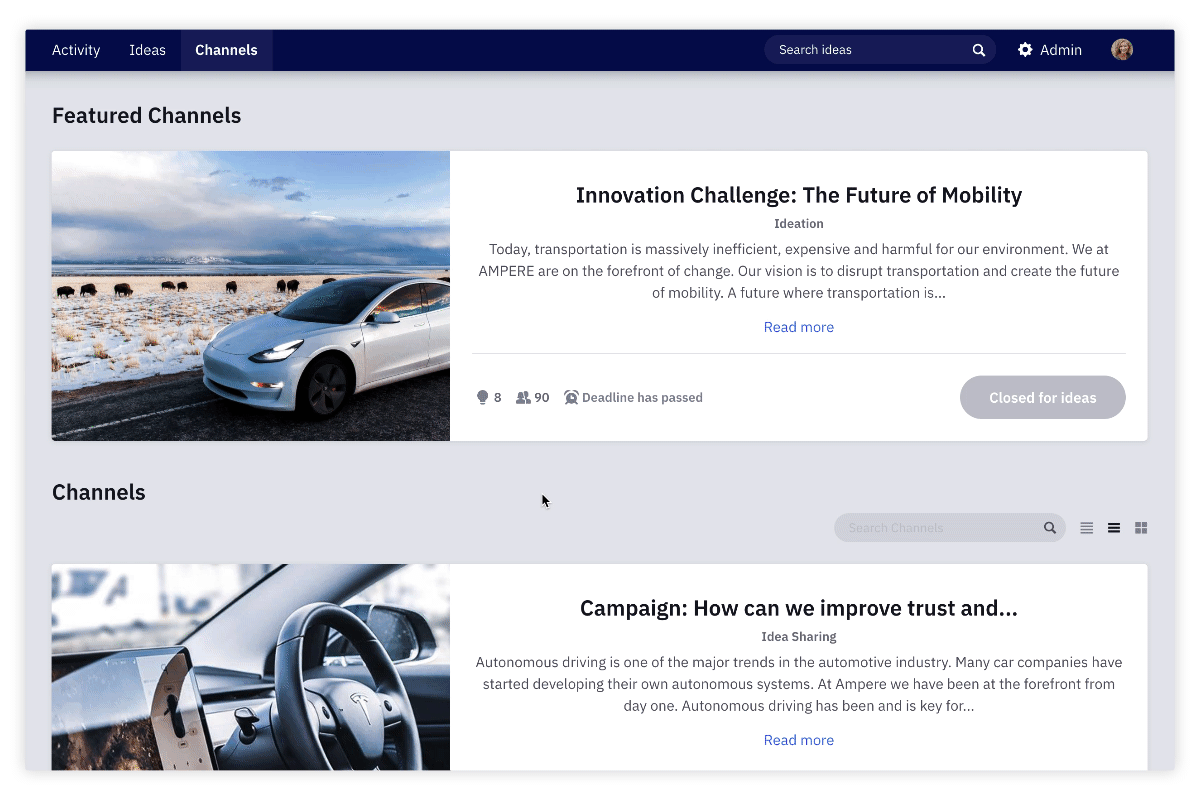 2. Click on Edit in the Idea Template field. idea template choose "edit" to change the default idea template or "re-use" to use a previously used template.
Tip: Don't want to start from scratch? Use our best practice idea template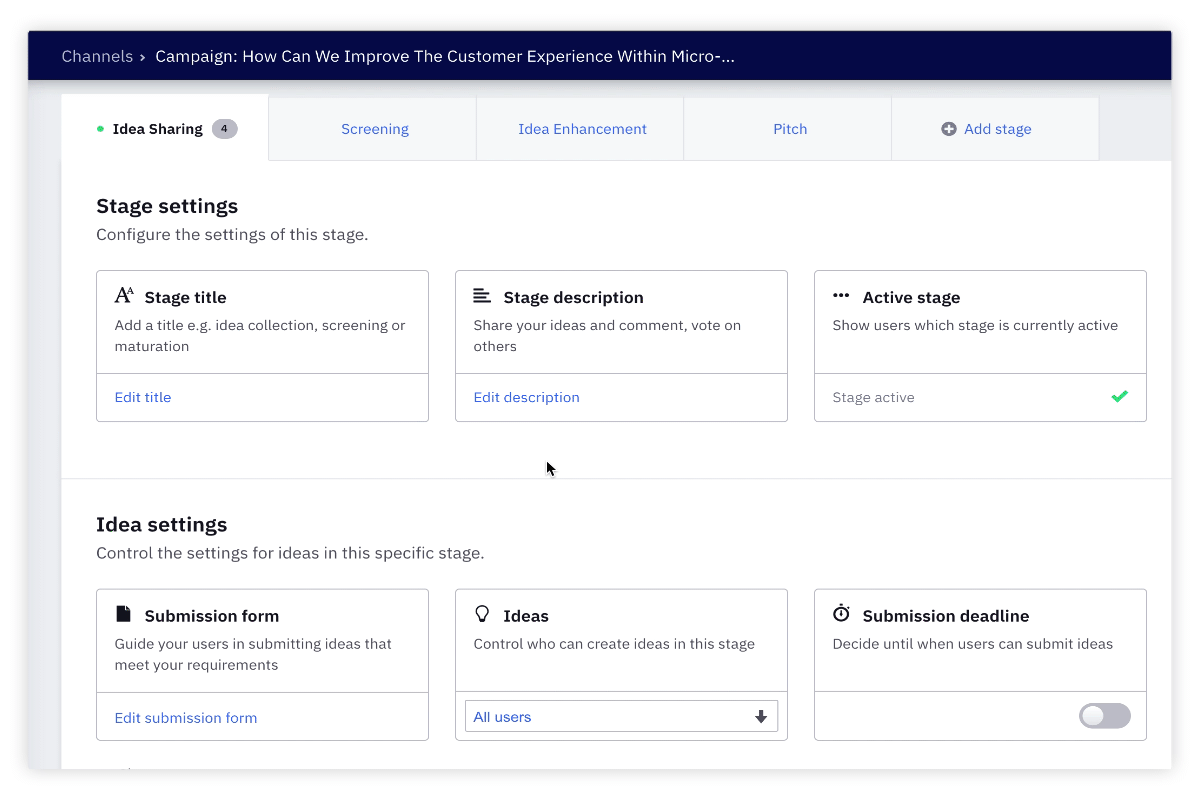 We hope this article has been useful for you.
If you need more help, feel free to reach us: