Why sponsors are important?
Sponsorship from executives give your initiative credibility and help you to create momentum. Learn more here
Add a sponsor
1. Click on the box icon in the upper right corner > click on the cogwheel that appears when you hover over the channel name in which you want to add a sponsor.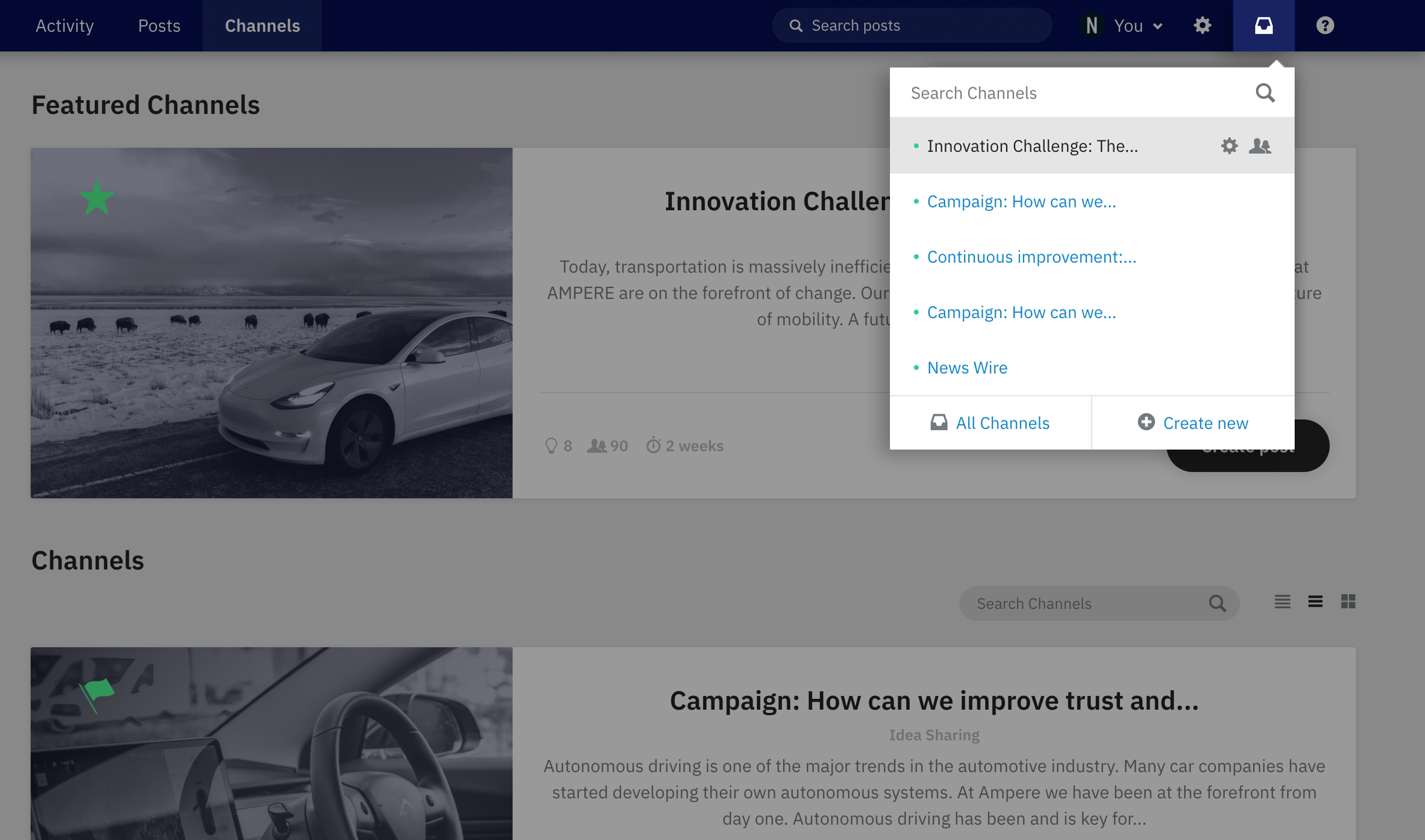 2. Click on Add in the "owner-field" and choose a channel owner.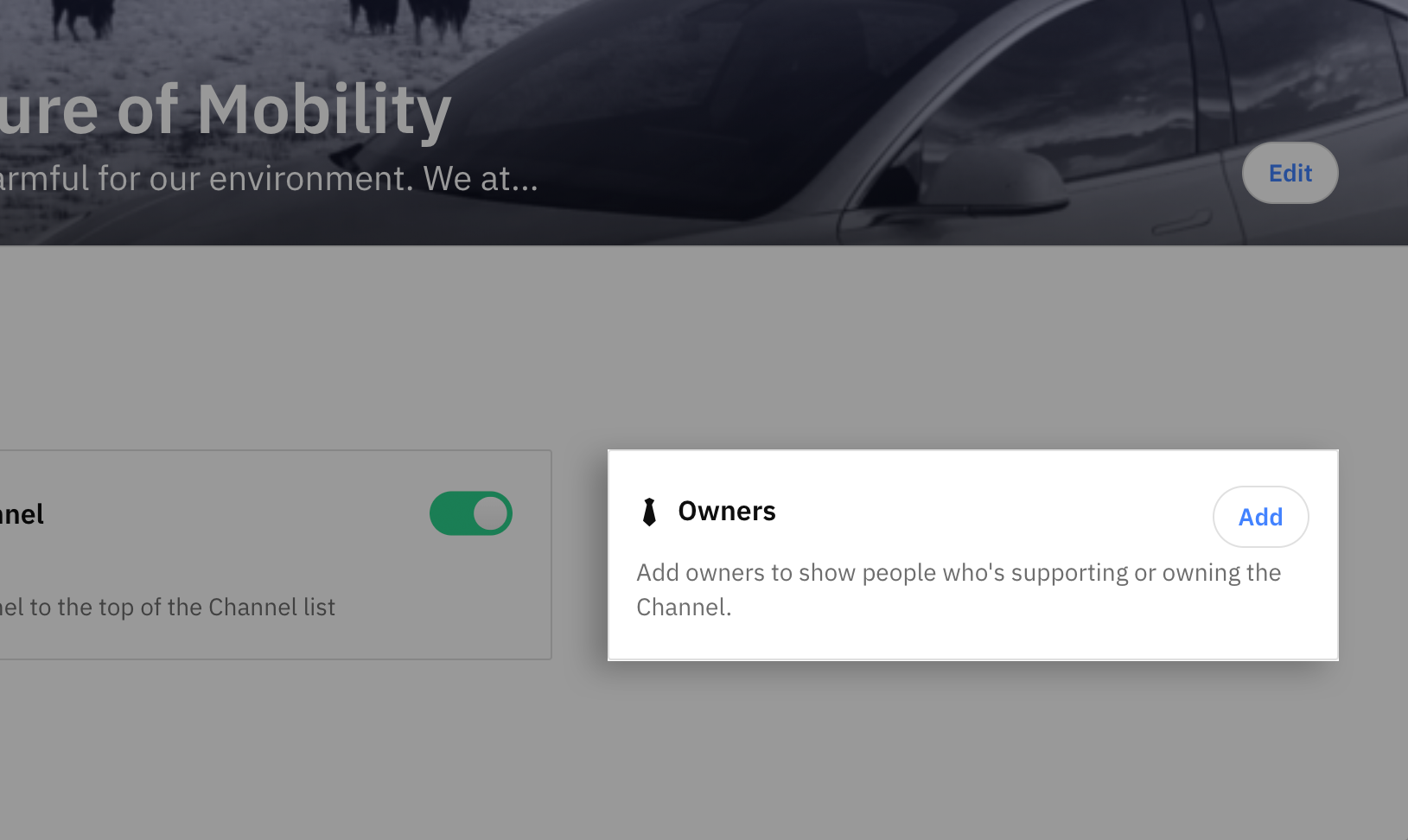 3. Add a title to let your audience know, who your channel owner is. Click Save to confirm.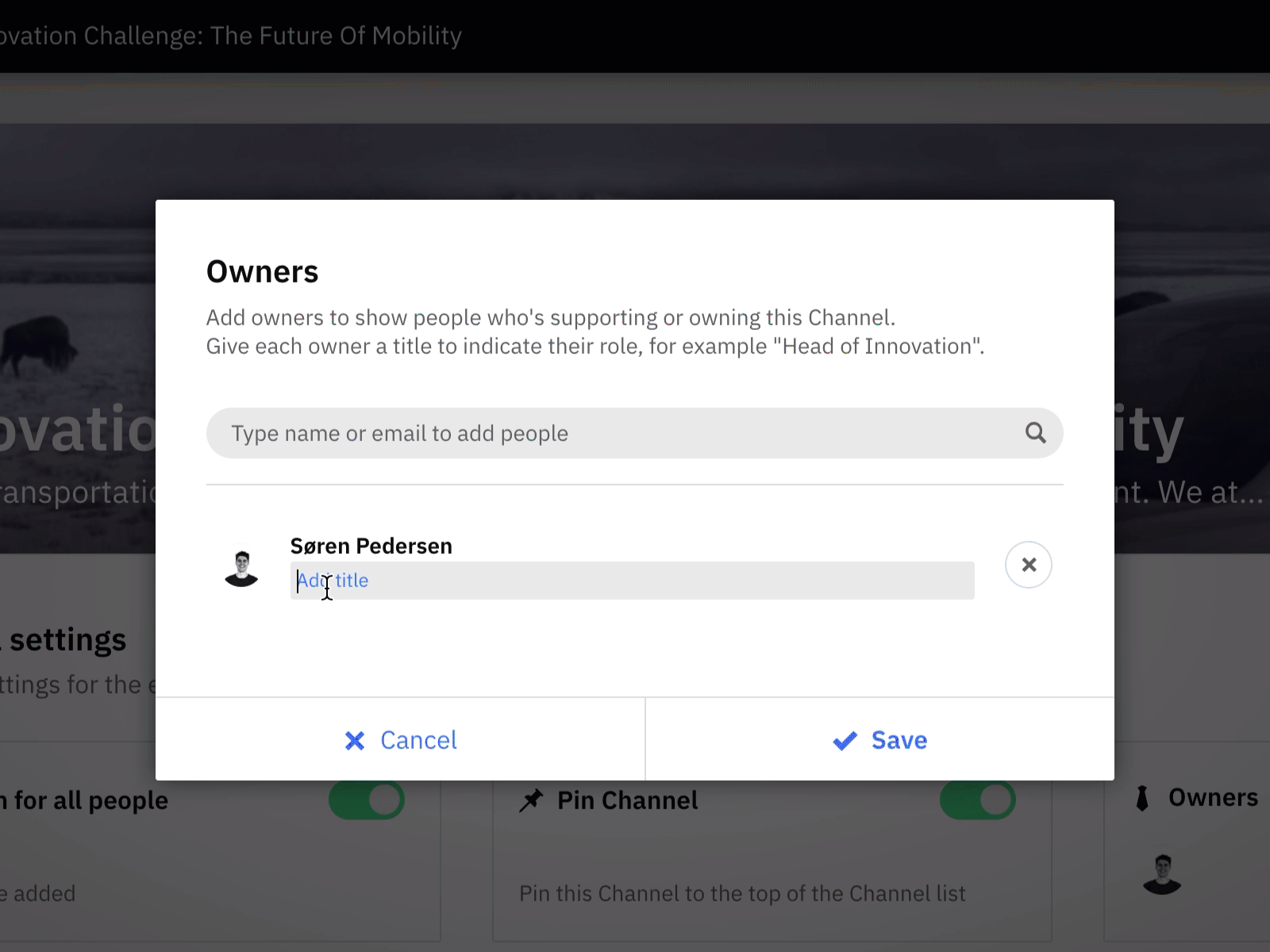 Remove a sponsor
Click Edit in the "owner-field". Then click on the cross next to the Sponsor name. Click Save to confirm.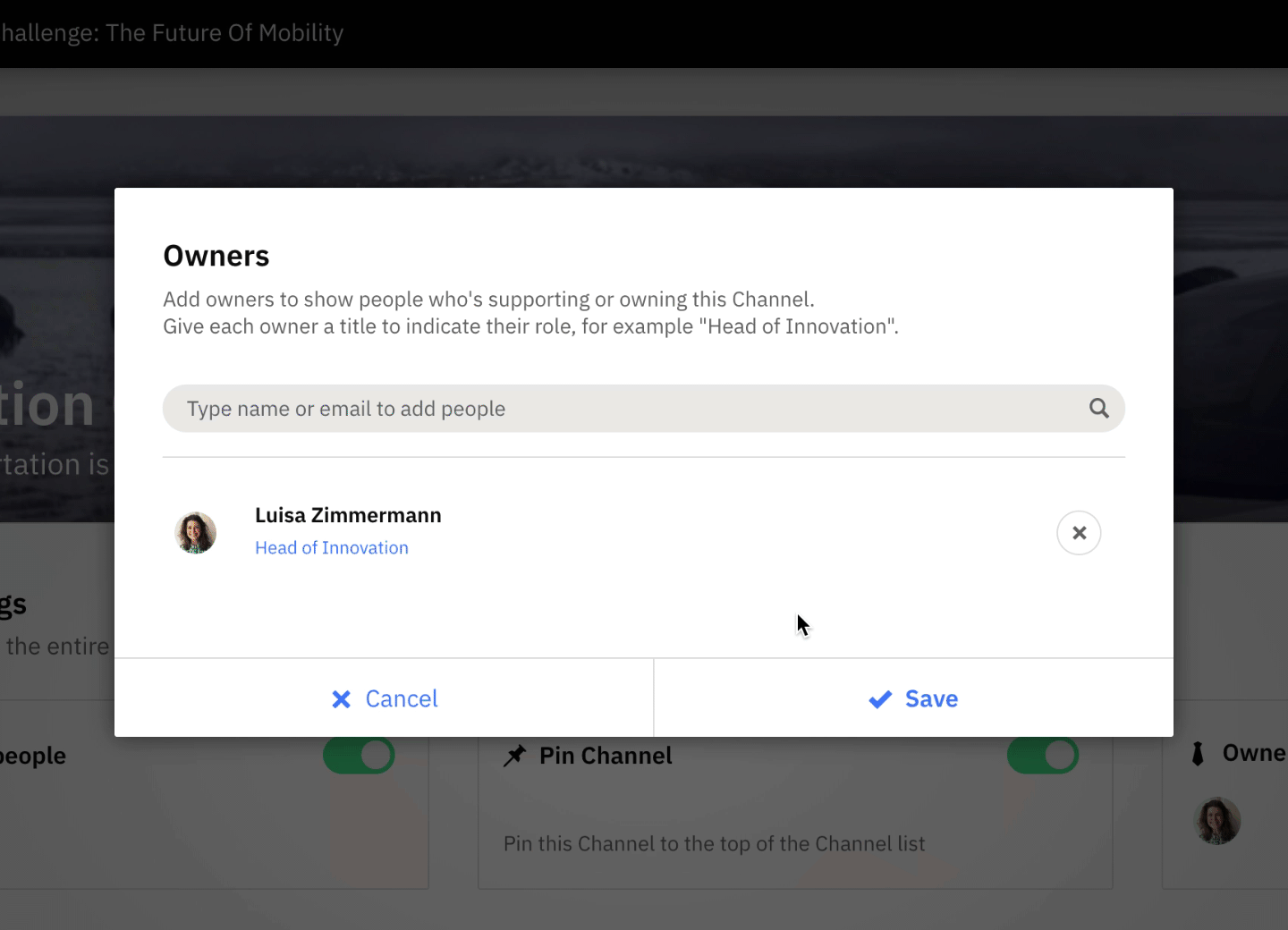 We hope this article has been useful for you.
If you need more help, feel free to reach us: