Step 1 - Click Create idea button
Click on the Create idea button on the left side navigation. This button is available from everywhere on the platform and thus allows you to easily create and submit new ideas.

Step 2 - Choose a channel
Choose a channel in which you want to create an idea. Click on the pen icon next to the channel name to get to the idea template.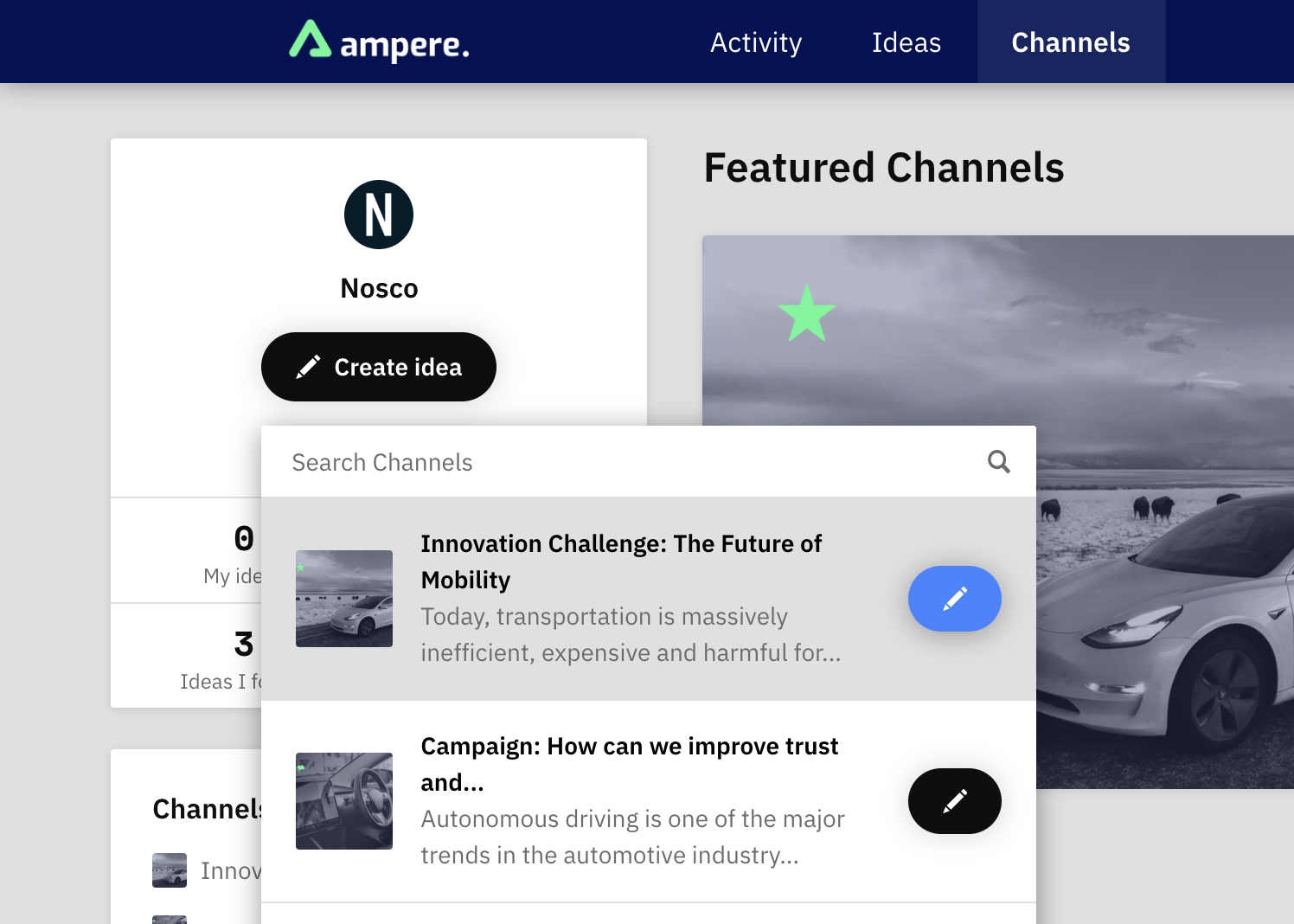 Step 3 - Submit idea
Fill in the idea template and publish your idea by clicking Create.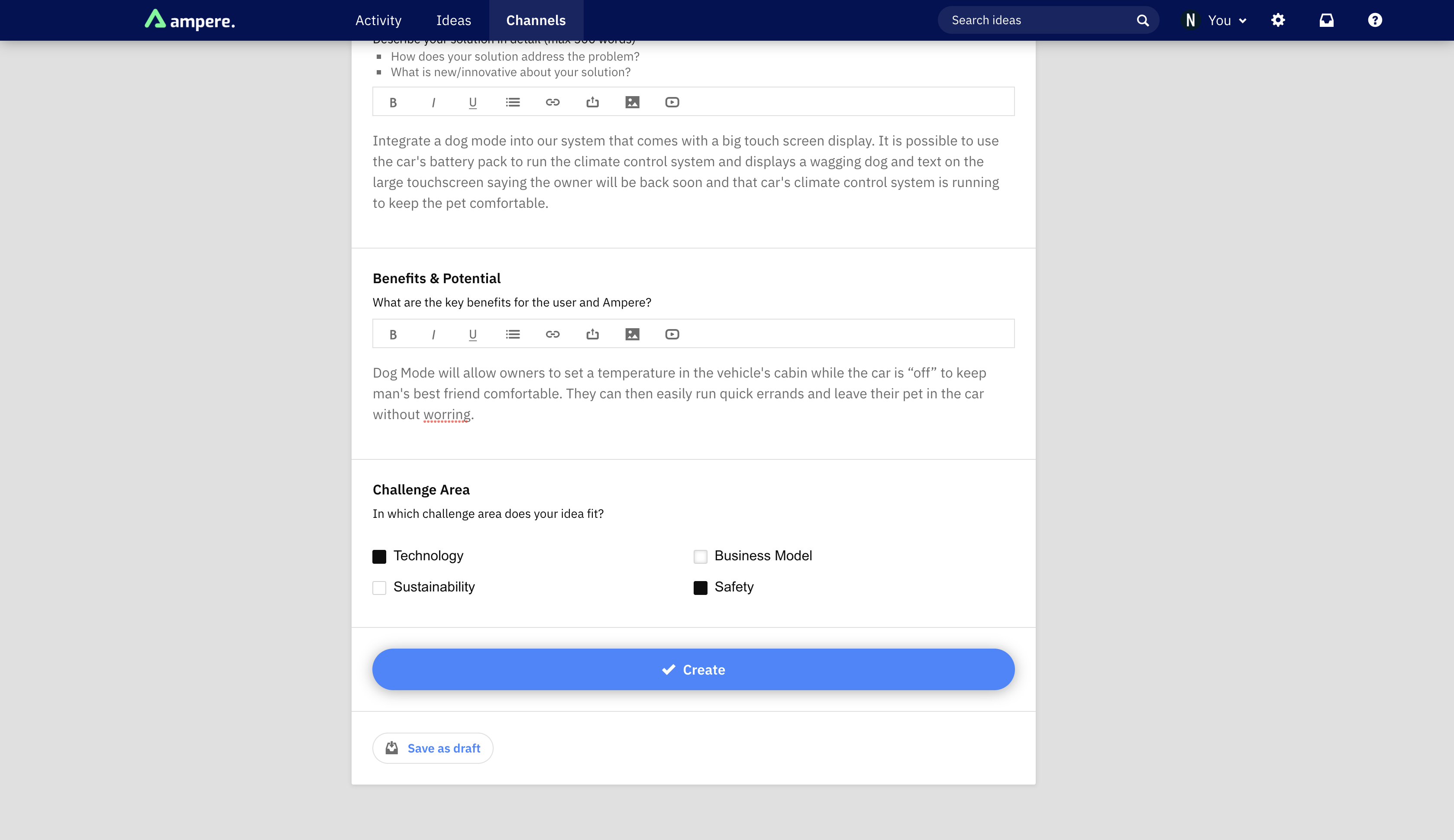 Note: You can also save your idea for later by clicking Save as a draft.
We hope this article has been useful for you.
If you need more help, feel free to reach us: