Step 1 - Go to channel
Click on the "box"-icon in the right upper corner of your screen.
Choose the channel in which you want to edit the idea template from the dropdown.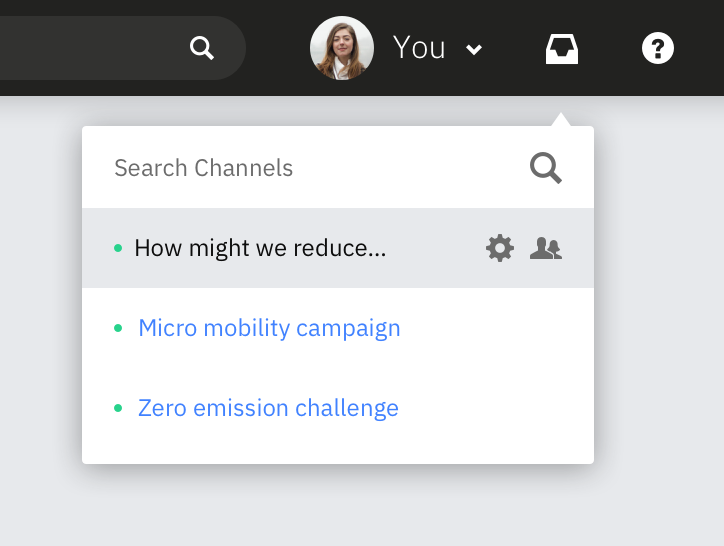 Step 2 - Go to channel settings
Make sure that "settings" in the left navigation is selected. 
In the channel settings, scroll down to "idea settings"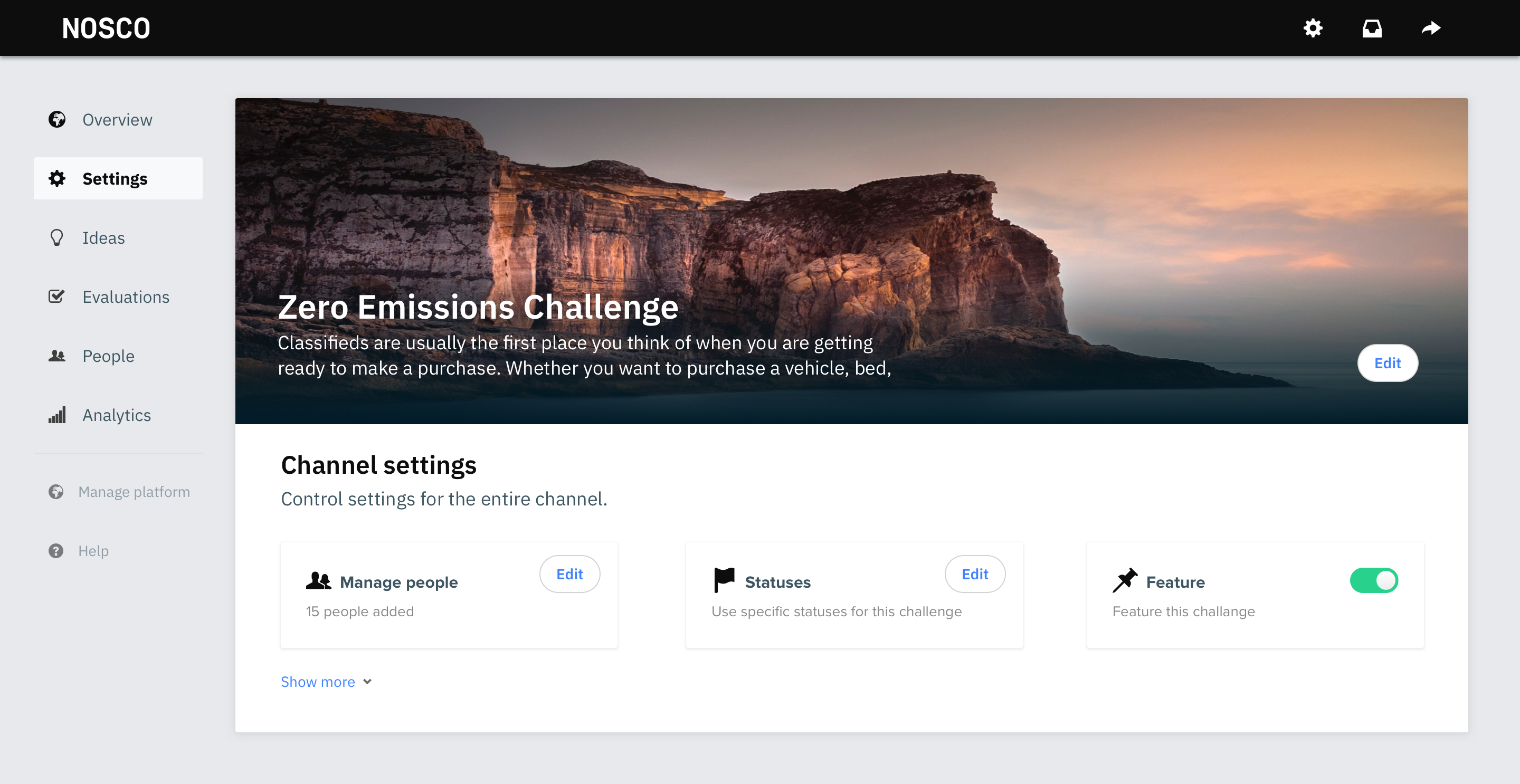 Step 3 - Edit or re-use the idea template
Under idea settings > idea template choose "edit" to change the default idea template or "re-use" to use a previously used template. 

Tip: Don't want to start from scratch? Use our best practice idea template


Edit idea template
Click on "edit idea template"
Edit or delete existing fields from the template or add new field by clicking on the elements on the right.
Note: modifying the idea template will not apply to existing ideas.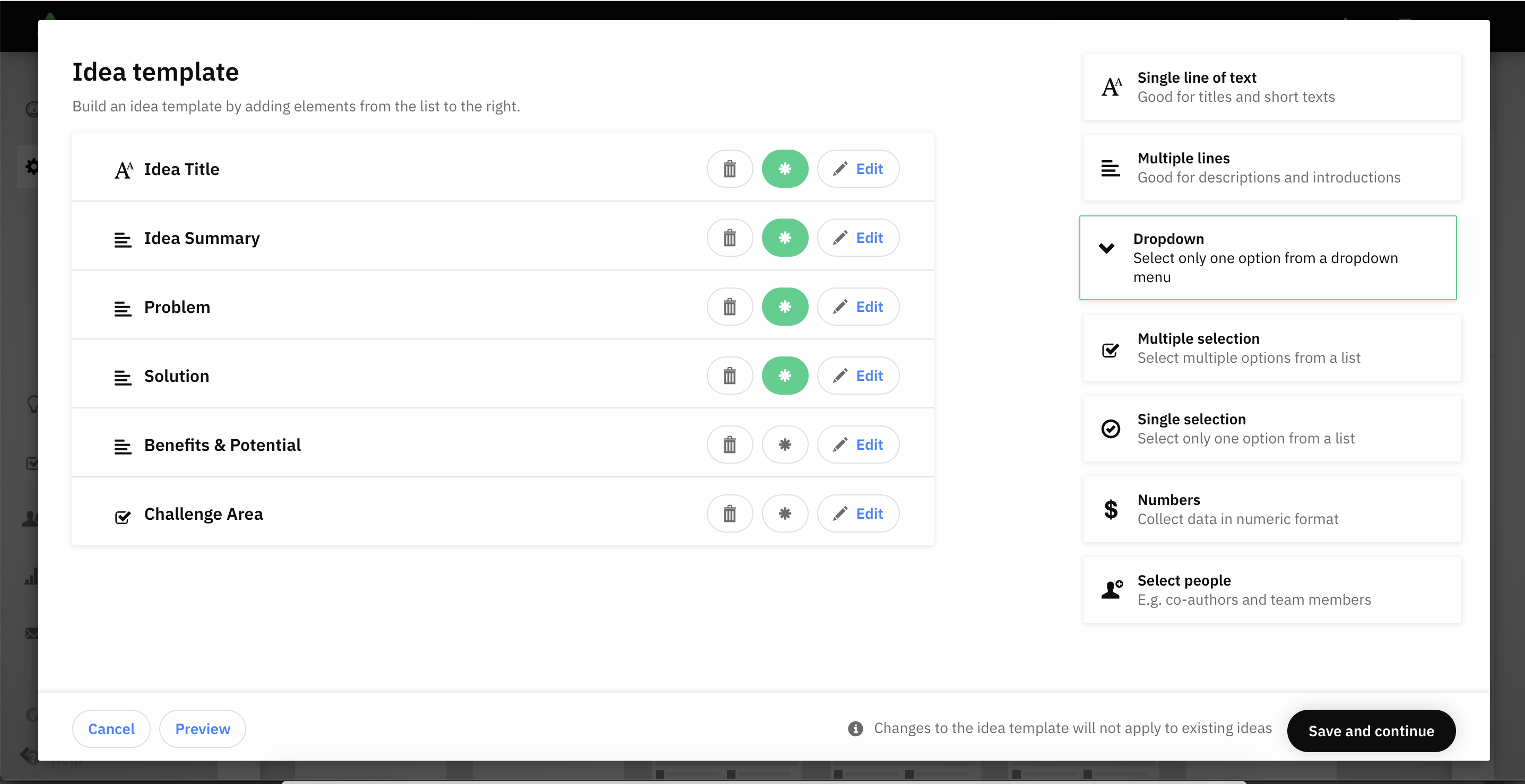 We hope this article has been useful for you.
If you need more help, feel free to reach us: