This article will help you:


Create a new user


Invite the user to join the platform


-------------------------------------------------
Get to the people section in the admin area...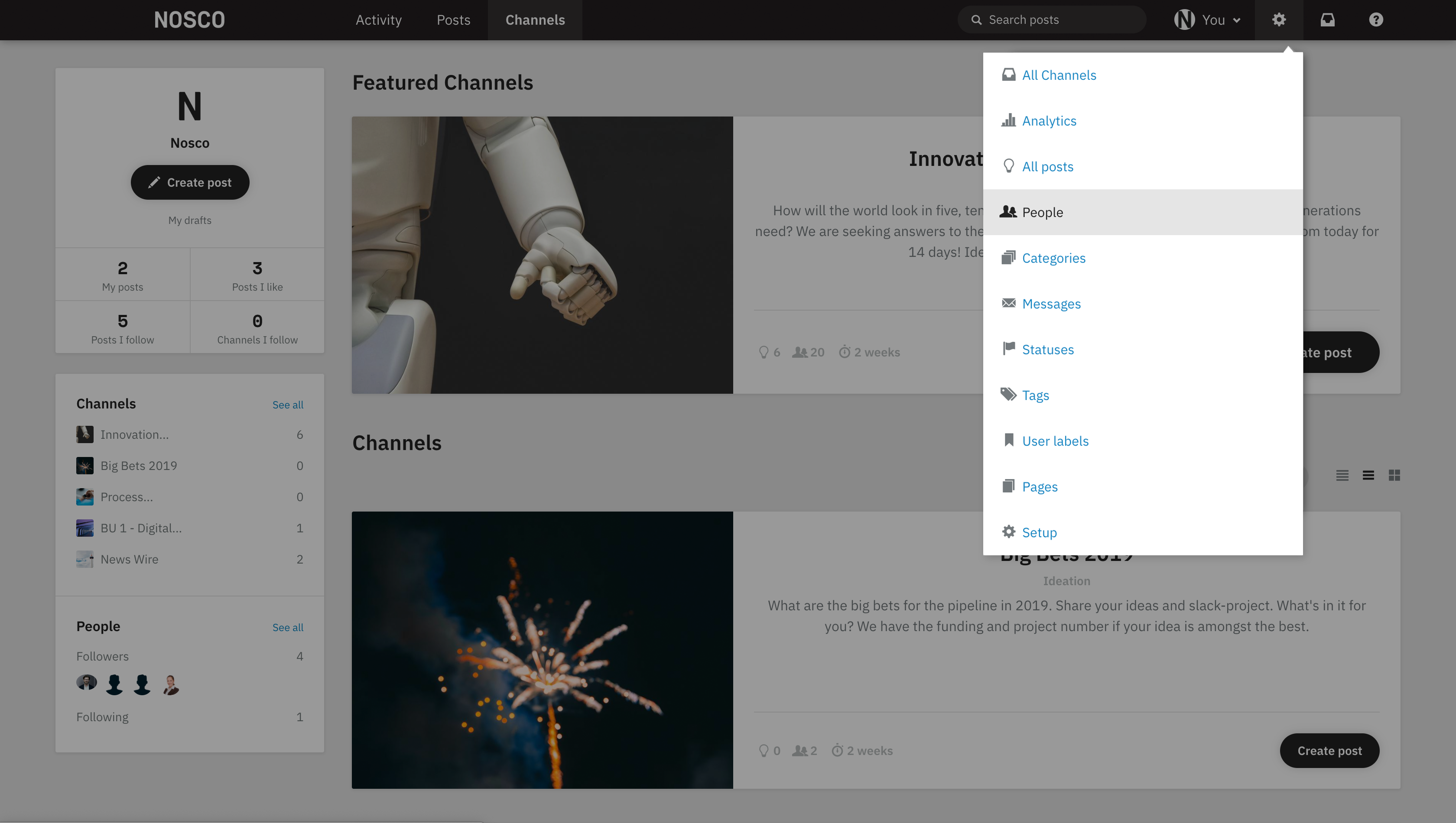 Create a new user
To create a new user, navigate to People in the admin level and click on the plus sign.




Enter the email, first name and last name of the new user and click on create. 
Invite the user to the platform

After creating the account, you need to send an invitation email to the user.
Click on "Invite" as shown in the image below. 
Once the message template has opened add a subject line
and and a message. 


Important: Include the activation link in the email! 
With the activation link the new user activates its account, creates its password
and gets access to the platform.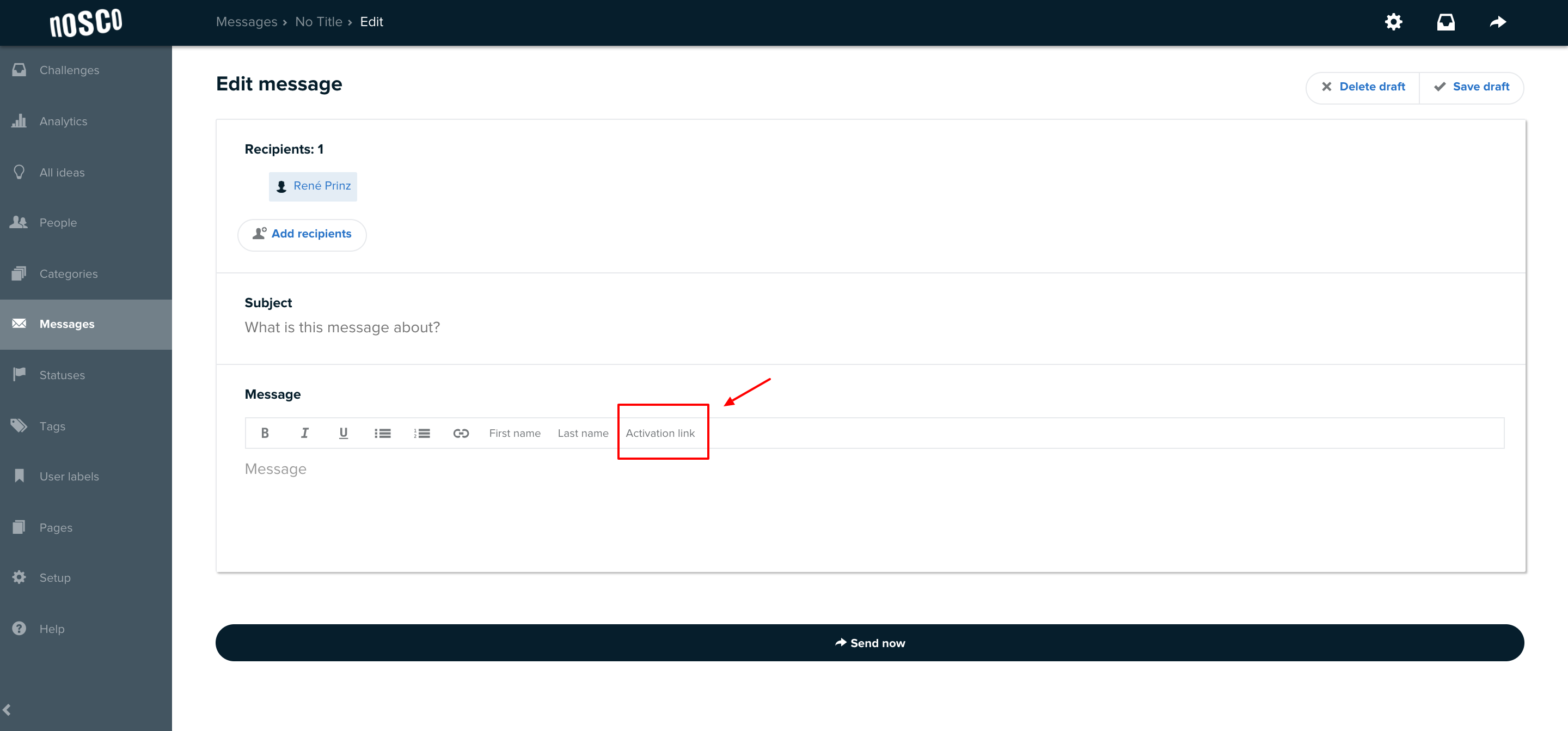 Note: The activation link is unique and thus can only be opened by the user that it was sent to. 


Add multiple new users
If you need to add multiple new users to the platform, use the import user feature. 
You can read more about it here 
We hope this article has been useful for you.
If you need more help, feel free to reach us: