This article will help you to:


Edit the name of the platform & the term used for channels


Choose the voting type, the platform language & the landing page


Change the visual identity (add corporate colours and logo)


Set up a video service - Vimeo or 23 Video


Enable Public Sign-up 


Set up and configure Single Sign On


--------------------------------------------
Go to the platform settings...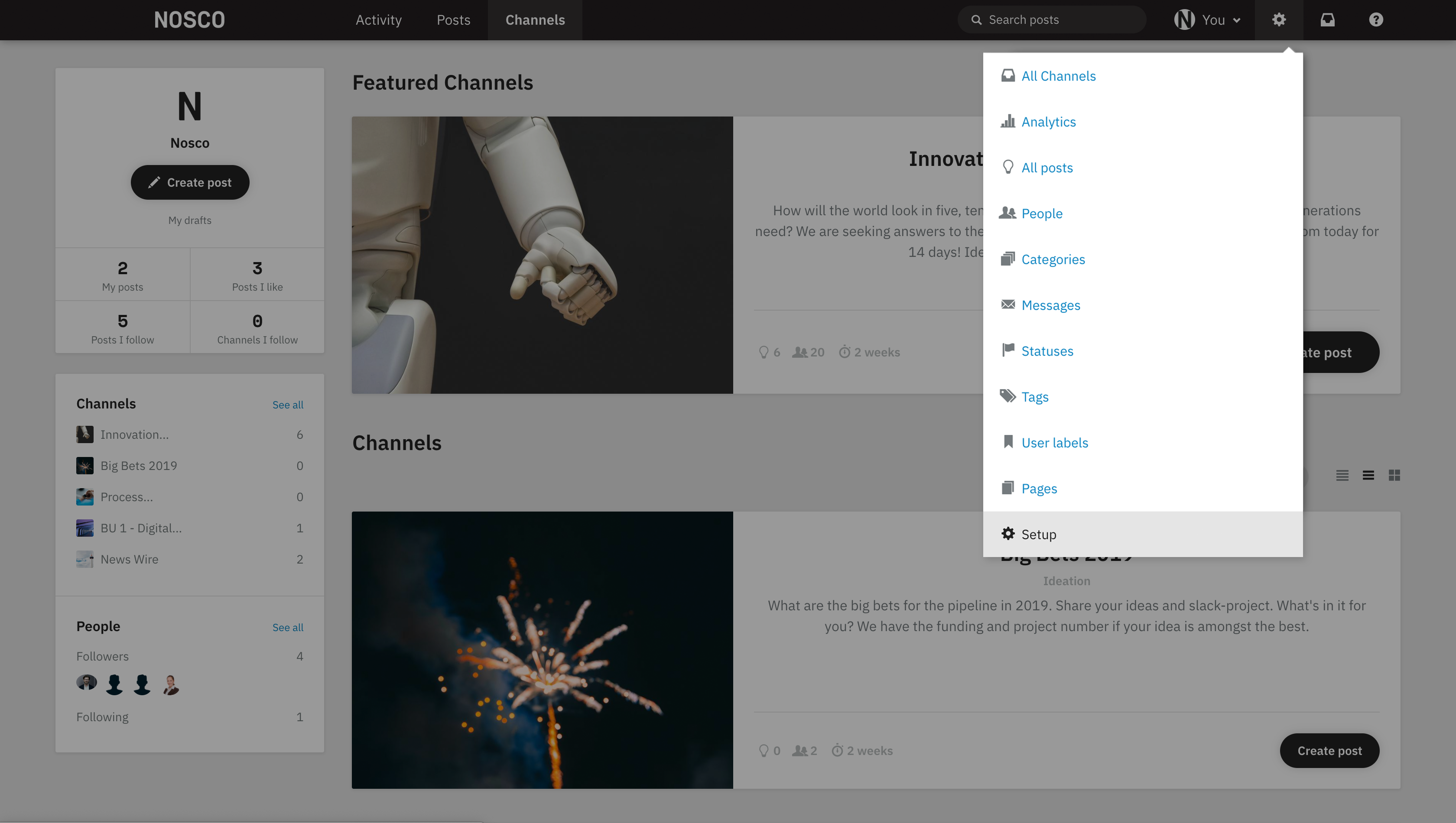 Click on the cogwheel in the top right corner.
Select Setup.
General site configuration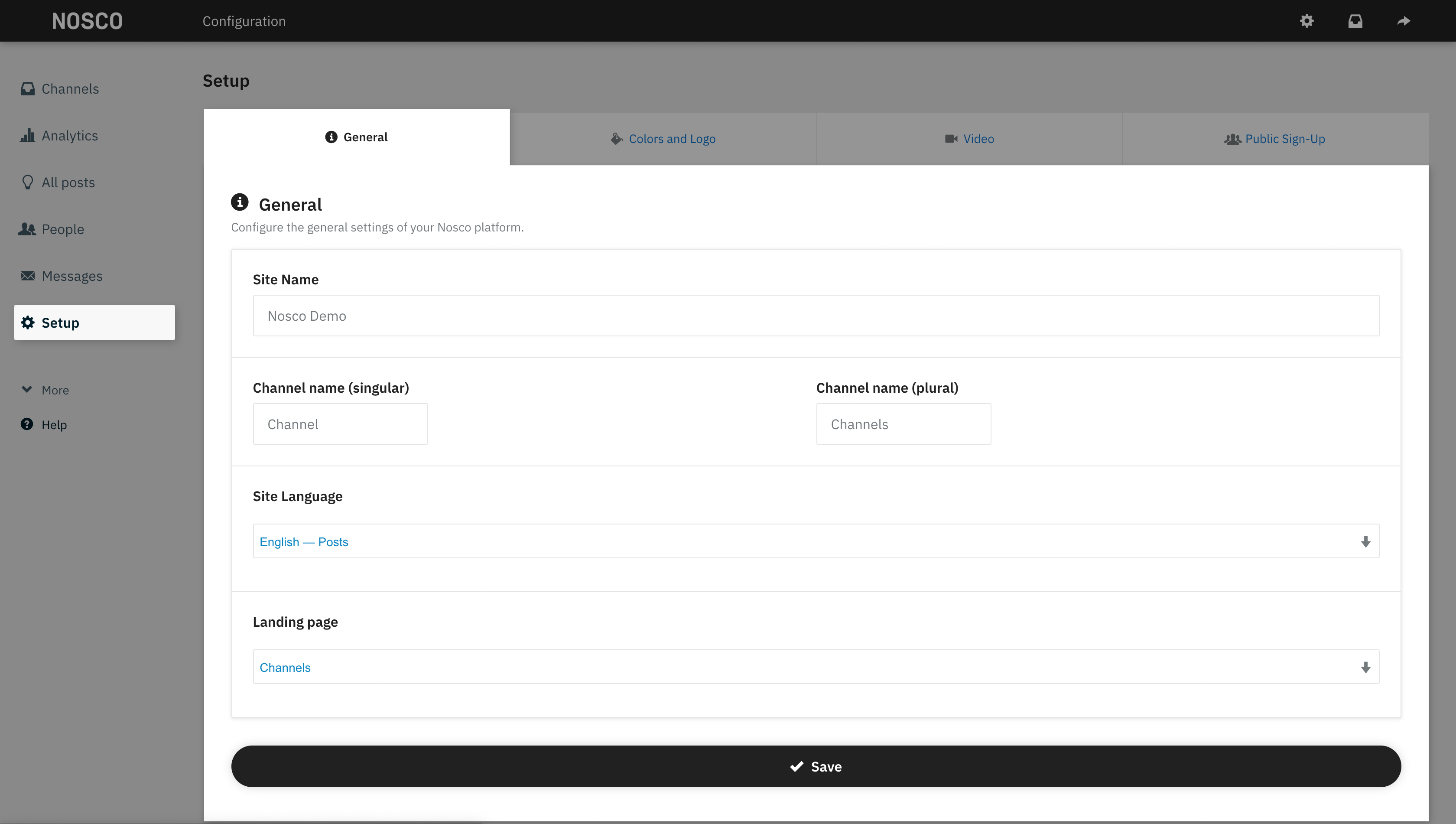 Here you can change/define:
The name of the platform
The term used for the channels
The voting type (likes or stars)
The platform language 
The landing page (this is the page a user will see when logging)
Change visual identity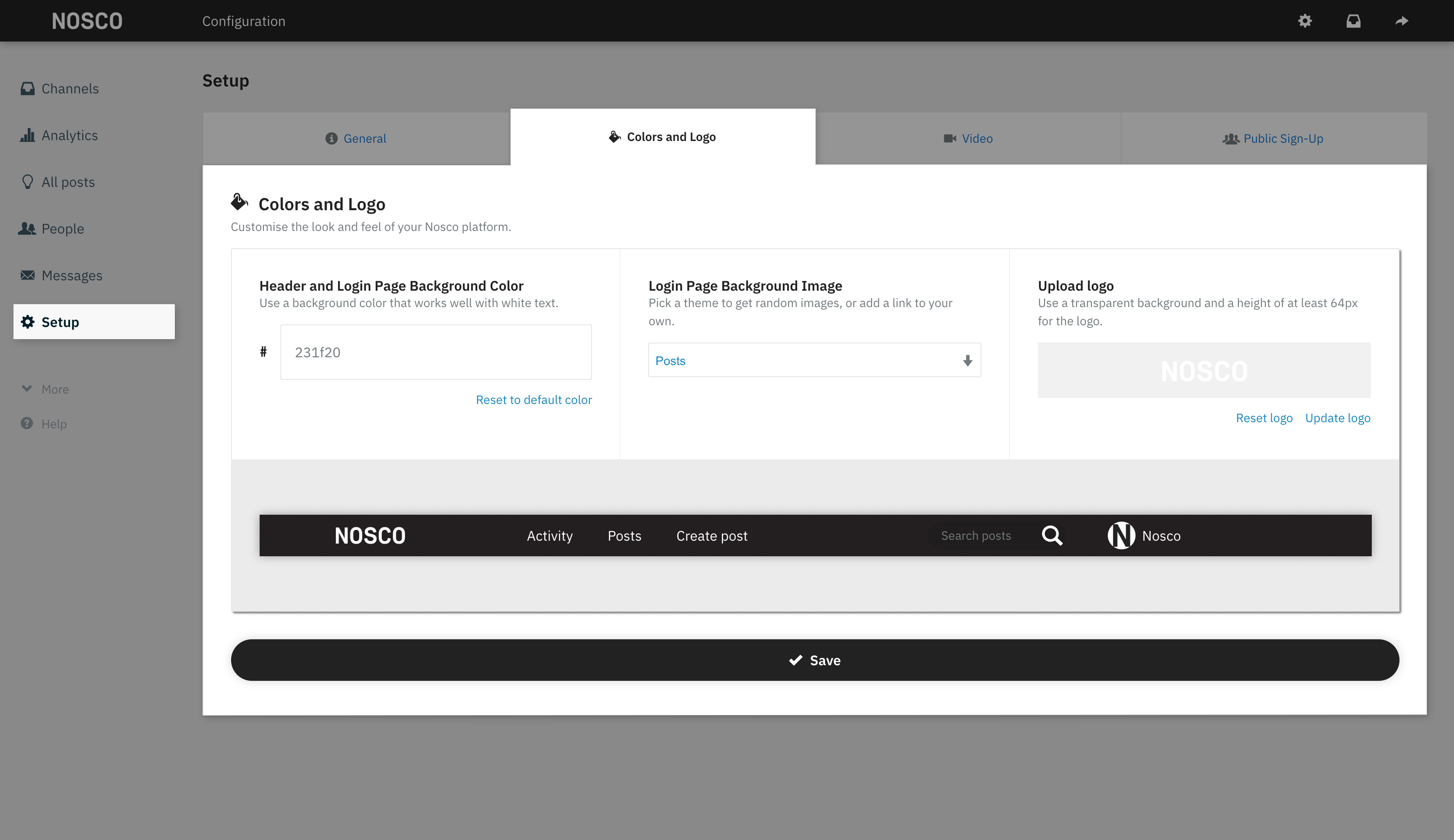 Here you can:
Upload your company logo
Change the primary colors of the platform
Add an image of your choice to the login page


Tips:
Upload a logo with a transparent background and a minimum hight of 64px. 
Use a background color, that works with white text.
To learn more about how to customise your login page, click here.
Set up a video service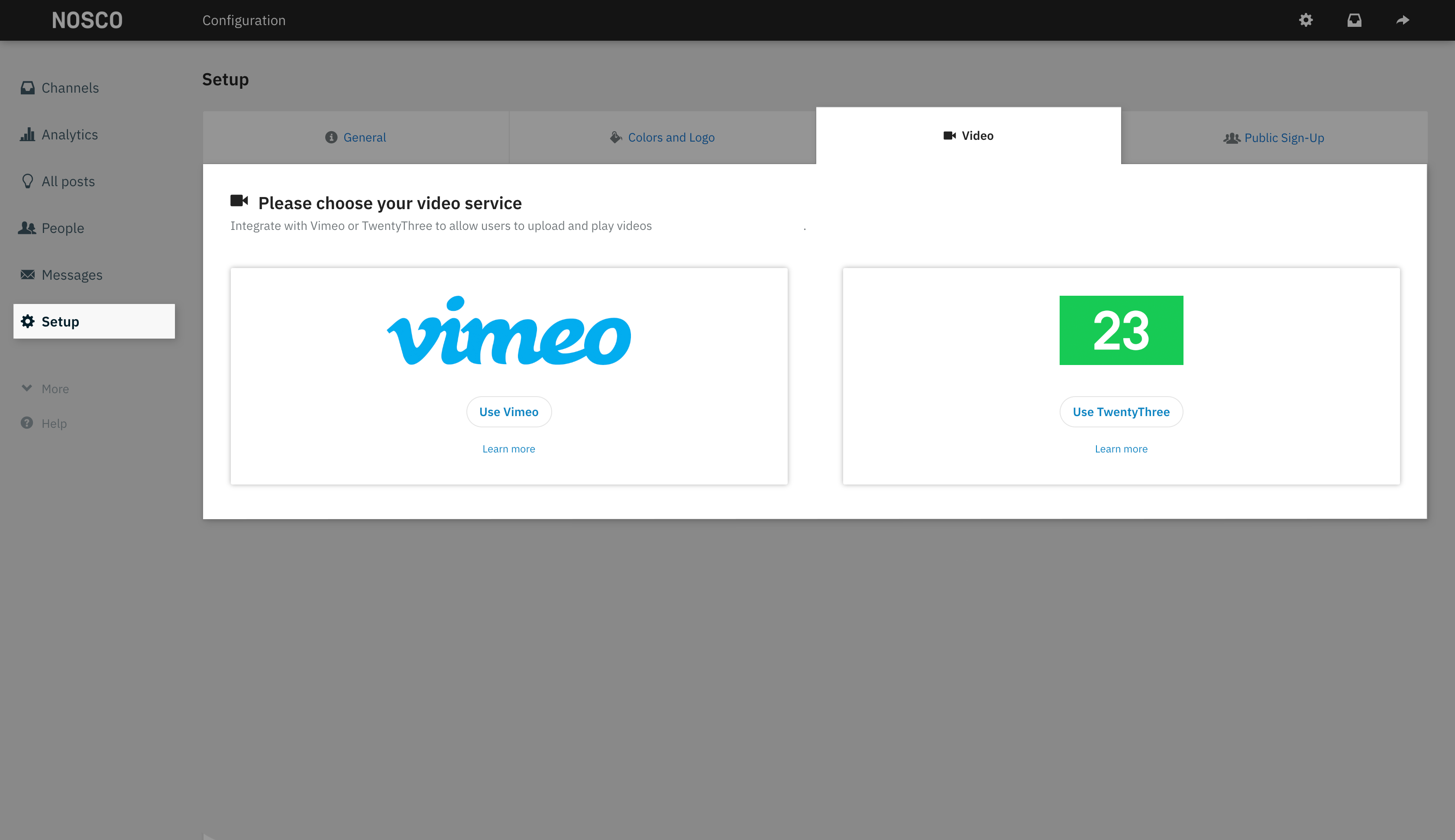 Under Video, you can integrate a video hosting provider to your platform. This enables users to directly upload videos to their ideas from their computers. We offer an integration with either VIMEO or 23 Video. Read more on how to set up a video service here.
Enable Public-Sign up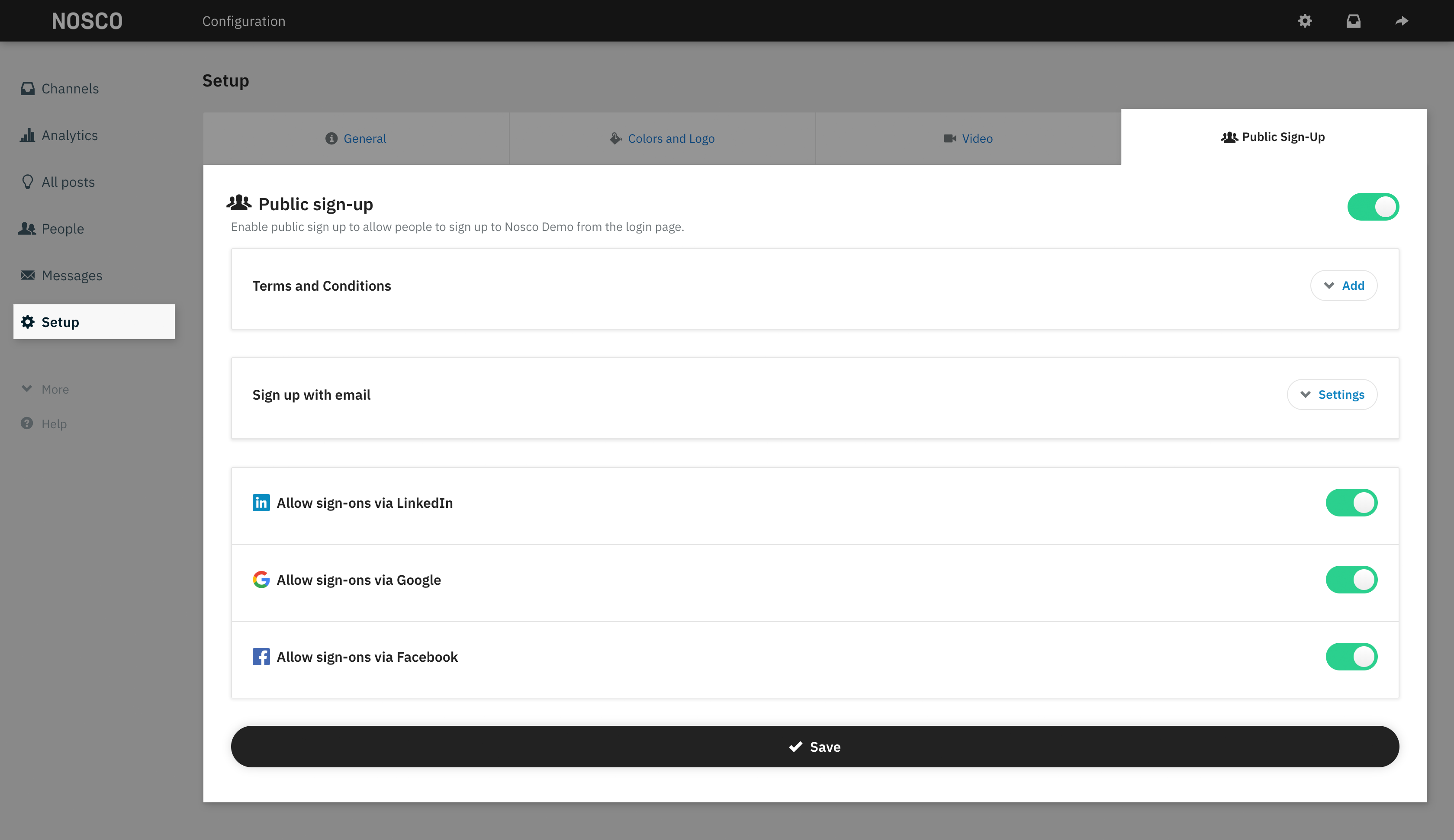 With Public Sign Up, people can sign up to your platform without you sending out an invitation and activation link. This is particularly useful, if you want to involve people from outside of your organisation E.g. partner, supplier, customers, etc.  For more details on how to set up and use the Public Sign up click here.
Set up & configure Single Sign On
Find out how to configure Single Sign On here.
We hope this article has been useful for you.
If you need more help, feel free to reach us: