To create a new channel, click on the box icon in the upper right corner and then on Create new.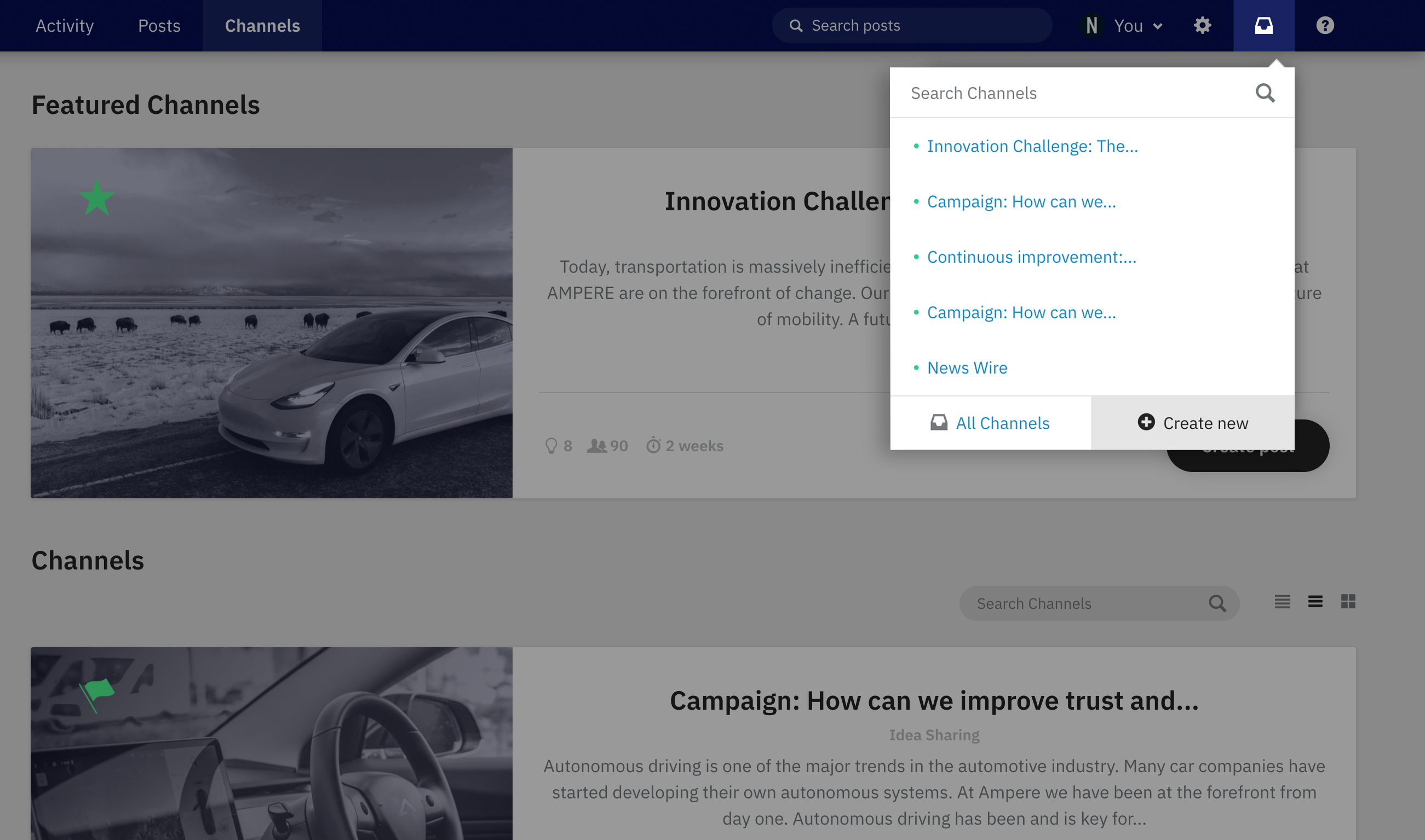 Step 1 - Define topic
Give your new channel a name, add a description and upload a featured image in the designated areas.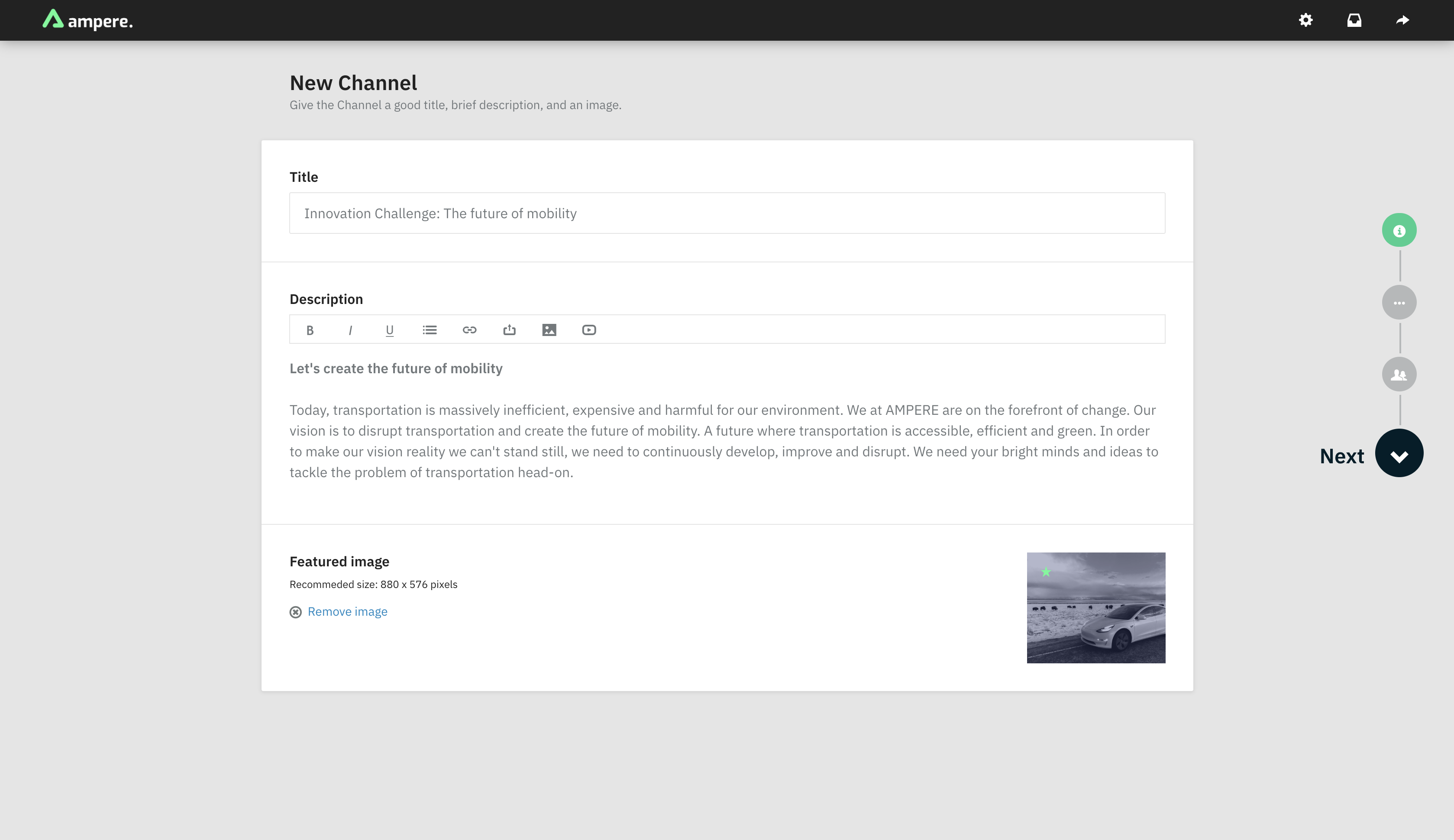 Step 2 - Define Process
In the section "Process" you can set up a custom process by adding as many stages as you like. Each stage can have its idea and evaluation template. Note that you have to set up at least one stage. Learn more about the process and stages feature here

Tip: Settings on one stage will not automatically apply to another.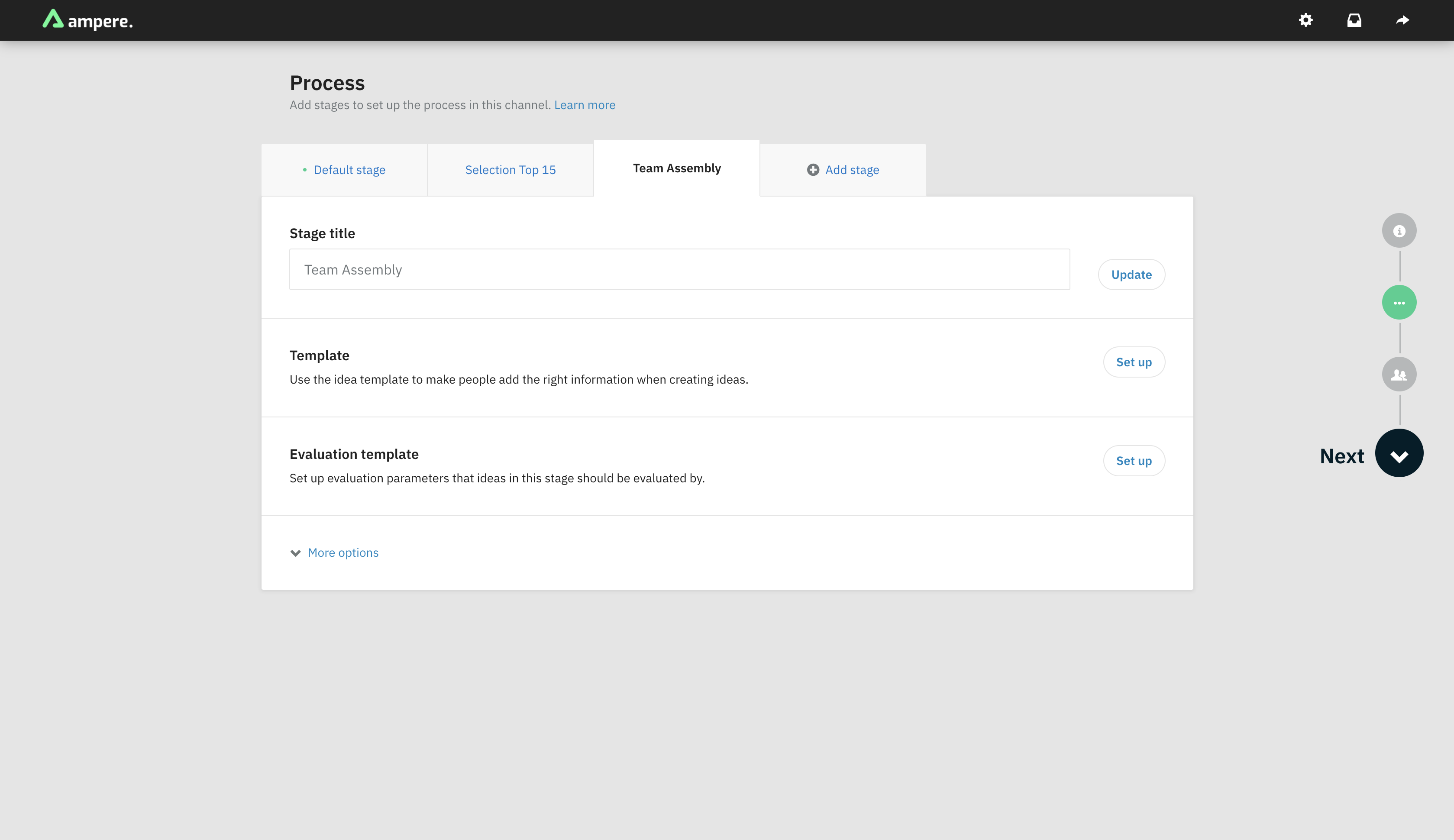 Step 3 - Grant access
Decide, if you want to make the channel open for everybody or only for certain people.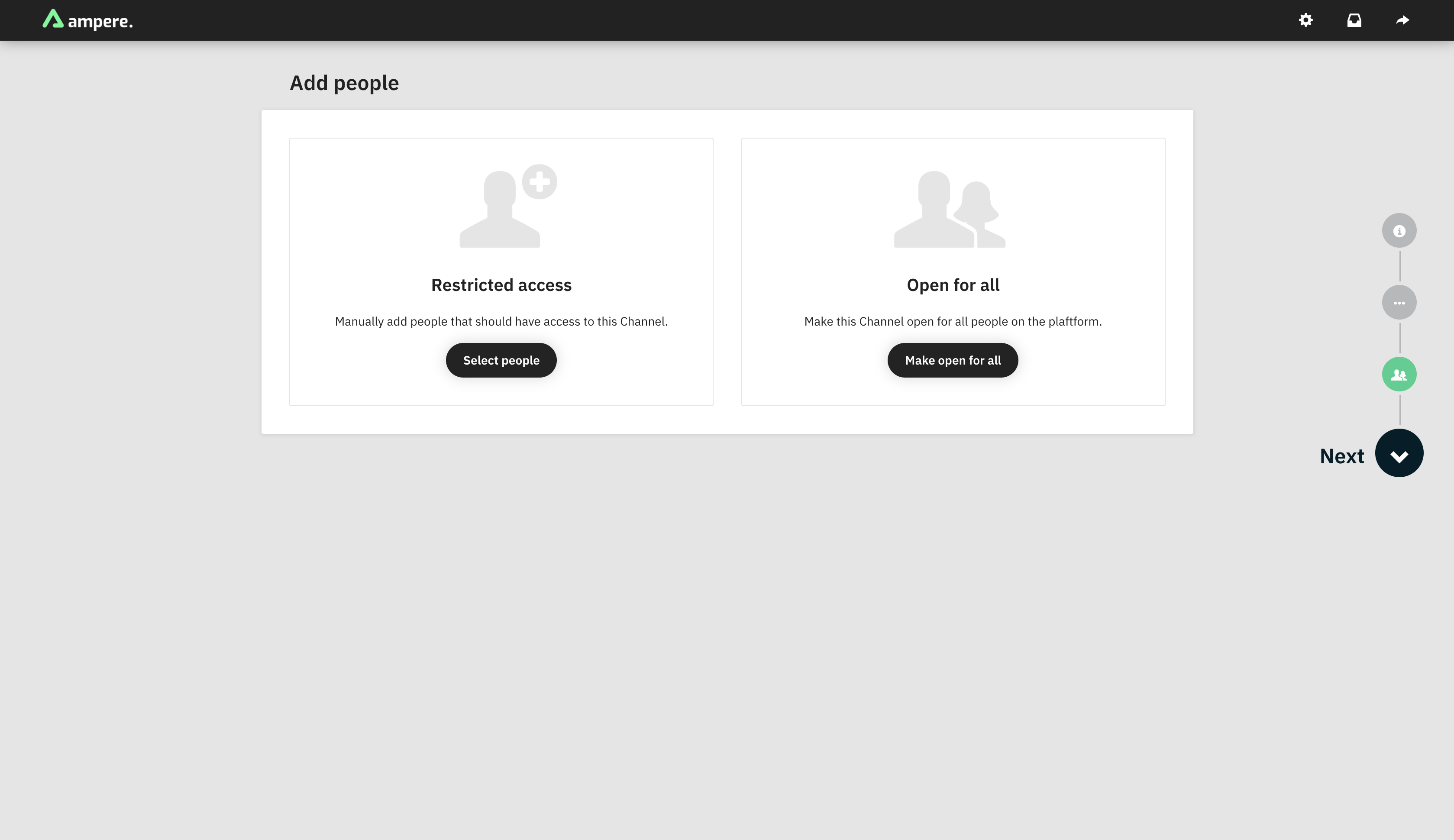 Step 4 - Publish channel
Before you publish the new channel, you can check if channel settings and information look right.
When you are ready, click on Publish or click on Save as a draft to save the channel for later.
Note: You can change the settings of your channel afterward.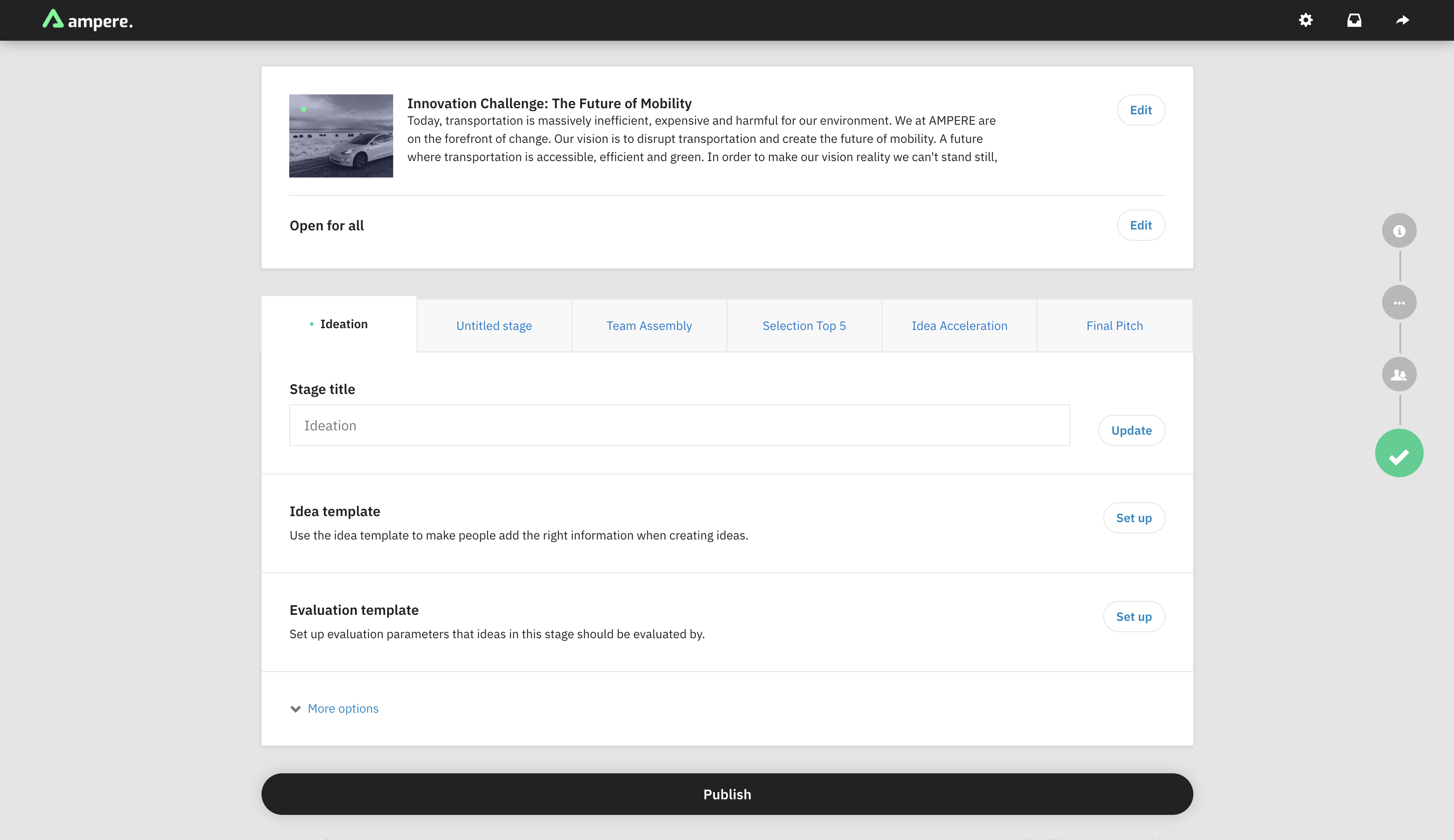 You can also copy an existing channel. Learn more
We hope this article has been useful for you.
If you need more help, feel free to reach us: