You can measure engagement on the platform by exporting a user engagement report.
The user report includes information such as:
amount of logins
last login
number of ideas per user
amount of comments & likes per user
other relevant engagement data.
Step 1 - Go to People
Click on the cogwheel in the upper right corner and then on People.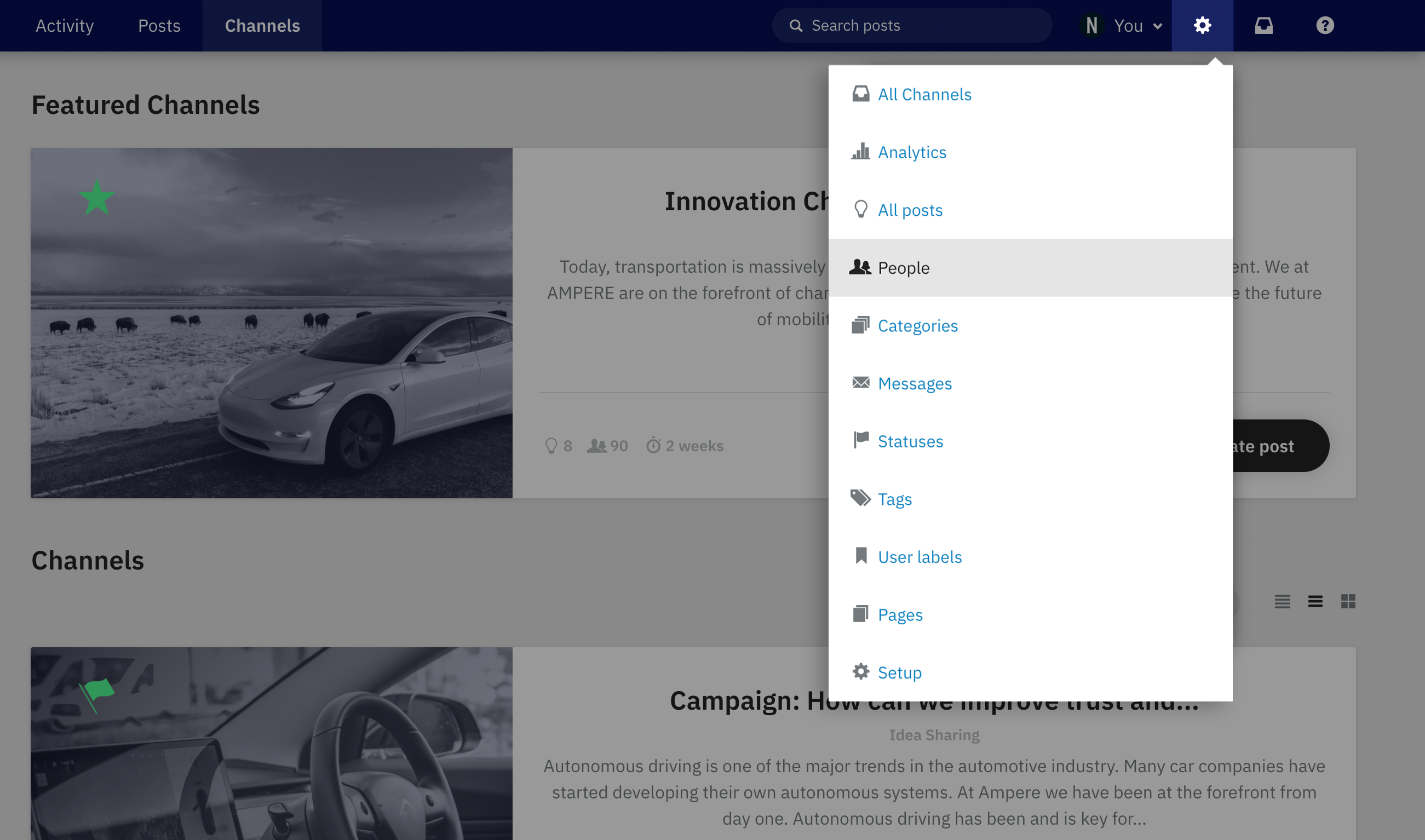 Step 2 - Select all People
Click on Select all on top of the user list.
Step 3 - Download the list
Click at More and then on Download to export the user list.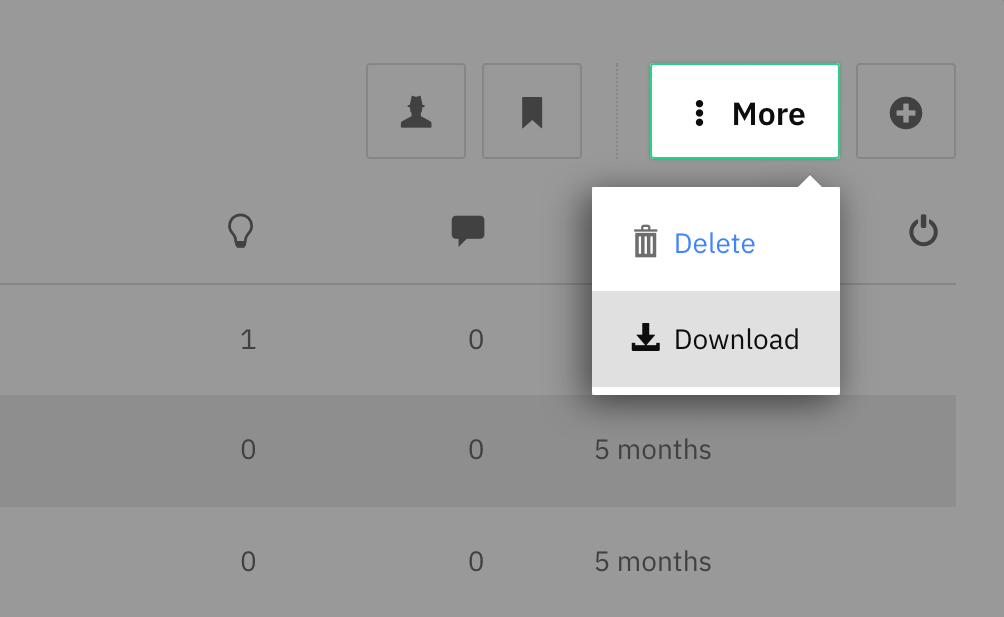 We hope this article has been useful for you.
If you need more help, feel free to reach us: